Elements Awarded Three Prizes in International Competition
Our Award Winning Entry for the Pinoleville Pomo Nation Living Culture Center.
Participlace 2012 International Design Competition.
Award Ceremony December 2012 at the University of California at Berkeley.

Awards Received:
2nd Place Overall Prize.
Social and Cultural Integrity Prize.
Sustainable Engineering Prize.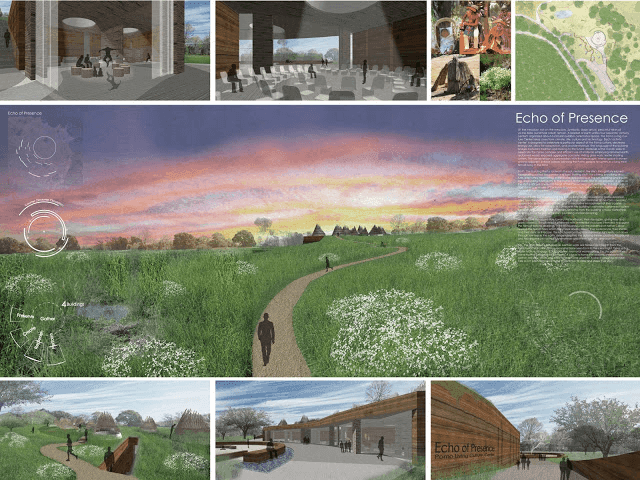 Situated on a meadow near Ukiah, in Northern California, the competition asked us to design a living culture center which would allow the Pomo nation to practice, preserve and revive their unique native culture.

It is to be a space for the PPN citizens to integrate their longstanding traditions with contemporary life. The center features five unique parts: History and Language, Art, Dance and Ceremony, Health and Nutrition, and Gathering Place. The design competition also required us to adopt Fully Integrated Thinking (FIT), universal accessibility, and comply with the Biomimicry Guild's Life's Principles.

We brought all of this together to tell the story of the Pomo nation.