New American Luxury
As featured in:
New American Luxury, July-September 2012.
Bathed in Light by Seth Putnam.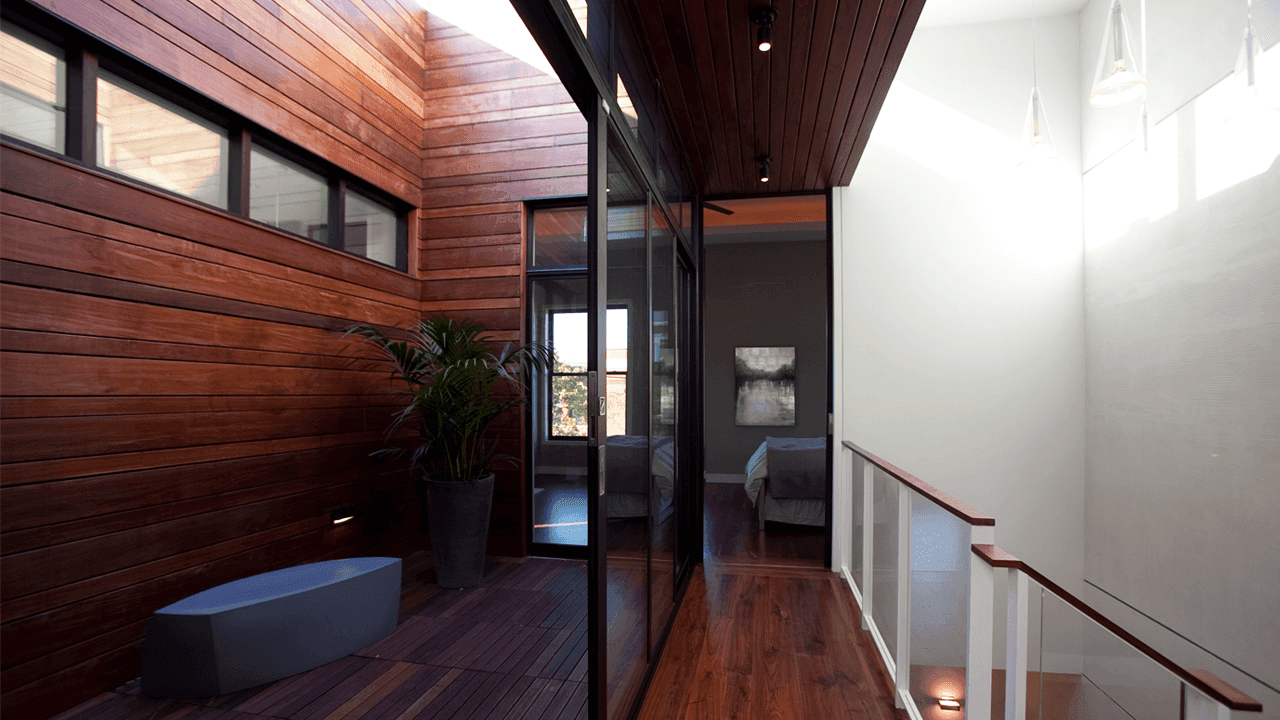 Seth covers a lot of ground in this article, which describes in more detail how we transformed an 1880's rowhouse from a six-flat to a light-filled, green family home. This article addresses an important "why" question.

He expands the conversation for items such as the art of getting light inside a building, the value of reclaiming embodied energy of existing structures, and how eco-lux homes advance and create awareness towards sustainability in our nation.


"Scholtens, named Green Innovator of the Year in 2011 by a local magazine, can get philosophical about natural light—and the art of getting it inside is something he spent considerable time thinking about. Thanks to a long southern exposure, shades on the windows let in winter sun but block it in the summer, and their reflective surfaces utilize deep daylight harvesting to shoot light inside."