Elements Architectural Group Awarded for the Craftsman
We're happy to announce that one of our projects, The Craftsman, was selected as the Gold award winner in the 2017 Association of Licensed Architects Design Awards Program. Having one of our projects recognized for such an award is an honor.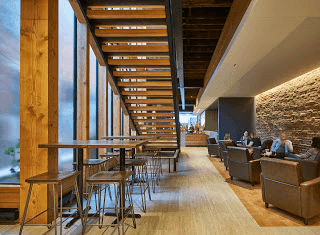 The Craftsman, by Two Brothers is located at 16 W Jefferson Ave., Naperville, IL, in a building that dates back to the turn of the century. The Brothers hired us to create a destination where a customer can experience the full range of Two Brothers products - with a market cafe on the first floor, a farm-to-table modern tavern on the second, and a craft cocktail lounge on The Third Floor. We encourage you to pay The Craftsman a visit and be part of the excitement. We hope to see you there!