Extreme Green: Elements featured in Crain's
As featured in:
Crain's Chicago Business, September 17, 2012.
"Extreme Green: No Furnaces, No Air Conditioning" by Anne Moore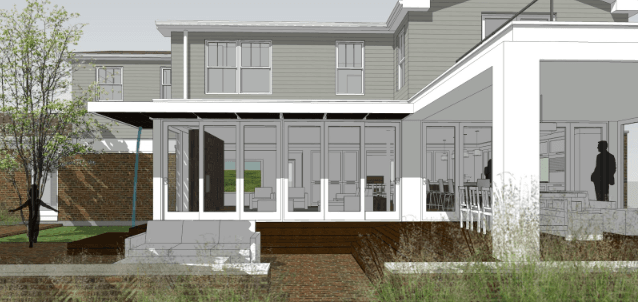 We're excited to be located in Oak Park, Illinois and a part of a robust green culture. Check out this article where we reveal for the first time to the public our plans to take a very typical suburban home and transform it into a high performing, low energy consumption home, featuring high design and seamless integration between indoors and out.

Here in our studio we wonder and reflect on this project as perhaps it is a model for the masses - a response toward greening an estimated one hundred million existing homes in America.

"At a home in Lincoln Park, Mr. Scholtens opened the south side of a 6,800-square-foot brick row house to its unobstructed adjoining lot, a rare opportunity in the city. Reflective brows shade the home's glass-walled kitchen and bounce light into clerestory windows. A highly reflective coating on the roof deflects the sun's heat. The home is so well insulated and ventilated that "there's no need for air conditioning," Mr. Scholtens says."