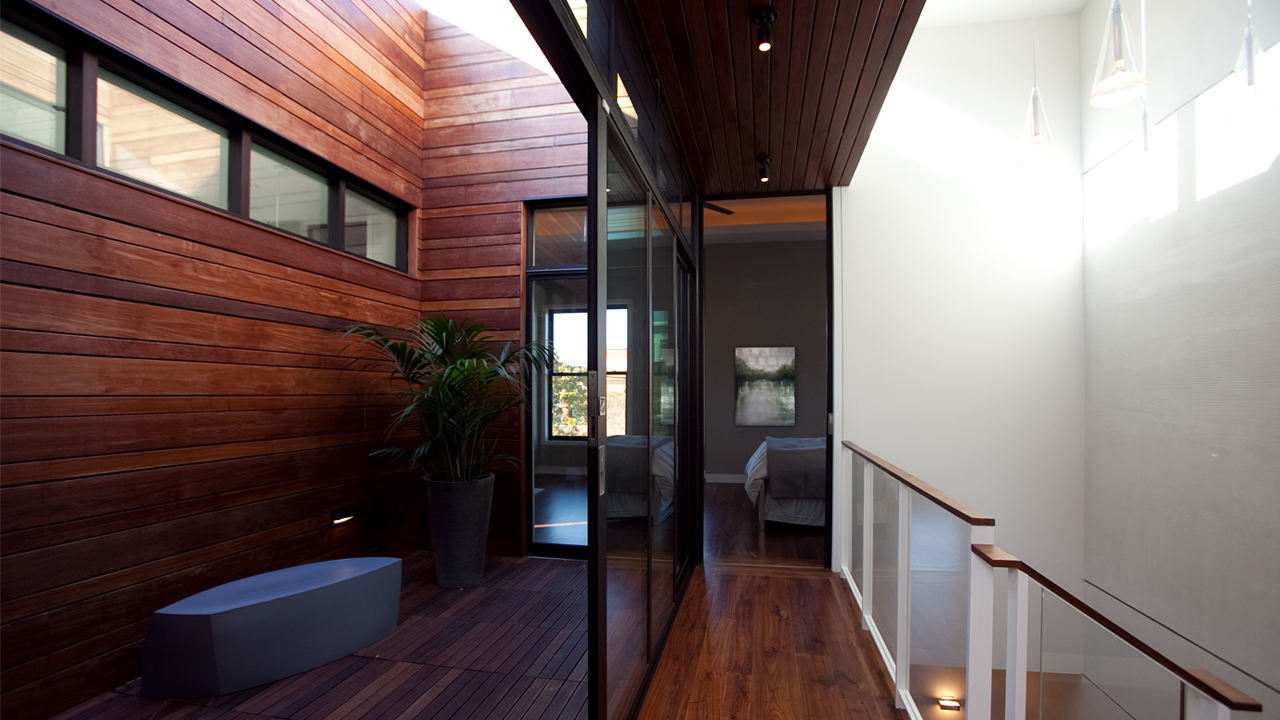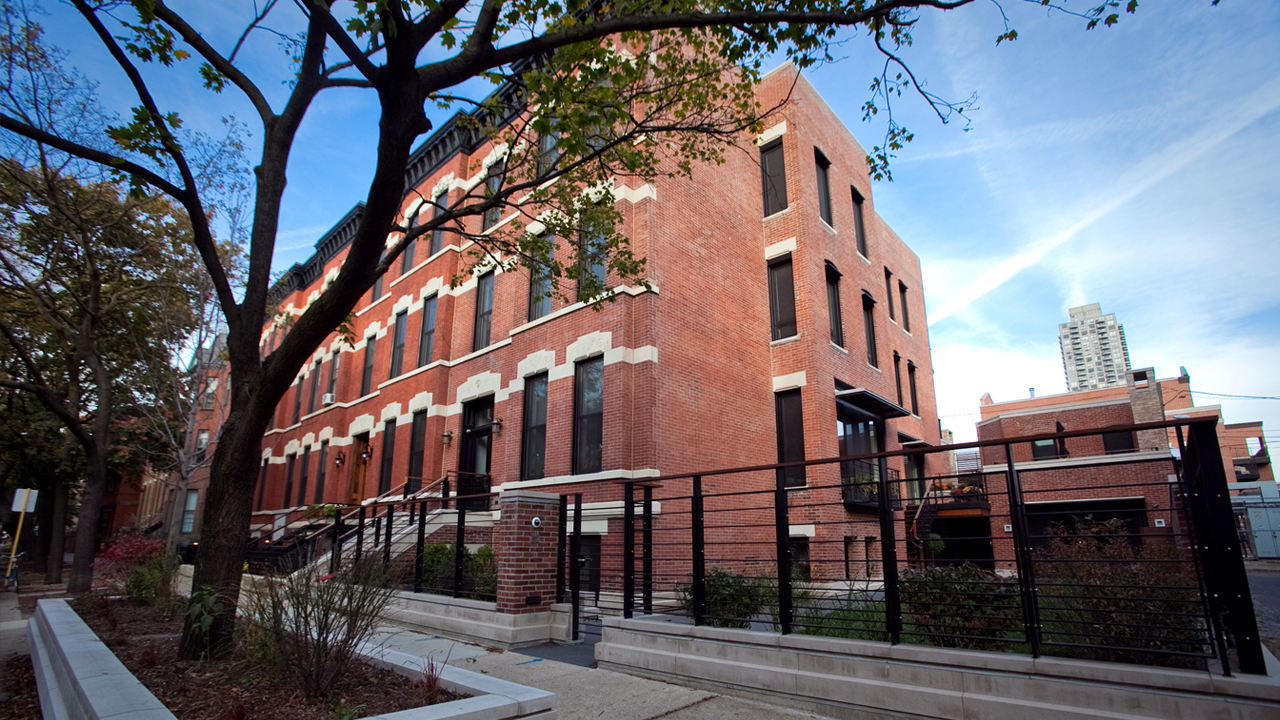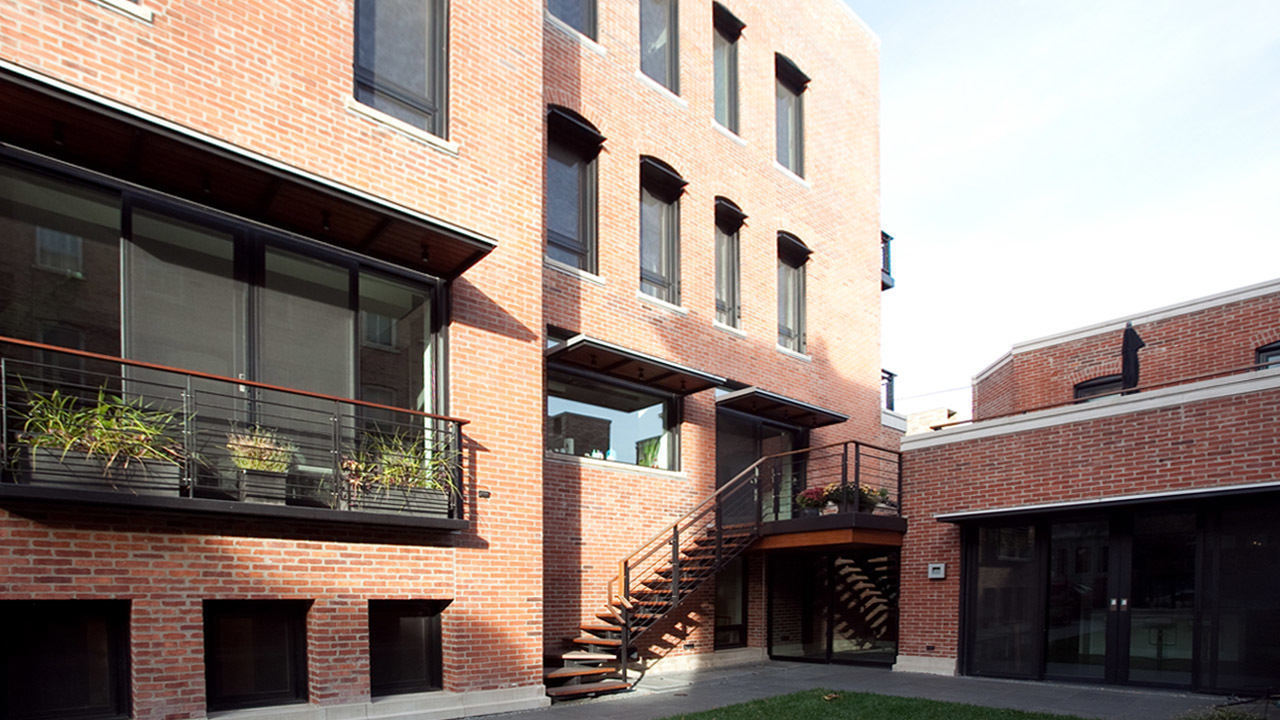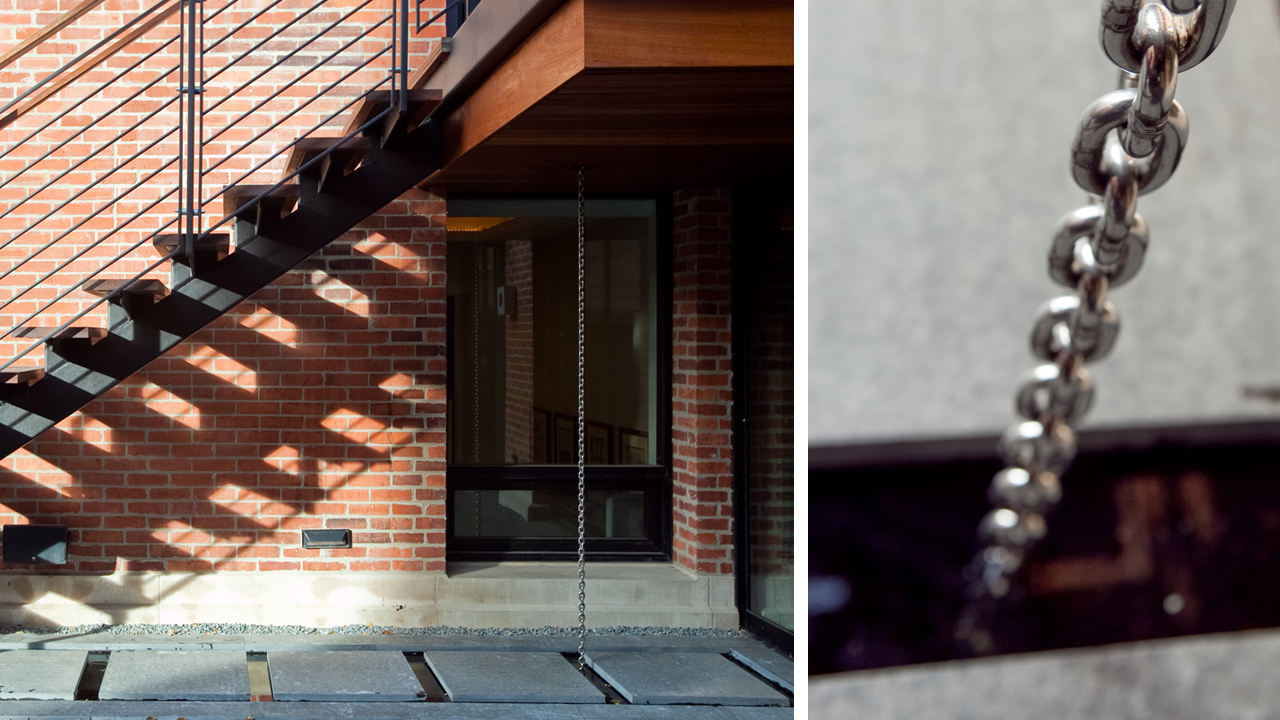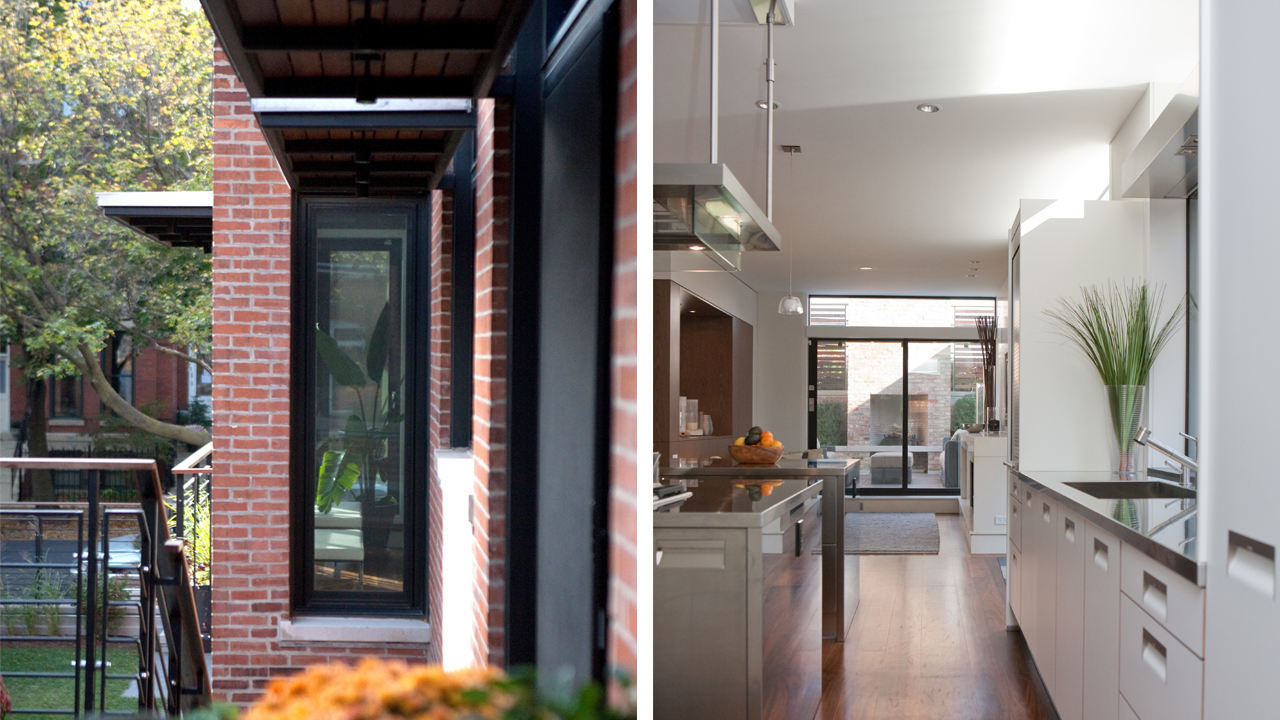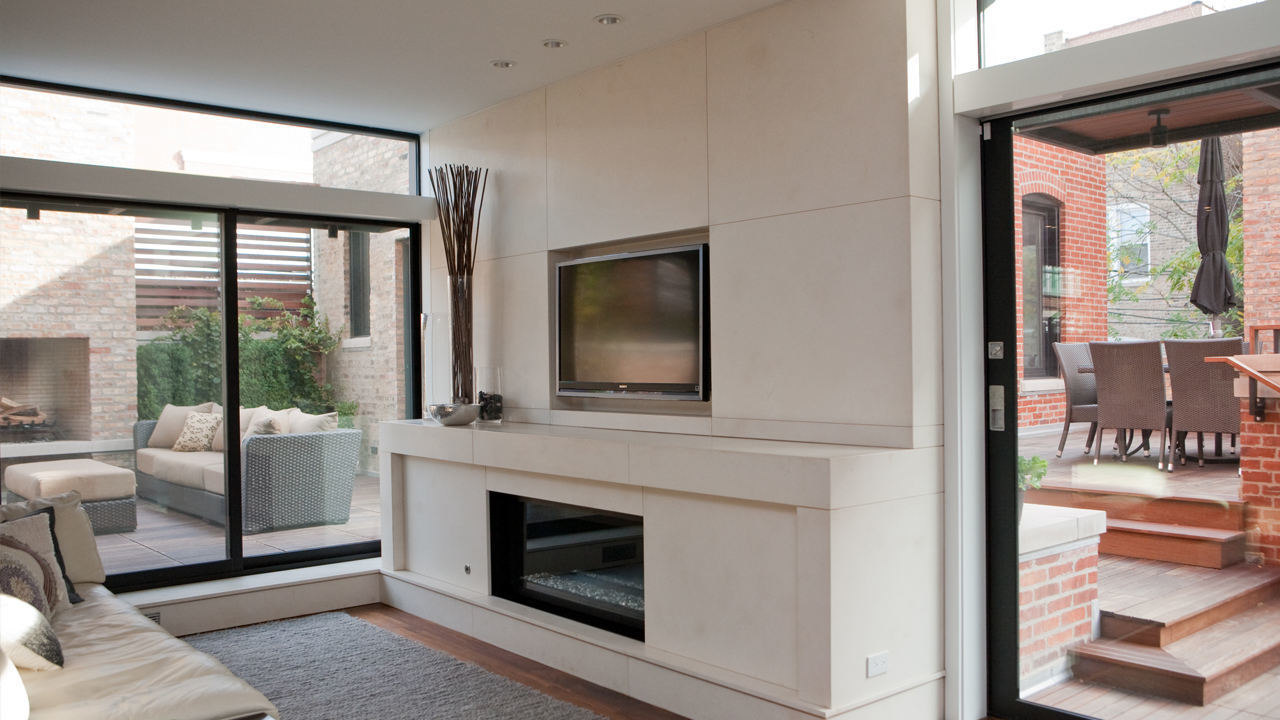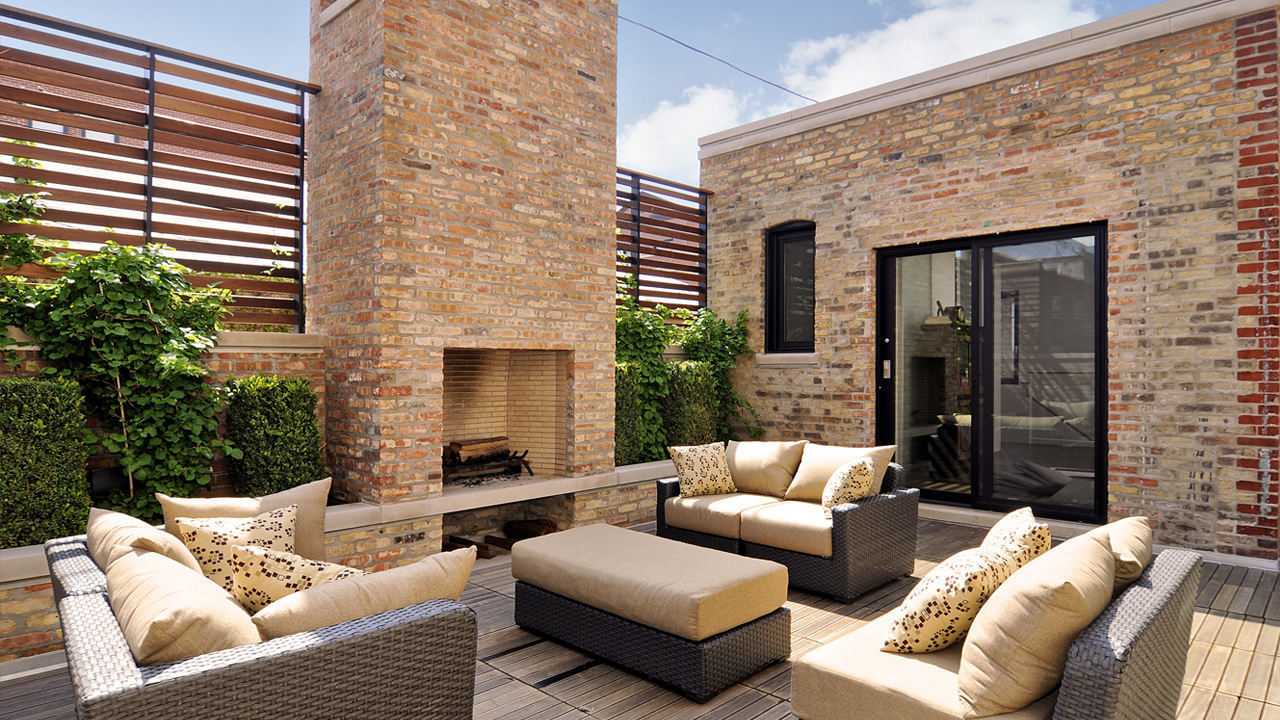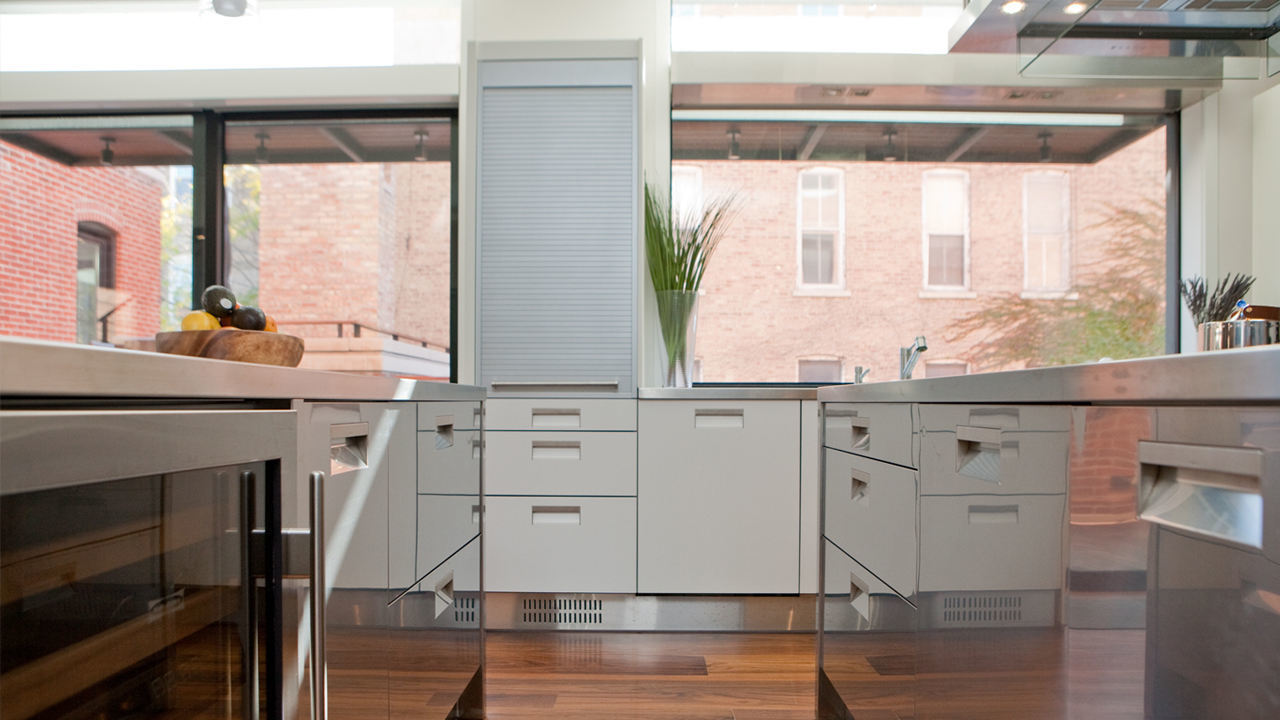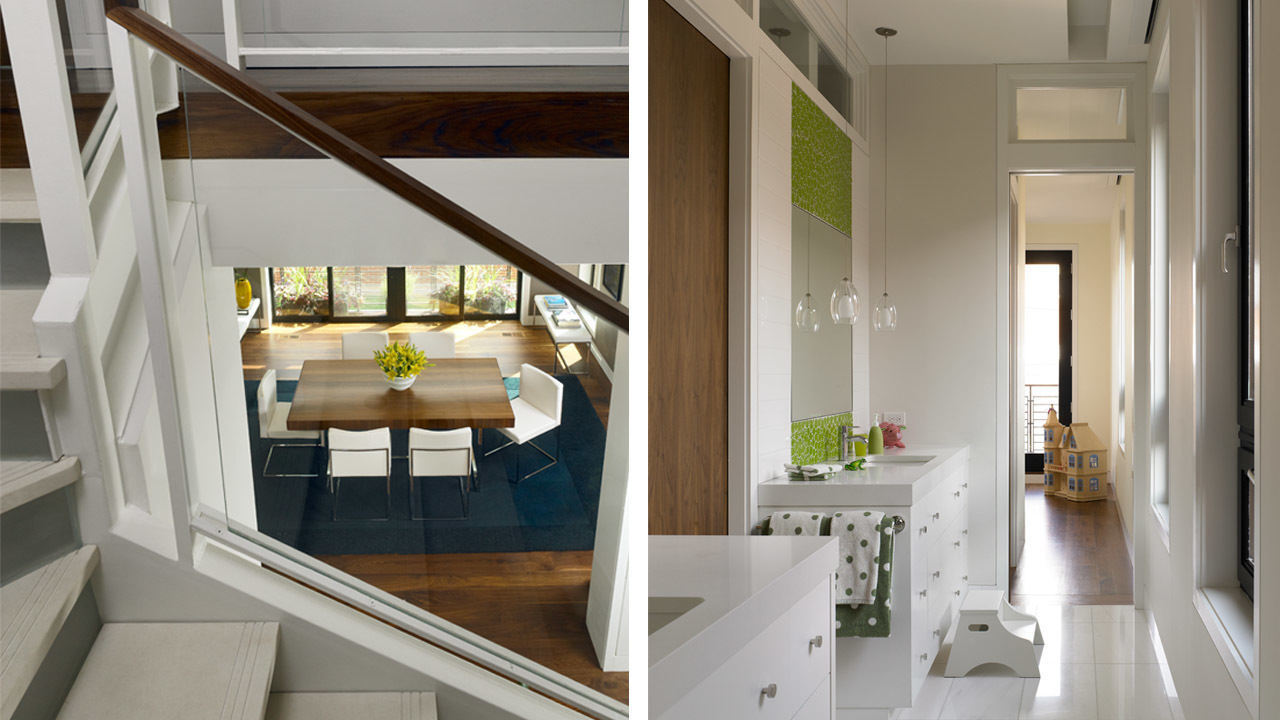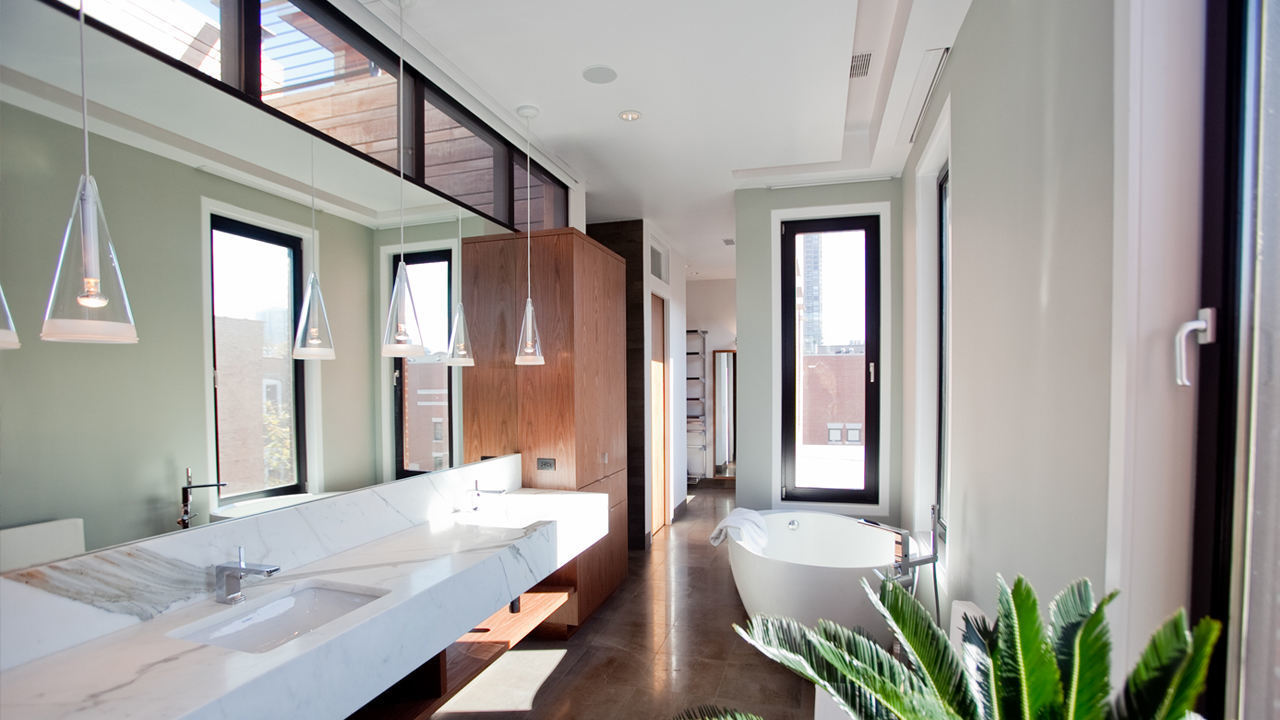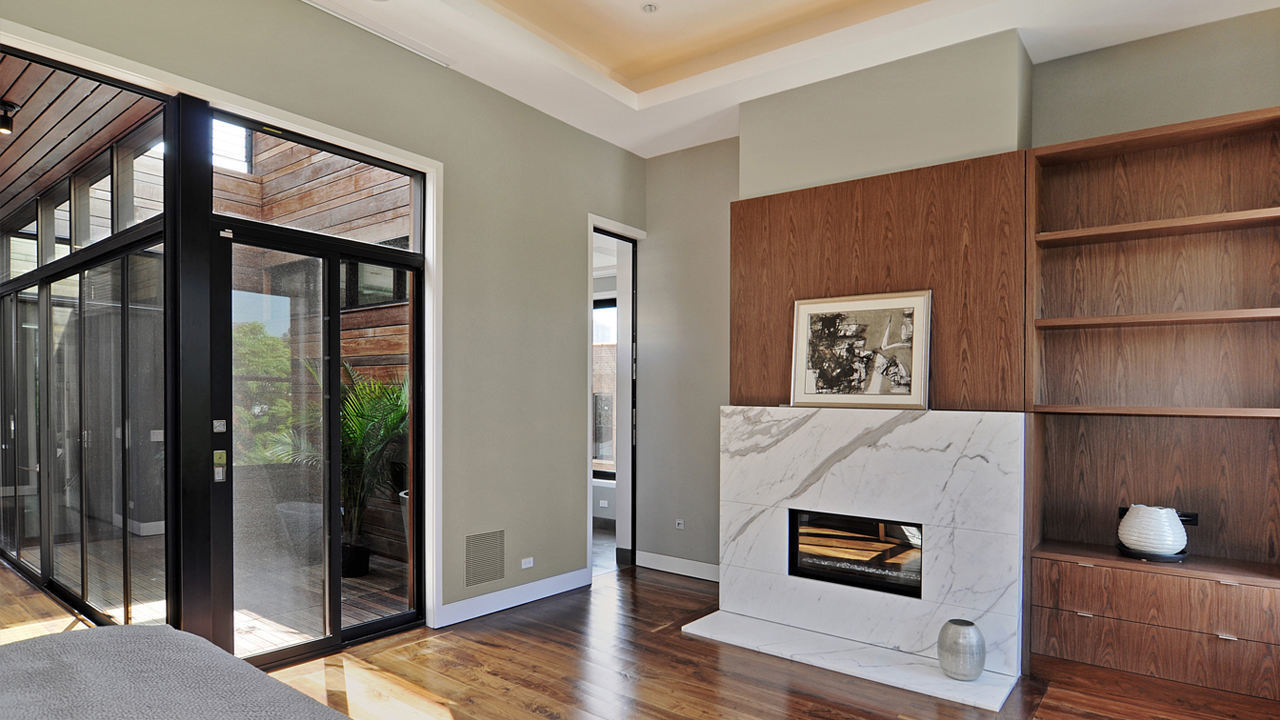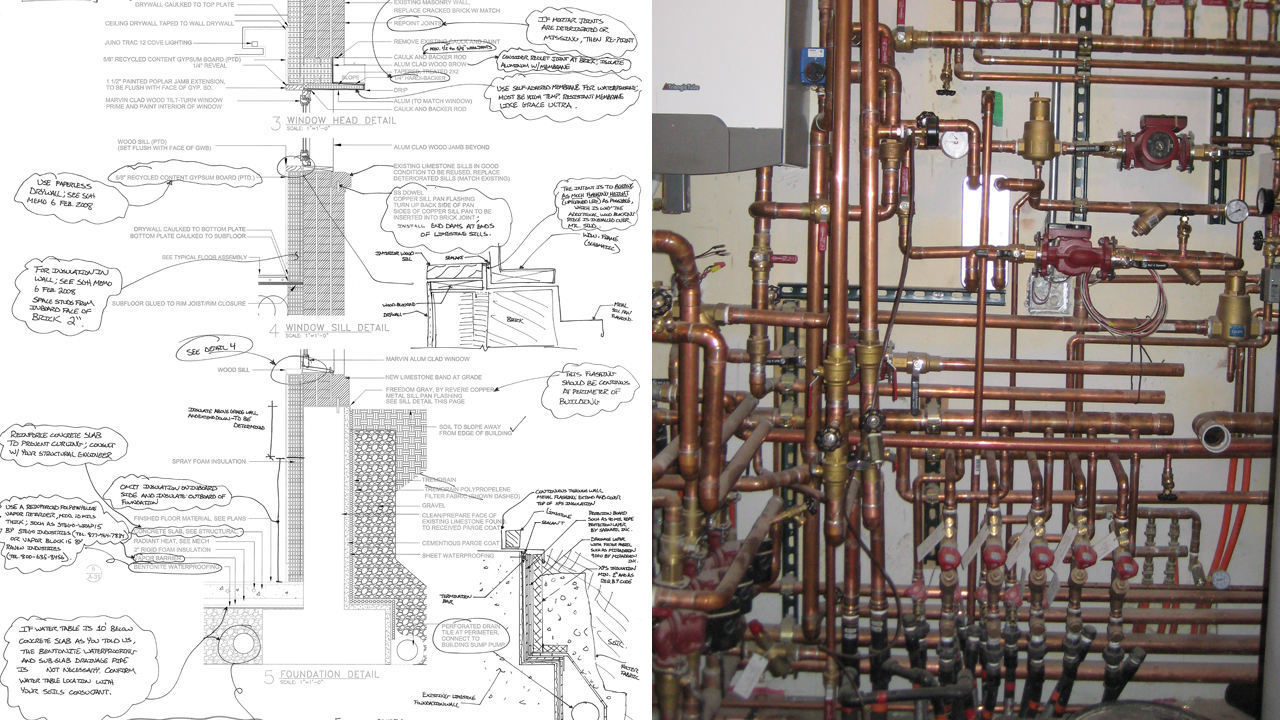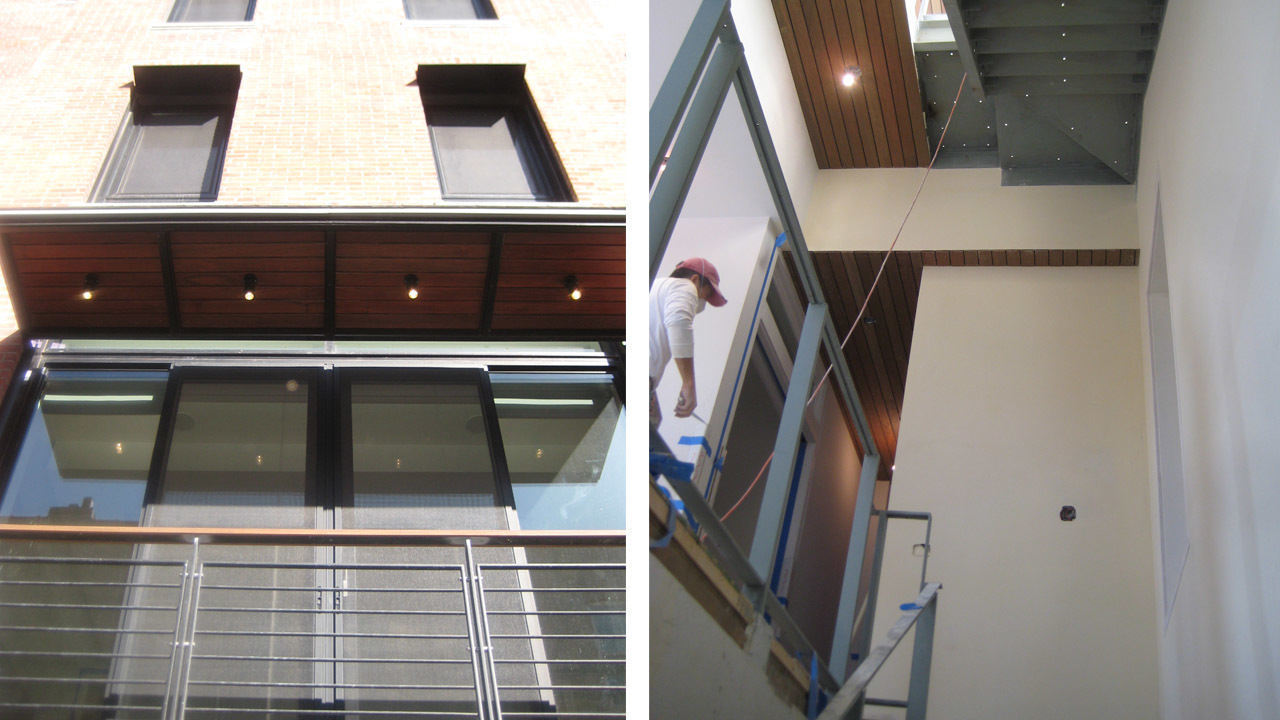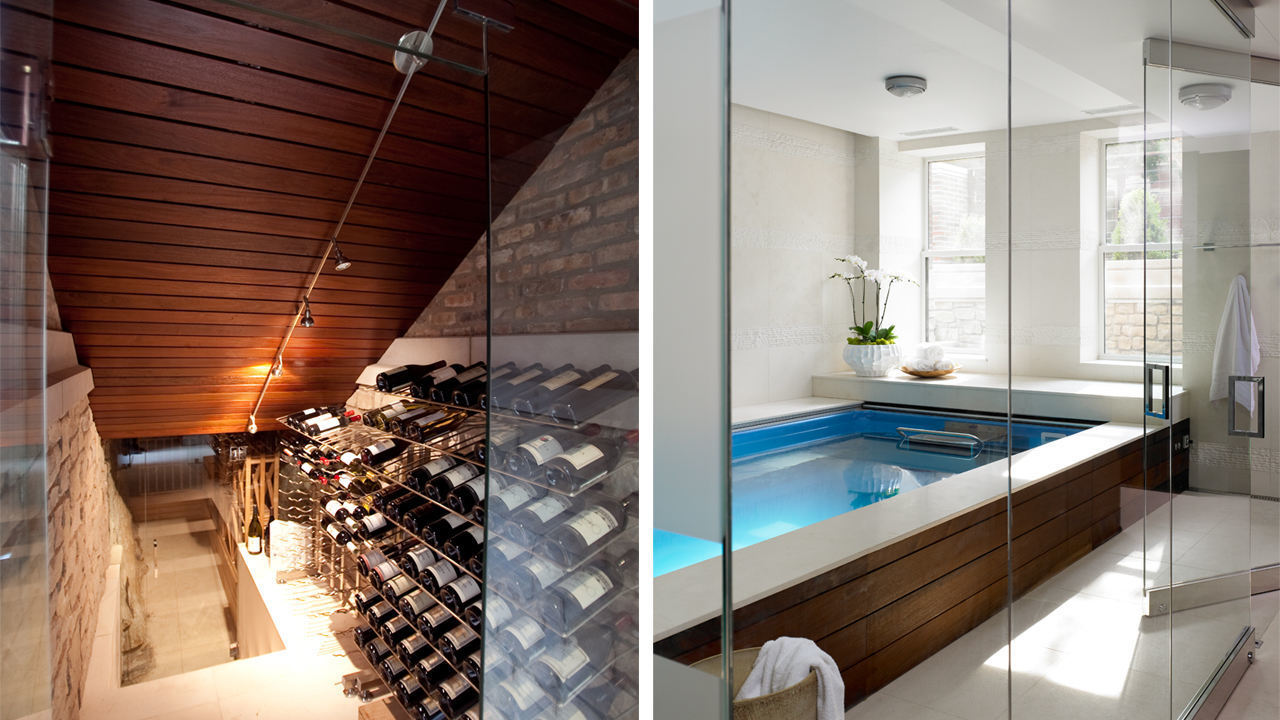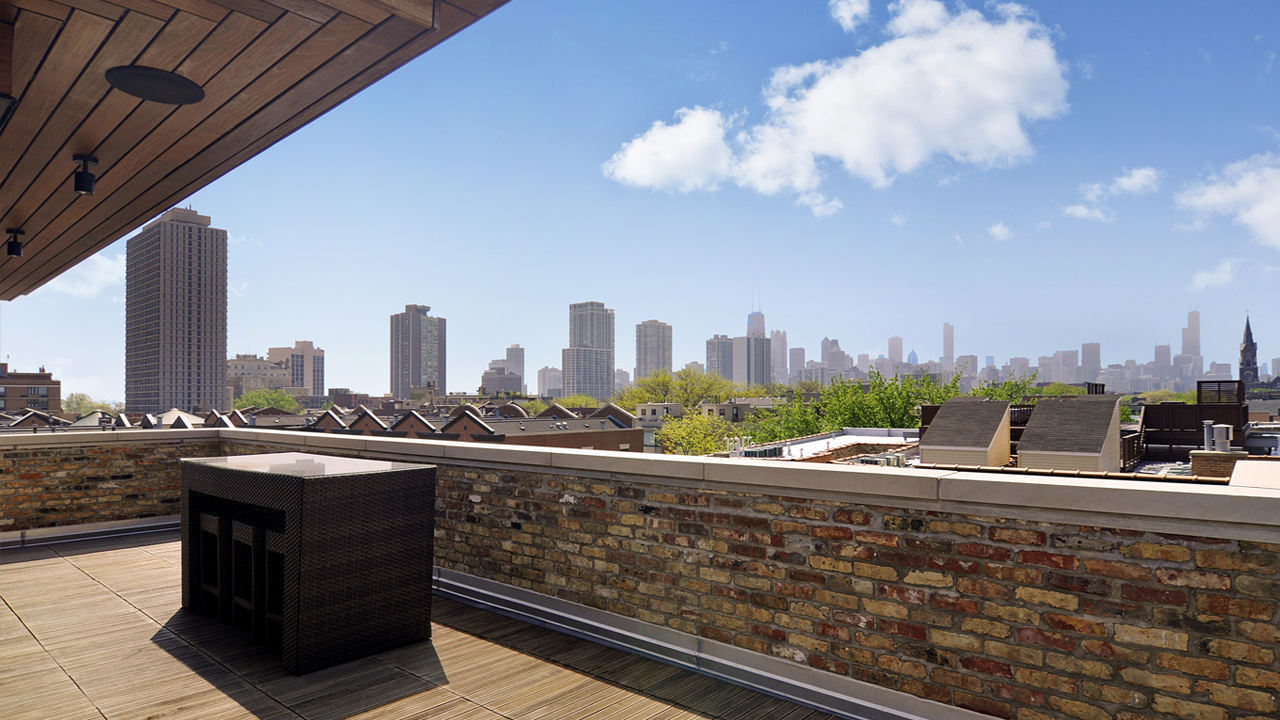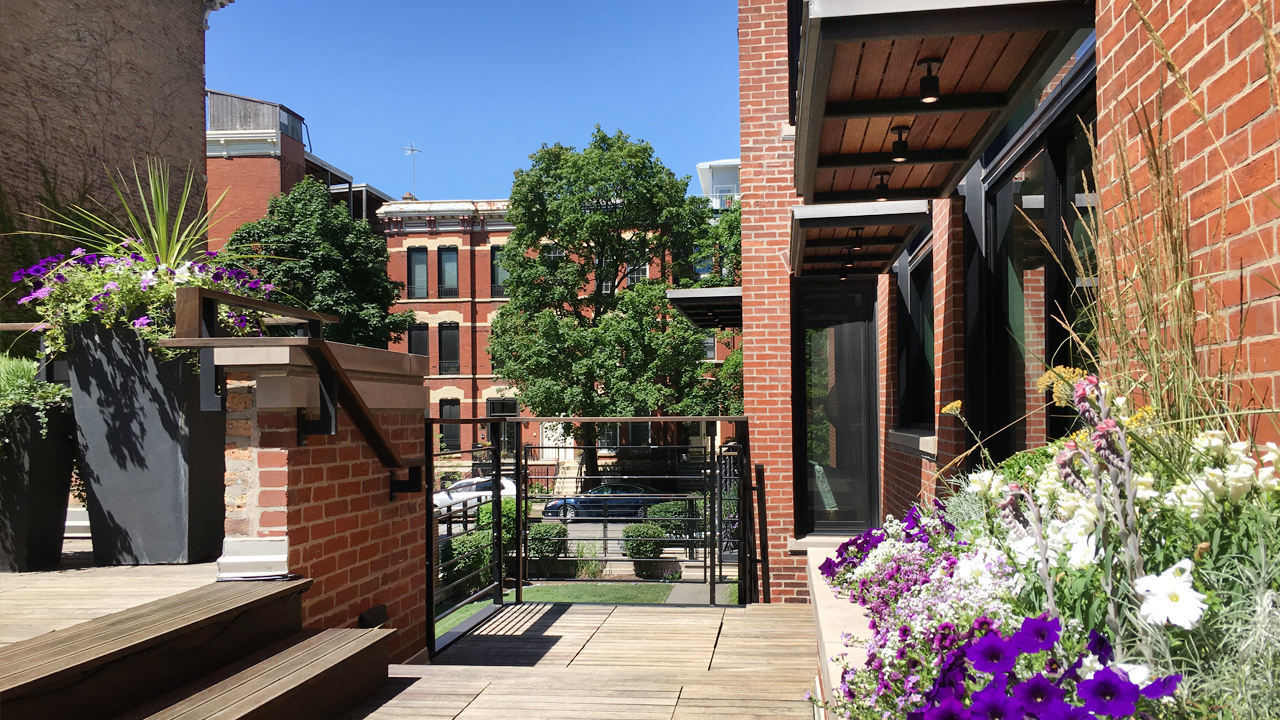 ←

Back to All Projects
Bathed in Light
Location: Lincoln Park, Chicago
Project Type: Residential
Completion: 2008
Services:
Building Architecture
Interior Architecture
Open-Concept Homes for the Lincoln Park Neighborhood
Located in Chicago's Lincoln Park neighborhood, this building, once a 6-flat described as a 'dark and indistinguishable,' now holds a USCBC LEED Platinum rating — Illinois' first single-family home renovation with such honor. "As green as possible minus the granola," commented the owner early in the design process. So we set out to design a home whose DNA contained state-of-the-art technologies with shrewd, subtle, and understated architectural features that minimize energy consumption while optimizing fresh air and light. The desired user experience is to feel and appreciate the effects of the green home rather than be confronted by them.
Getting light and air deep into this 6,800 SF home was artfully considered. Large operable floor-to-ceiling windows are introduced to harvest south-facing light. Each contains a 'brow' inviting you to outdoor living space, shading summer sun, allowing winter sun, and reflecting light deep into the home. Interior venting transoms bring light and air through rooms and up to a 'light garden' located at the top, master suite level of the home. This roofless room provides outdoor space, generous light, and a brim of clerestory windows open and close automatically to self-regulate the temperature of the home. These features mimic the lungs of a body breathing involuntarily.
The material palette beautifully complements the light-filled rooms. Our approach ('Don't fight it, invite it') led us to Indiana for limestone and Iowa for walnuts. Clean air is aided by whole-house ventilation and low VOC's. The ground and sun provide on-site renewable energy to geothermal and hydro-solar systems.
Perhaps the greenest feature was the decision to retain and renovate this 1880 home, a home and coach house lacking historical protection. Over 130 years ago, builders harvested 34 tons of material to construct the masonry walls and wood floors of this building.