The Craftsman by Two Brothers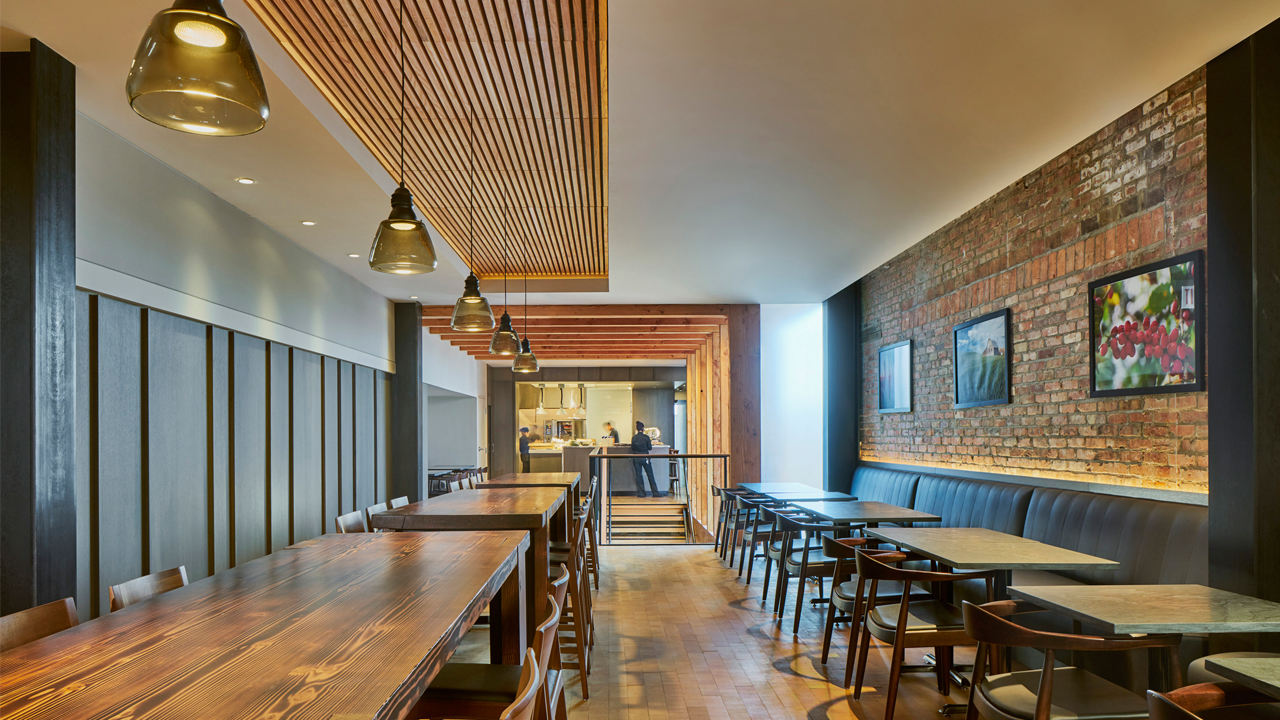 We want to congratulate our client, the Two Brothers Brewing Company, on the opening of The Craftsman in Naperville, IL. Many are discovering the Brothers are busy not only brewing great beer, but also roasting coffee and distilling artisan spirits, (and baking, and cooking, and dry aging meat). The Brothers hired us to create a destination where a customer can experience the full range of Two Brothers products - with a market cafe on the first floor, a farm-to-table modern tavern on the second, and a craft cocktail lounge on The Third Floor.
Elements Architectural Group's in-house Architecture, Interiors, and Branding services were exercised to elevate and illuminate the Two Brothers brand and meet the demands of a tight schedule. Additionally, the building was designed to support the Brothers commitment to sustainability, this project is LEED Gold pending.
We encourage you to visit the building, the architecture is a feast of its own. We used a material palette of reclaimed douglas fir, blackened steel, exposed brick, and glass to create a refined rustic, warm, comfortable, and inviting setting.
-Cheers