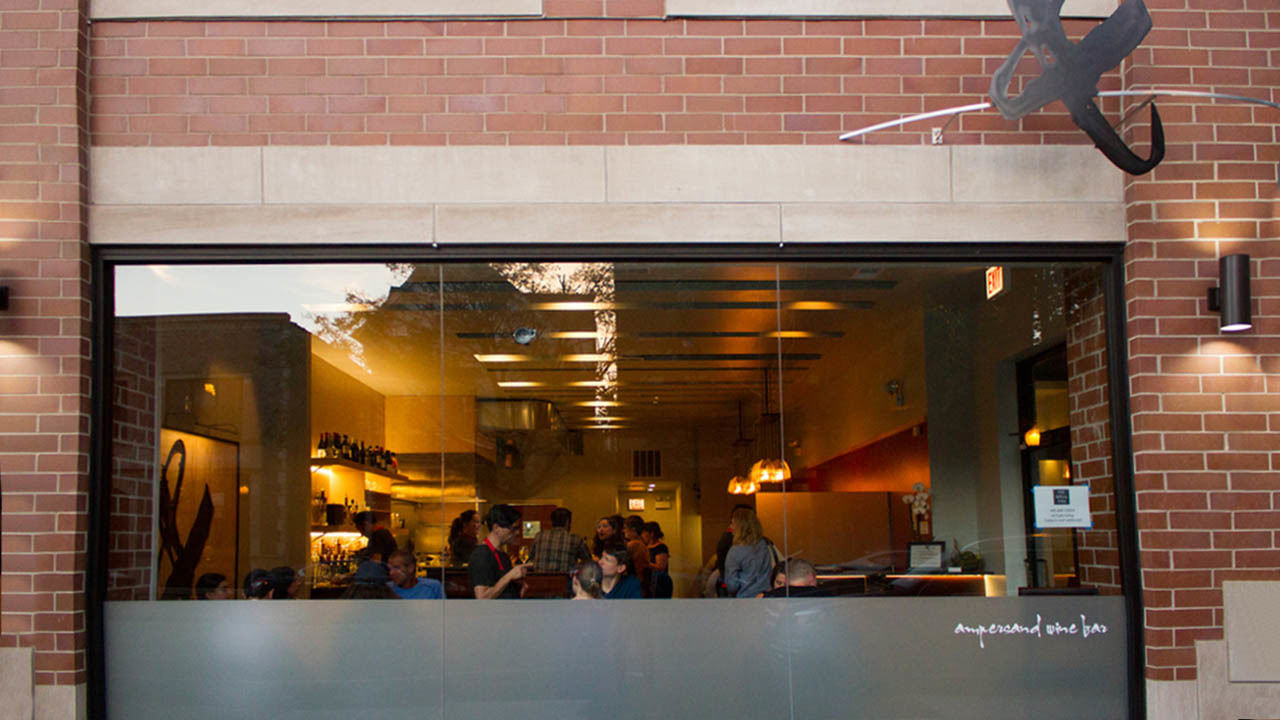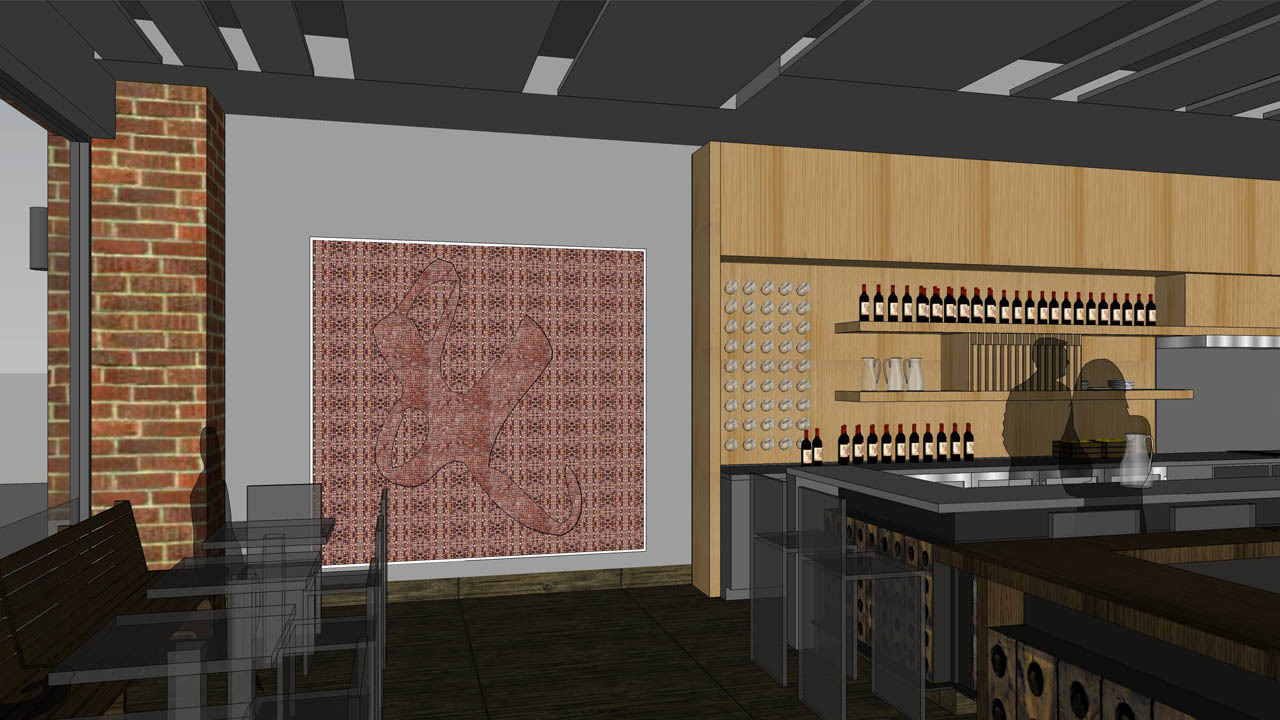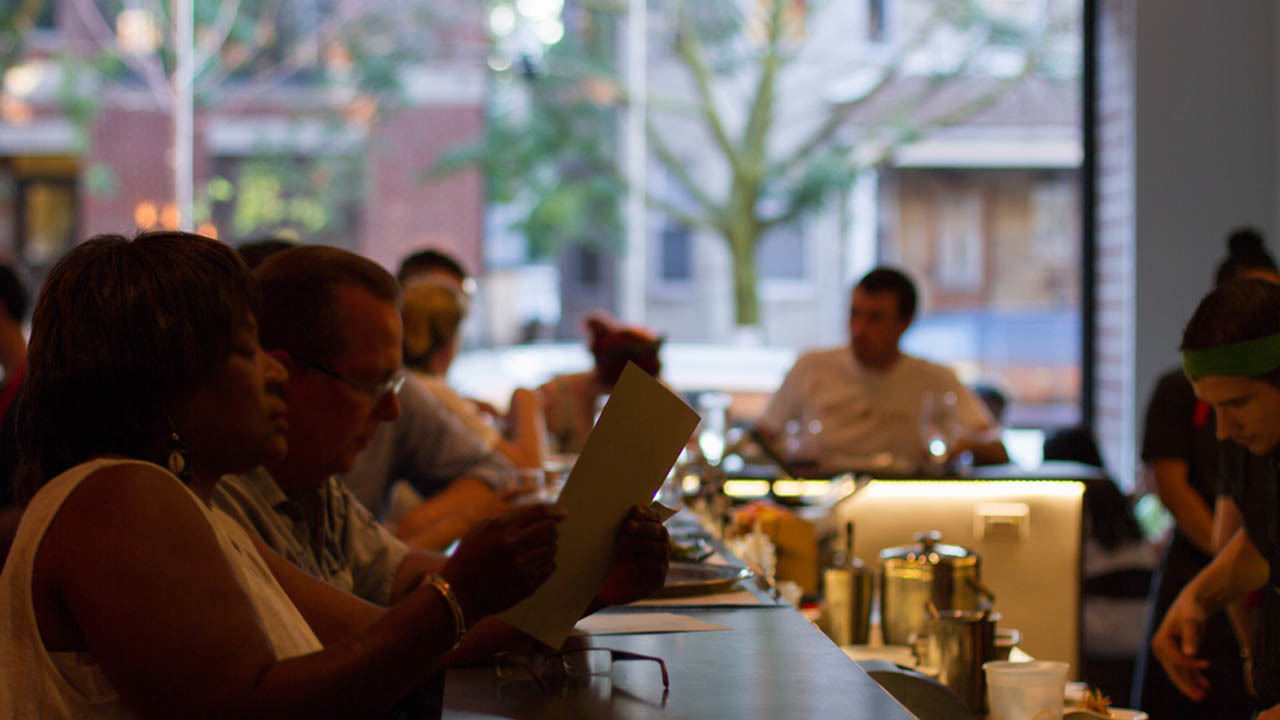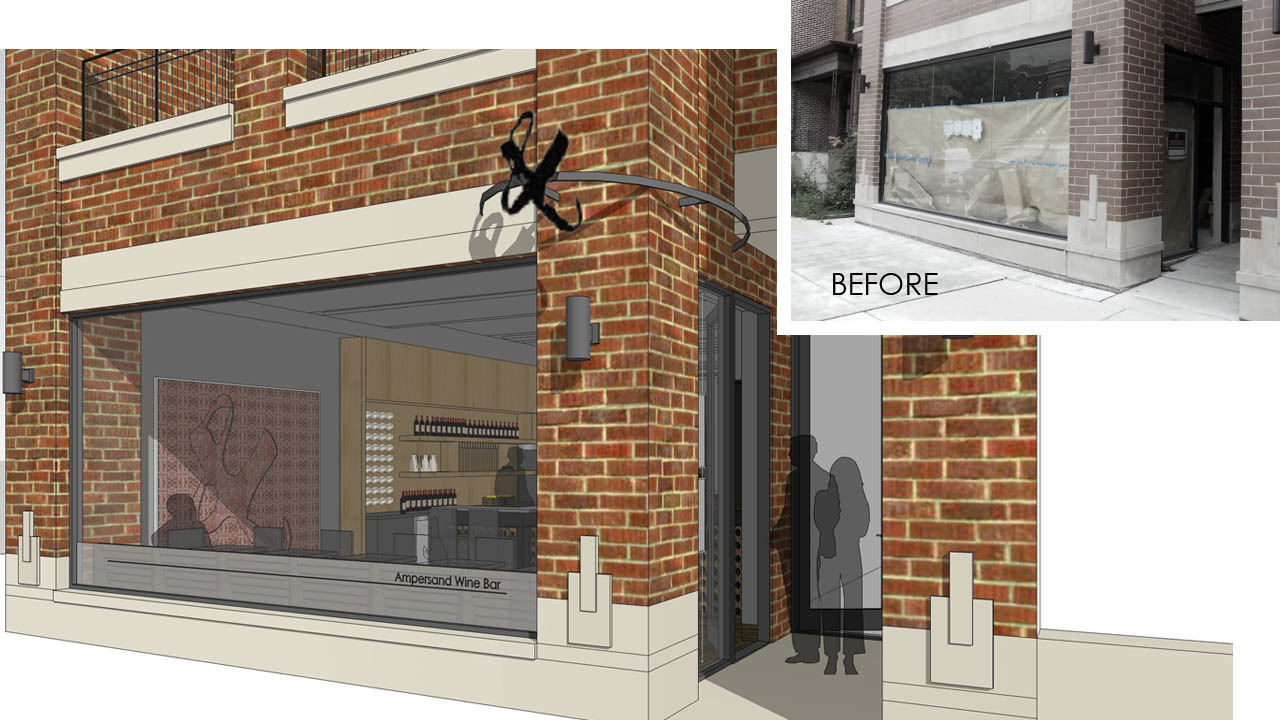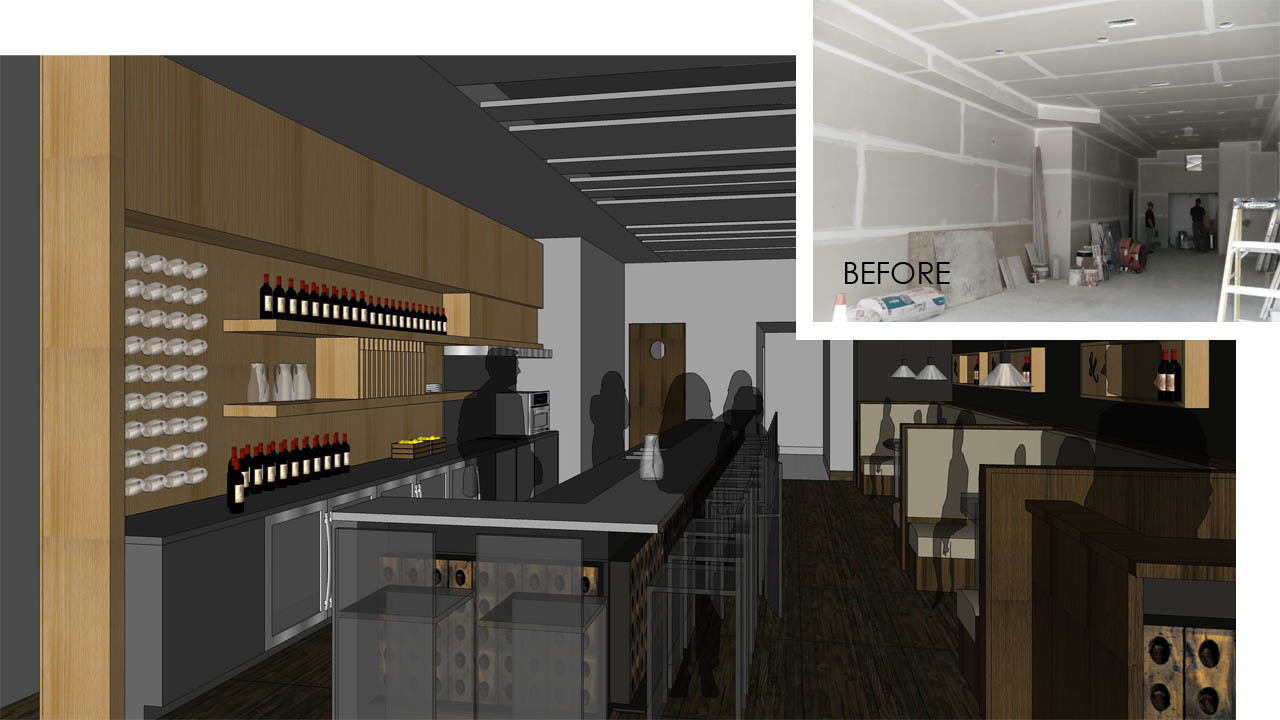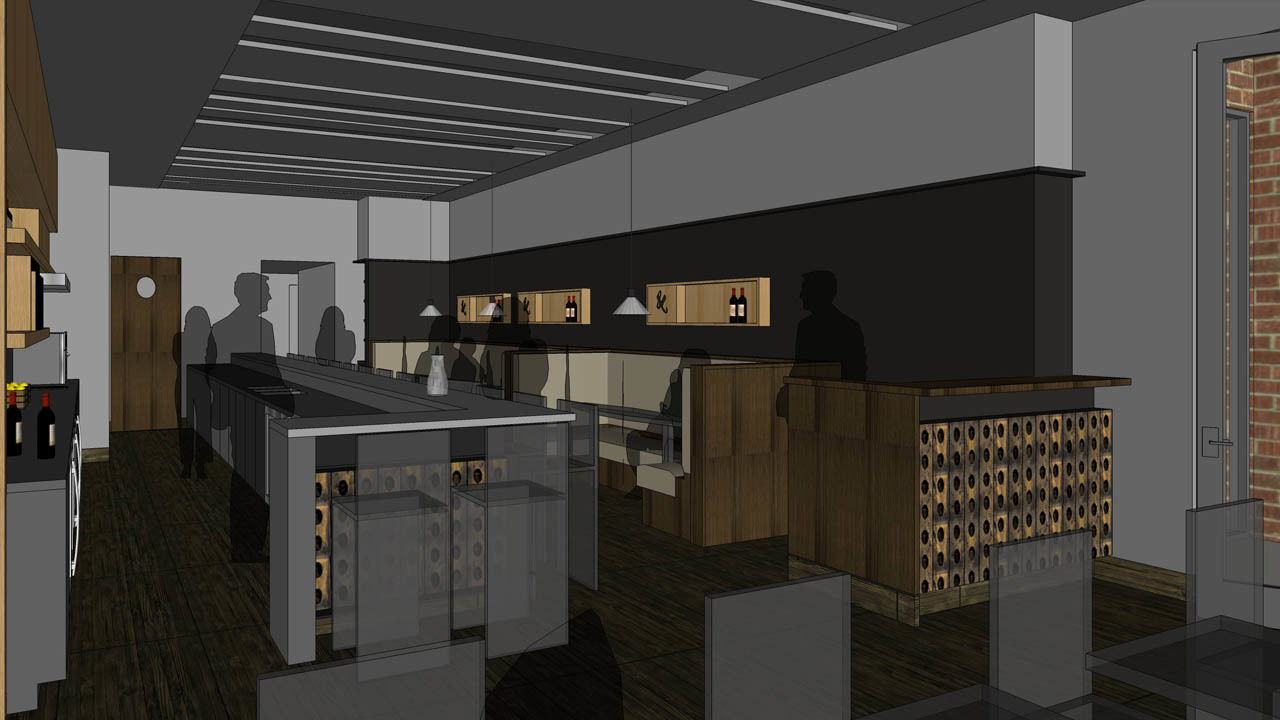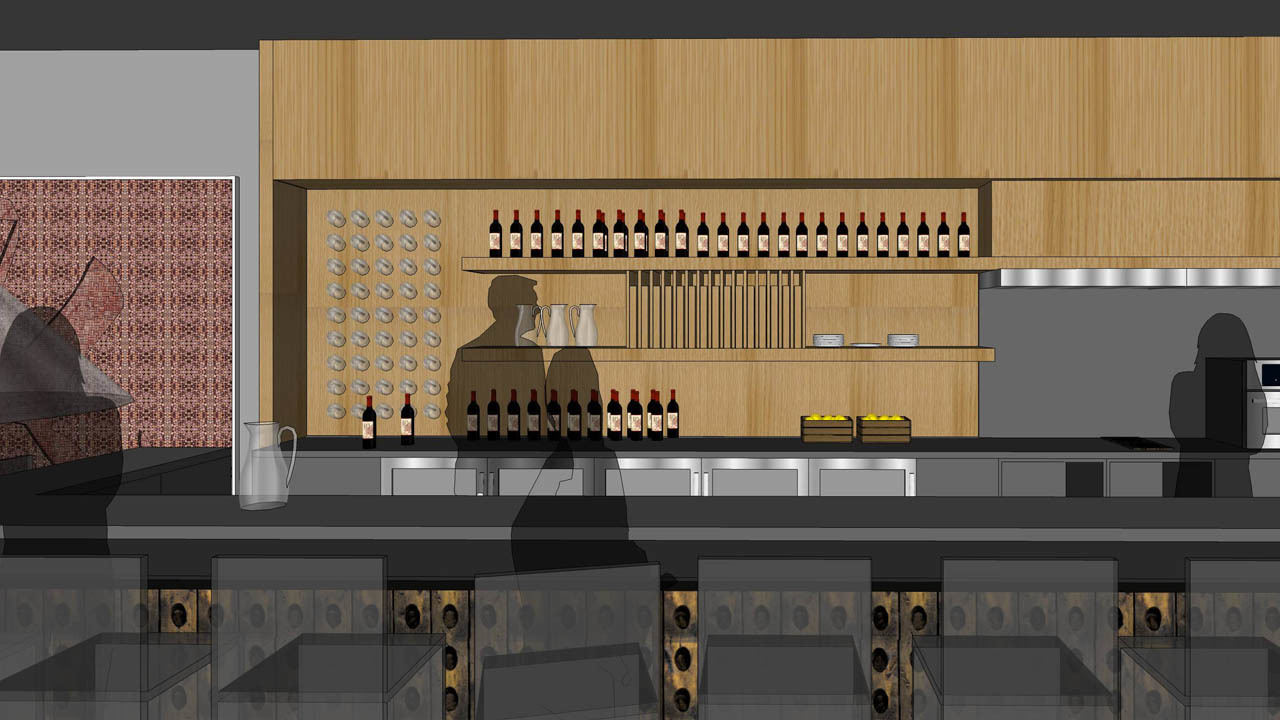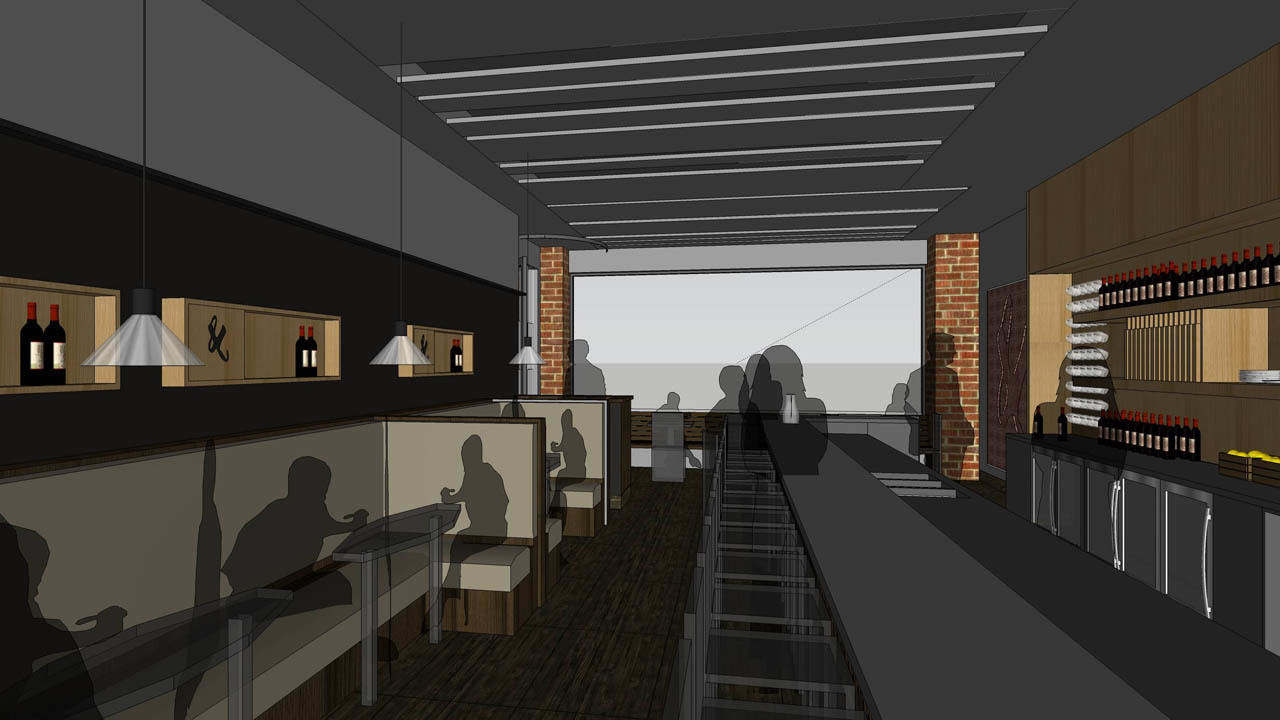 The Chicago Neighborhood Wine Bar
Our Green Lantern Kunsthall (art bar) project led us to a chef looking to open the place of his dreams- a neighborhood wine bar. He came to us with a vision of creating a place that feels like home. A place that is comfortable, easy-going and filled with great conversation.
We looked to foster community by organizing the space into a series of rooms within the room: bar, common table, and lounge. Woods warm the space, a high mirror expands the view, a distressed wood floor keeps things casual. And dark green leather booths give a nod to classic Chicago bars and lounges.