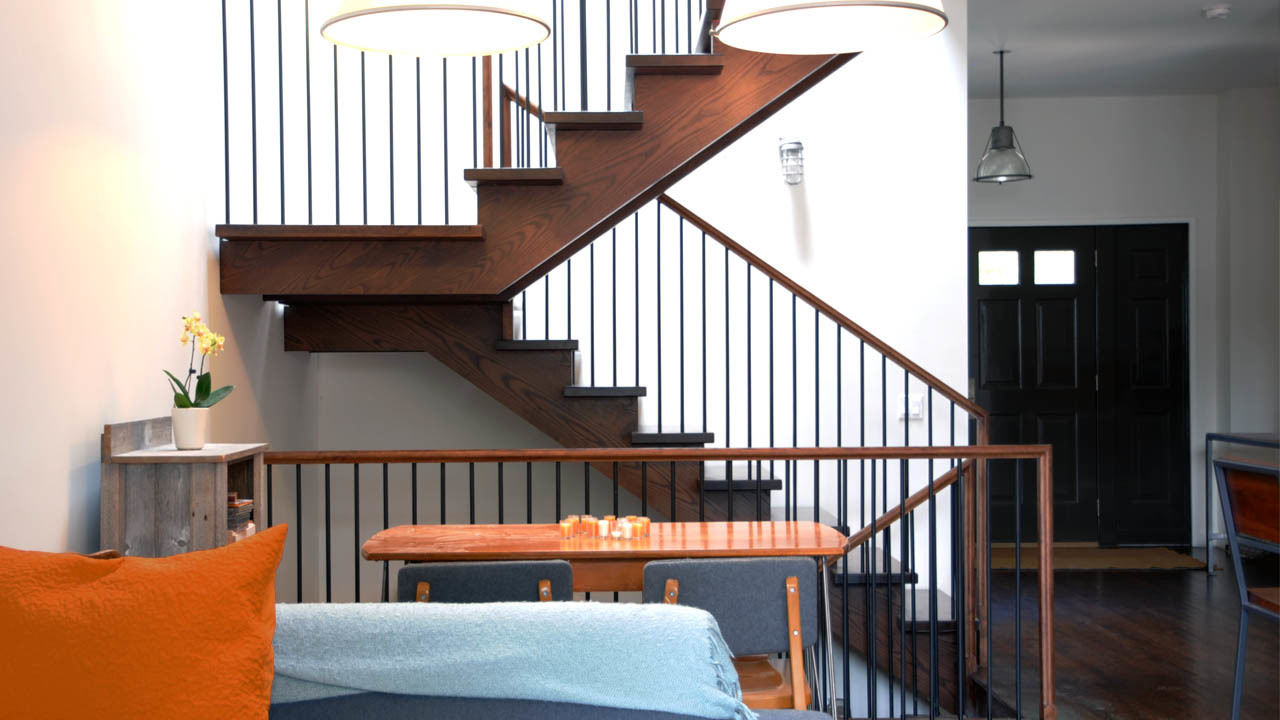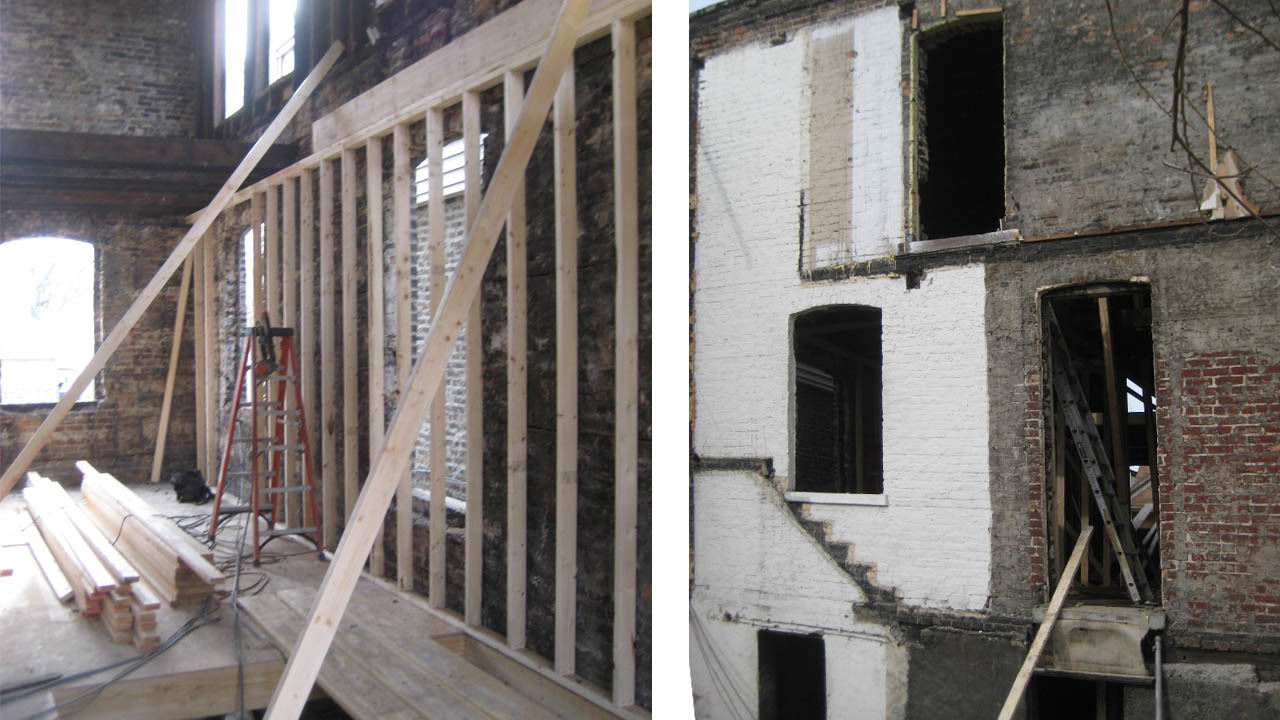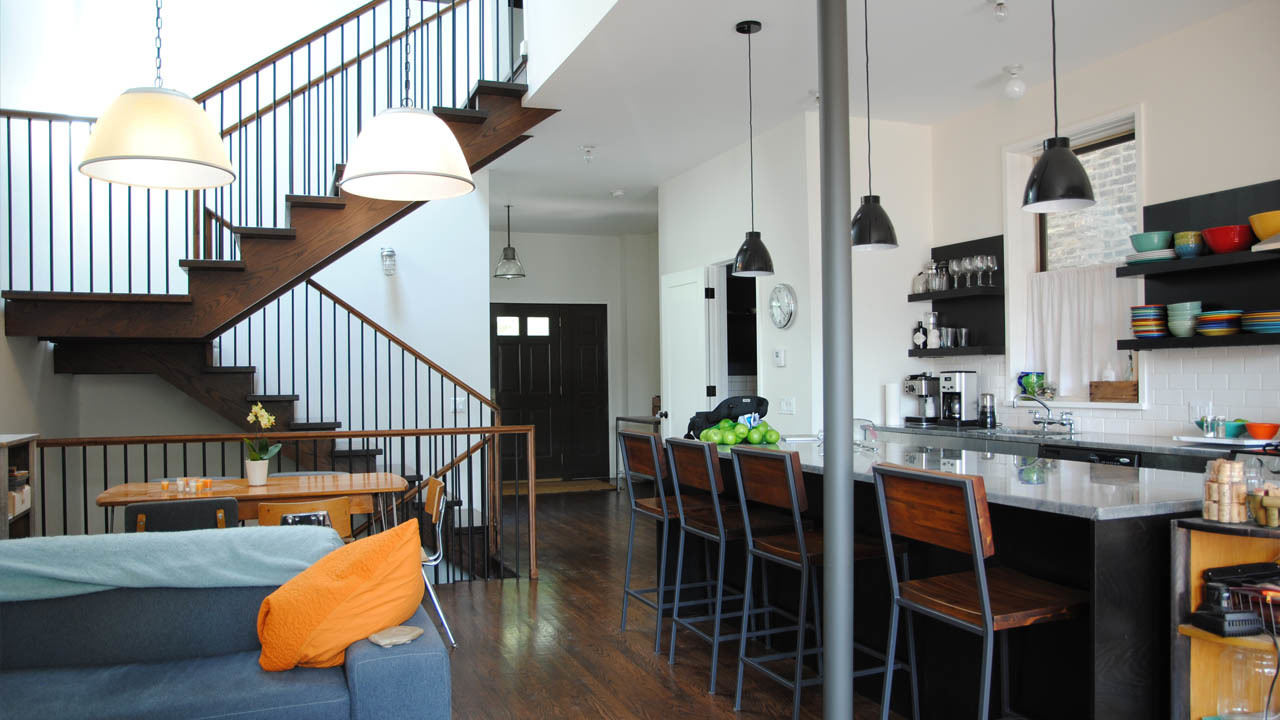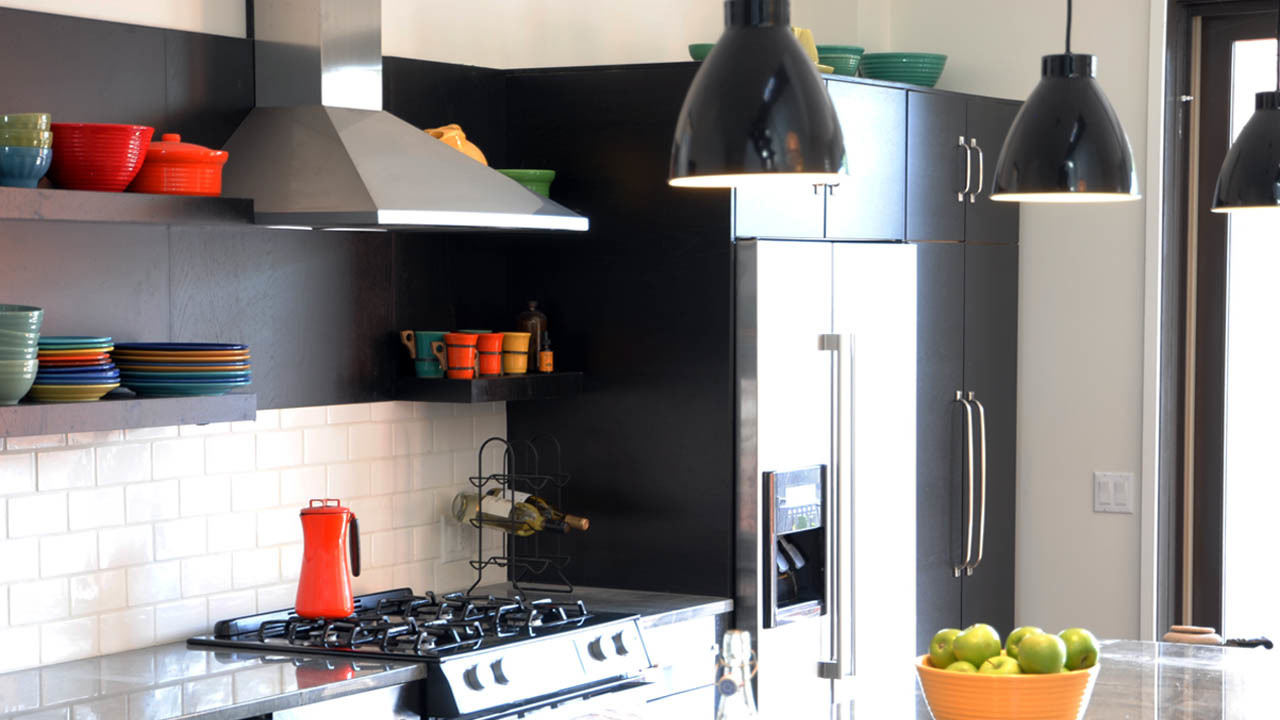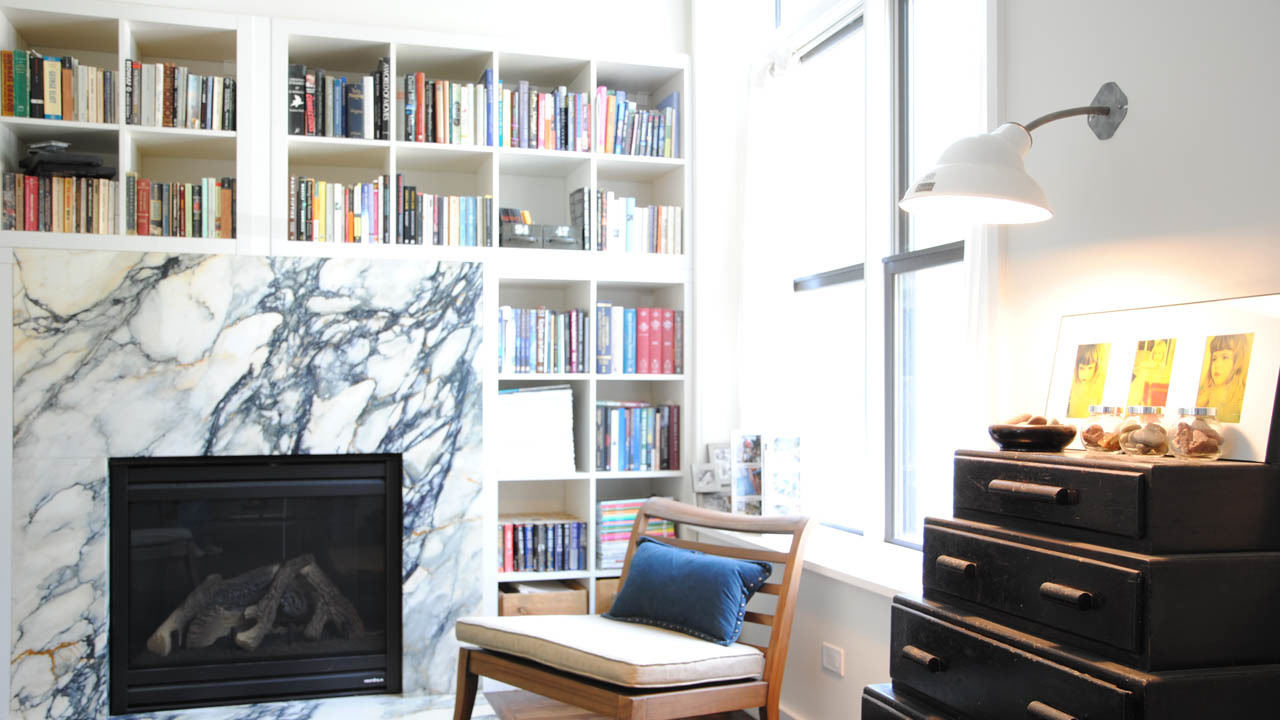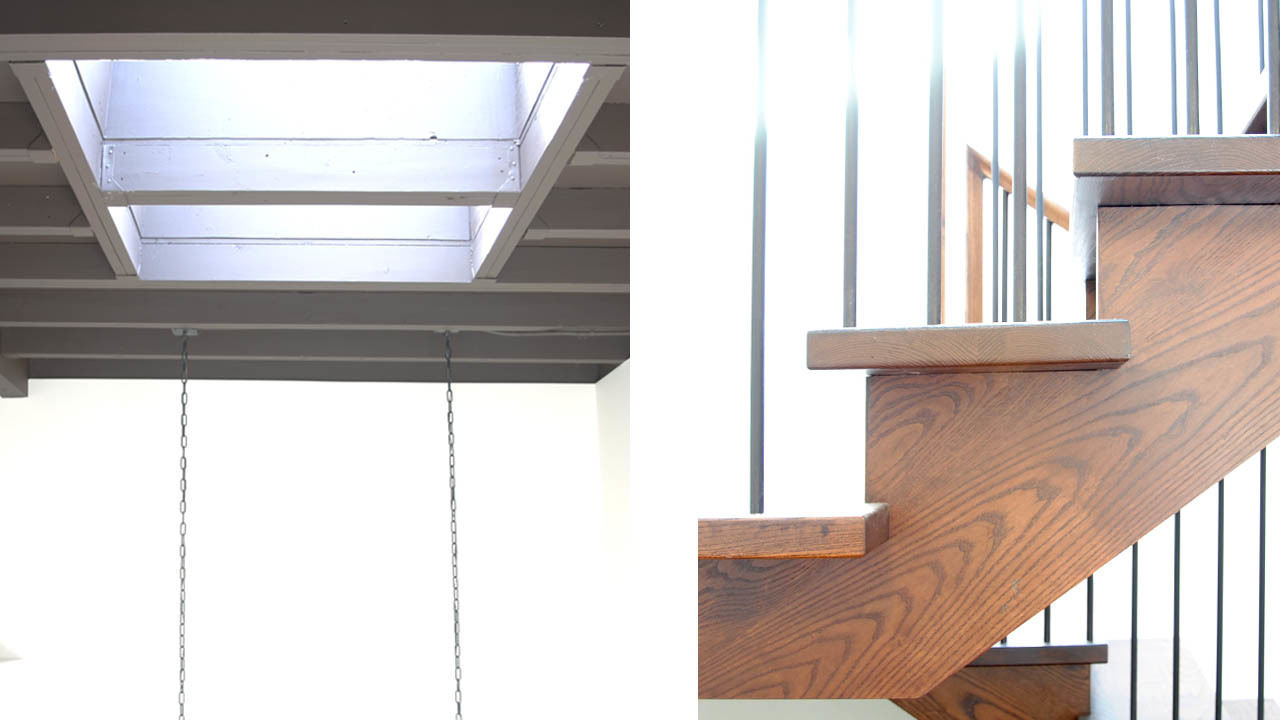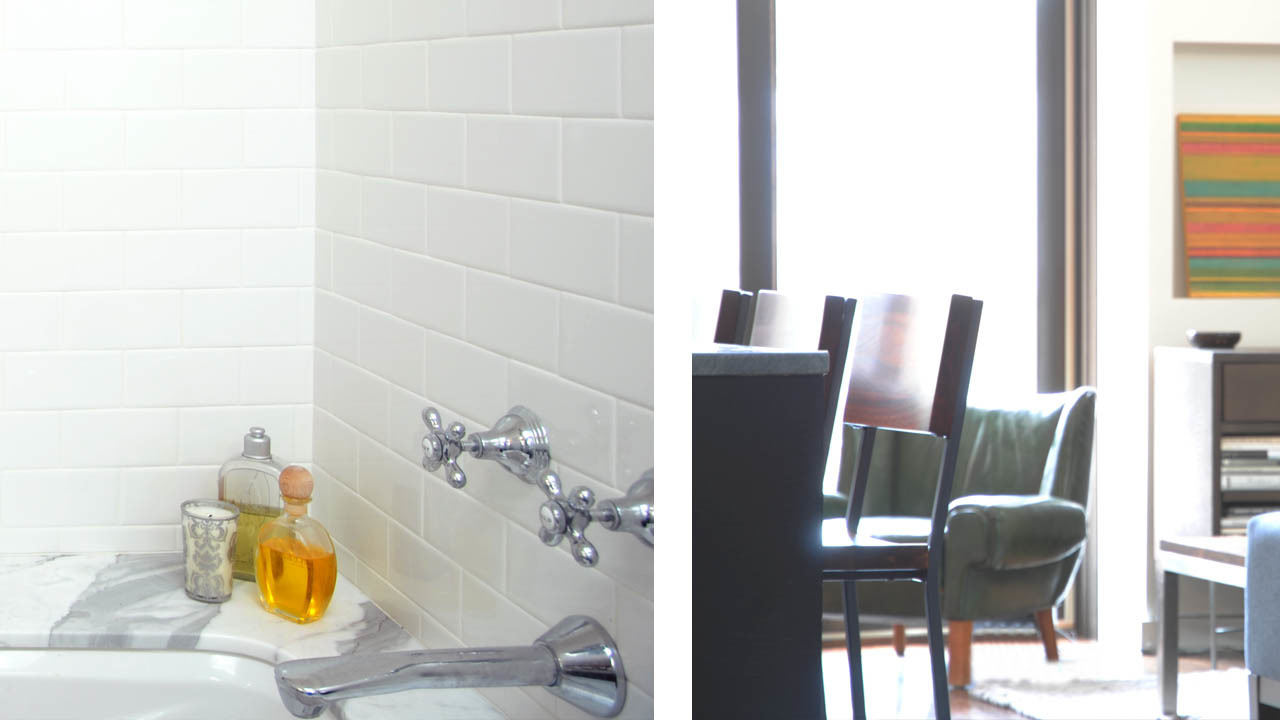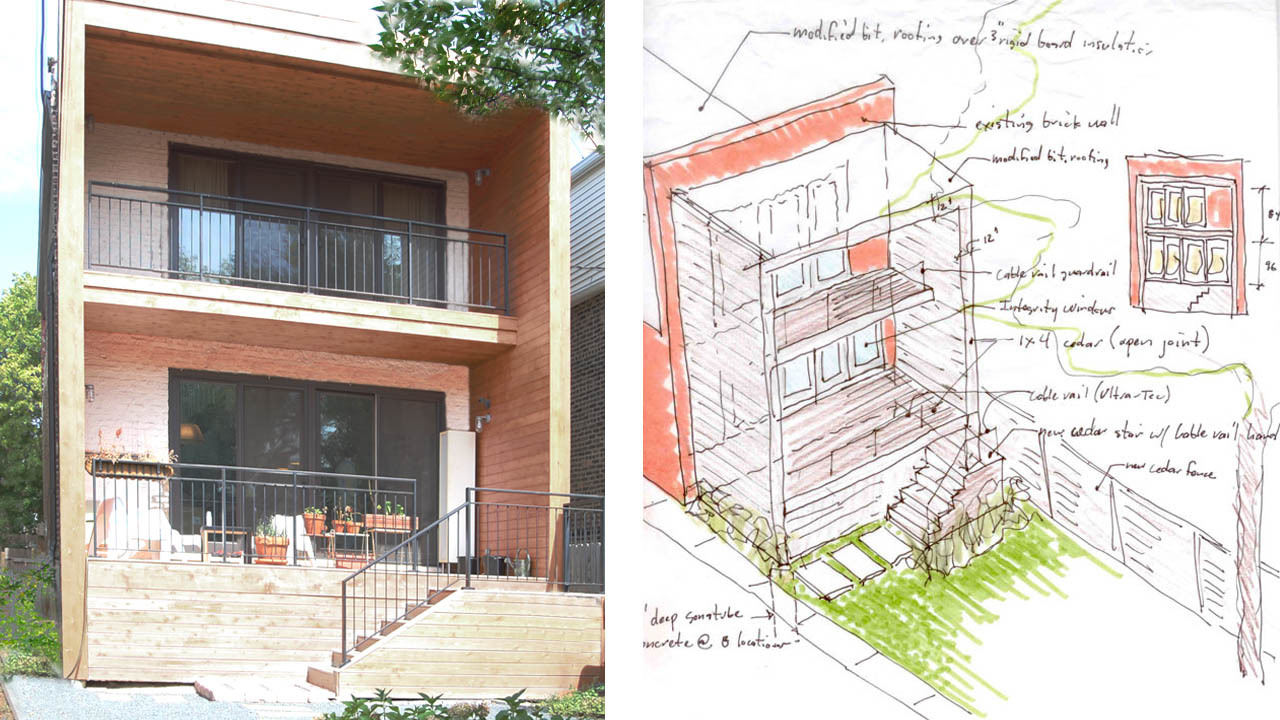 ←

Back to All Projects
Urban Cottage Reborn
Location: Chicago, Illinois
Project Type: Residential
Completion: 2011
A Beautiful Design for a Small Urban Home
A creative executive desired an affordable, comfortable modern home with a large garden in an urban environment. Years of searching led to the discovery of a distressed 2-family in the Smith Park neighborhood of Chicago. The budget was tight, the project large. An enlightenment moment allowed us to see beyond the additions and renovations masking a noble brick cottage. A vision was born. What if the cottage were made new?
Our design removed a series of additions and brought new life, light, scale and autonomy to the original brick cottage and large rear garden. Once a maze of small rooms, we created a single-family home with an open floor plan with 2-story high space which allows one to move freely and experience the three-dimensional volume of the original cottage.
A white oak and steel open stair allow 2-story views to an exposed timber loft-like ceiling. Skylights allow abundant natural light and fresh air into the center of the home. Floor-to-ceiling glass doors through the cottage masonry wall expand and unite the living spaces with the outdoors. A fragrant cedar open porch creates shade and outdoor rooms at the cottage's south exposure while focusing views to the adjacent garden and a allow glimpses of Smith Park. Off-the-shelf products were selected to speed construction, and maximize a limited budget.
Please view the owner's blog of her experience working with us.