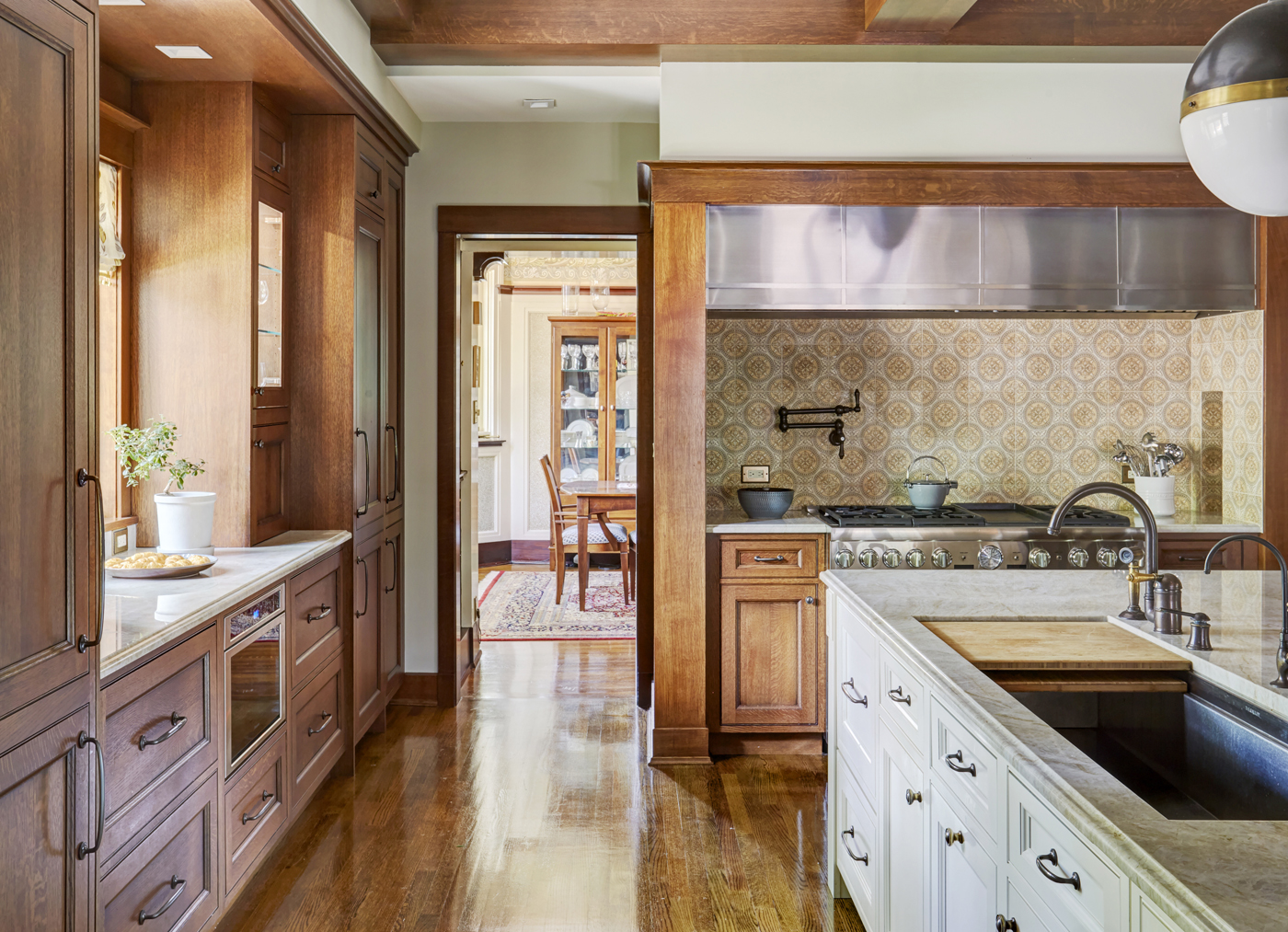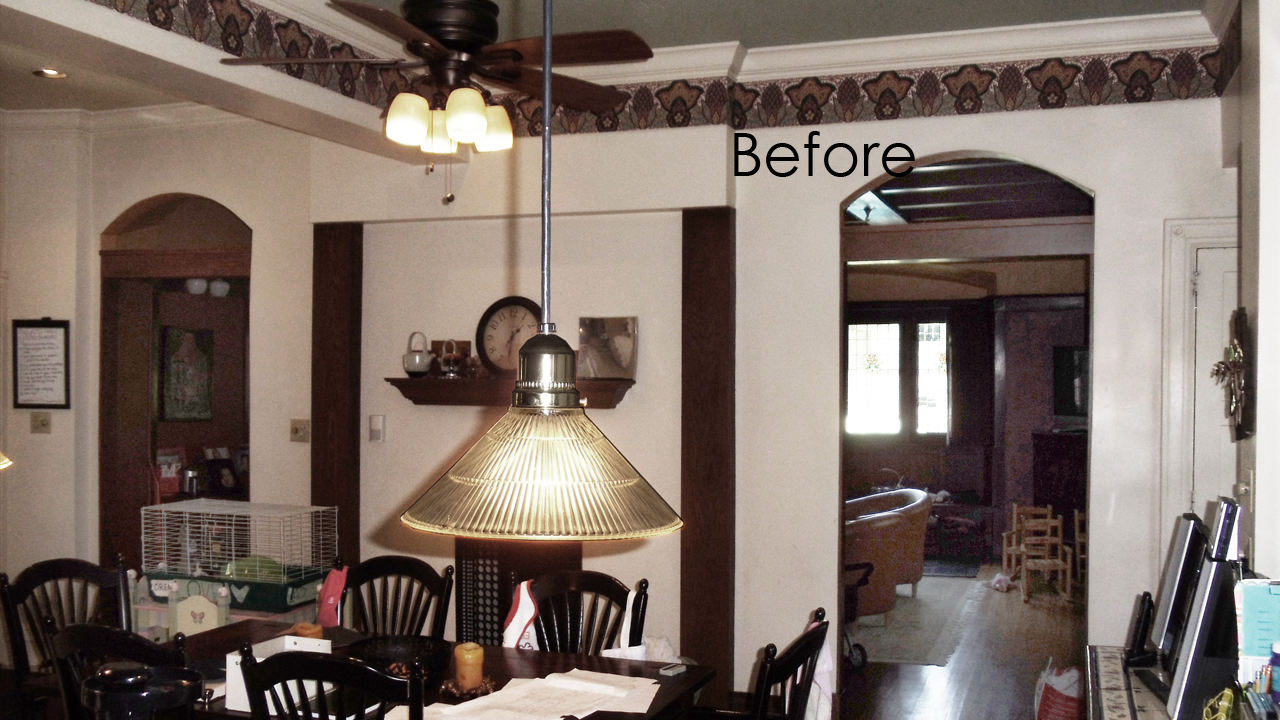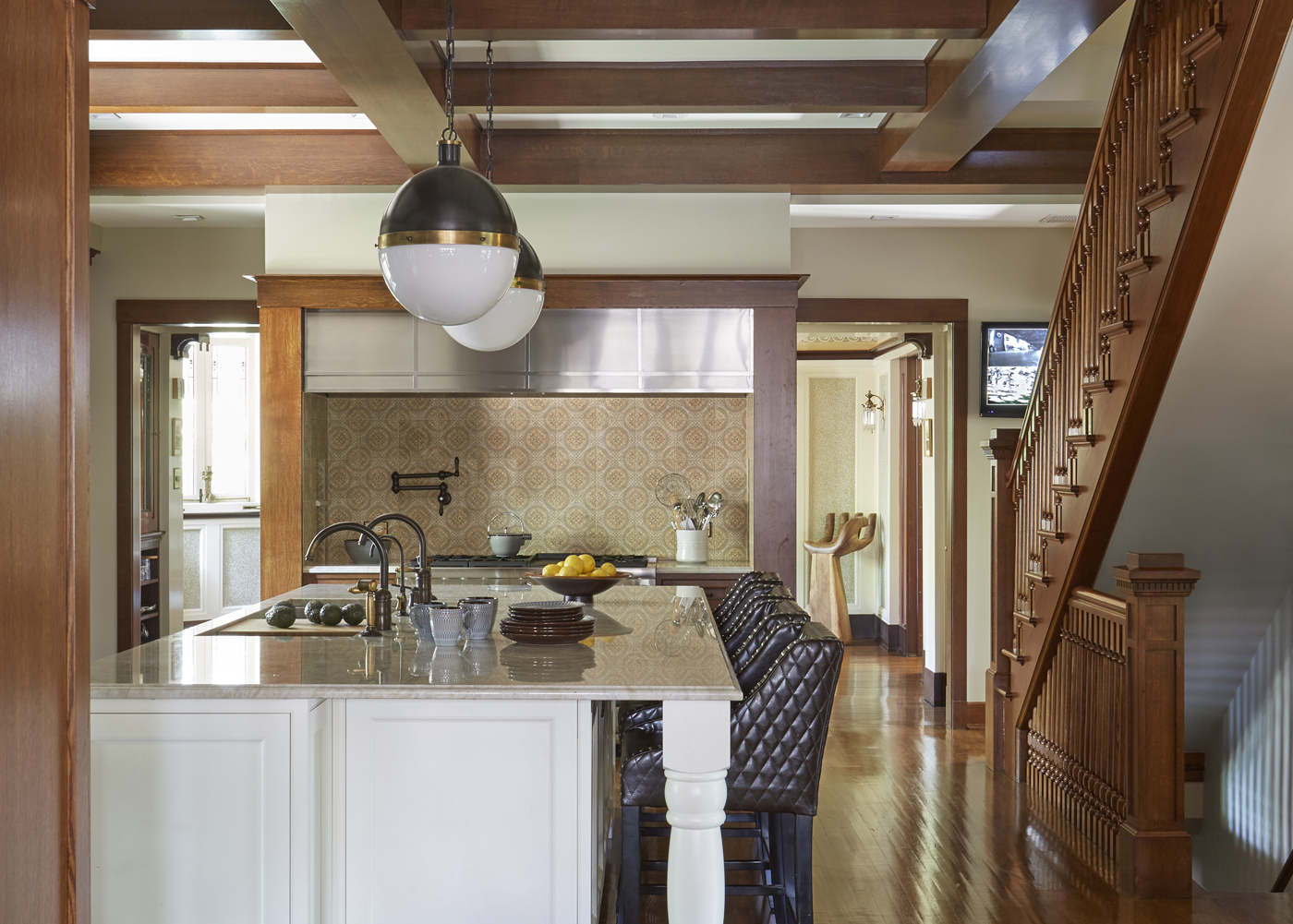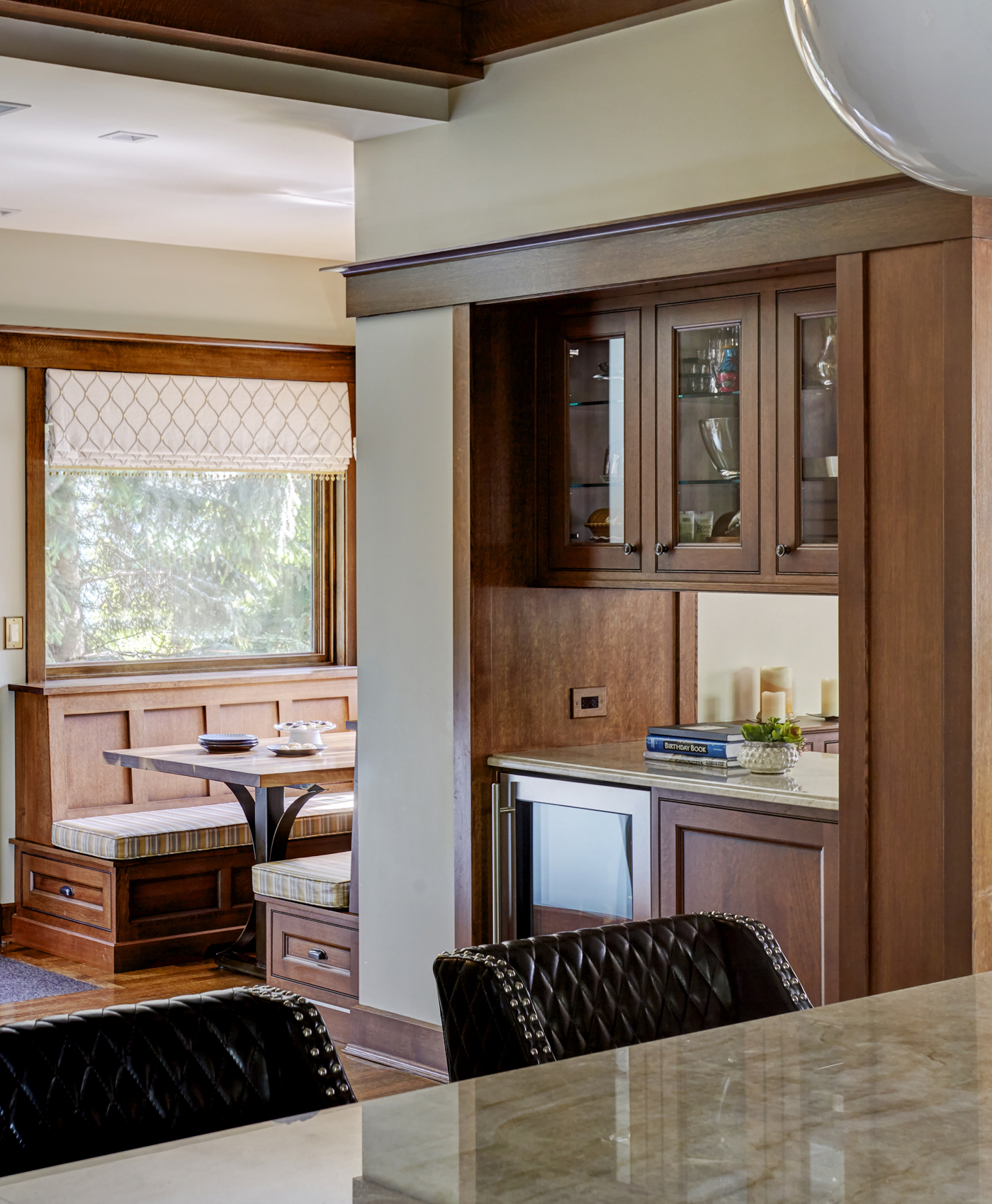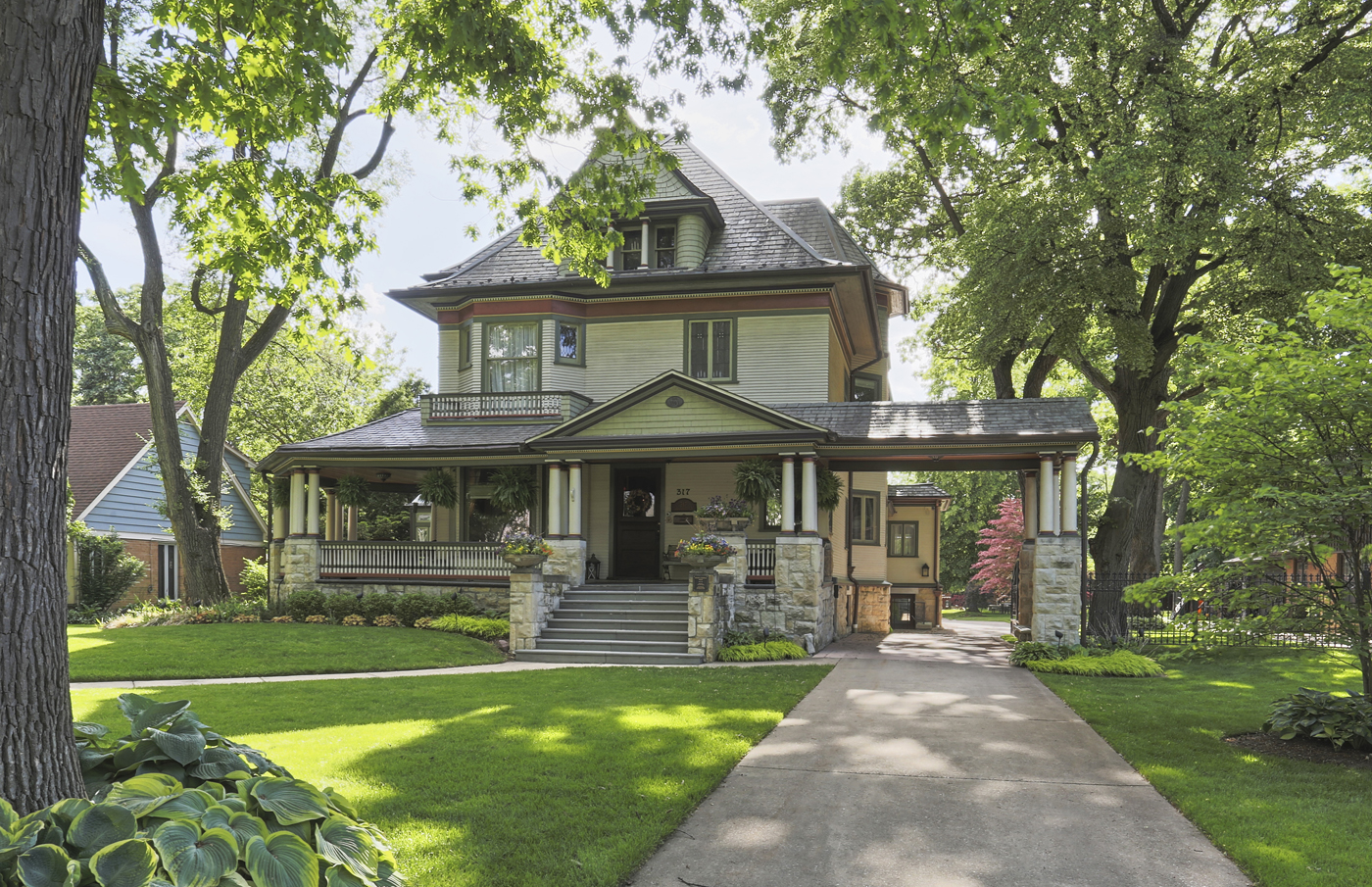 Oak Floors, Beamed Ceilings, and Repurposed Brass Light Fixtures
Situated on Oak Park's Kenilworth Ave, this historic EE Roberts home housed a servant's kitchen and back billiard's room. The home's new stewards, a young family with 4 children, needed a larger kitchen with great-room with views to the yard and new mudroom arrival space.
We restructured the back of the home with an open floor plan connecting and expanding the existing kitchen and billiard room into one space. This plan required careful design and engineering to remove a 3 story fireplace that once divided the spaces (see animation). On the exterior, a mudroom addition to the home's north side was designed to complement the original historic home form and detail.
On the interior our approach material utilized the warm tones of oak, beamed ceilings, repurposed brass light fixtures and leaded glass windows to create a warm and inviting space for a family nestled within a historic home that is true to its past.
Elements was well fitted for this complex historic renovation which utilized our precise design approach, close collaboration with the builder, experience working with villages in historic settings.