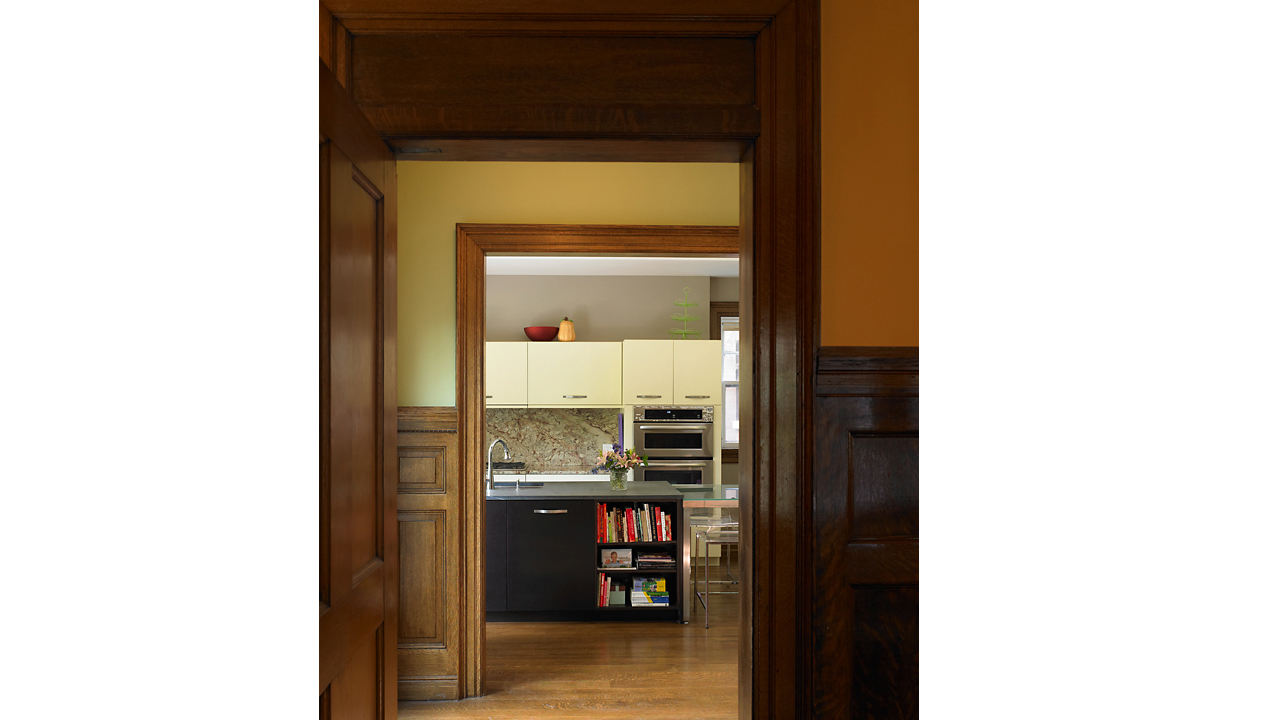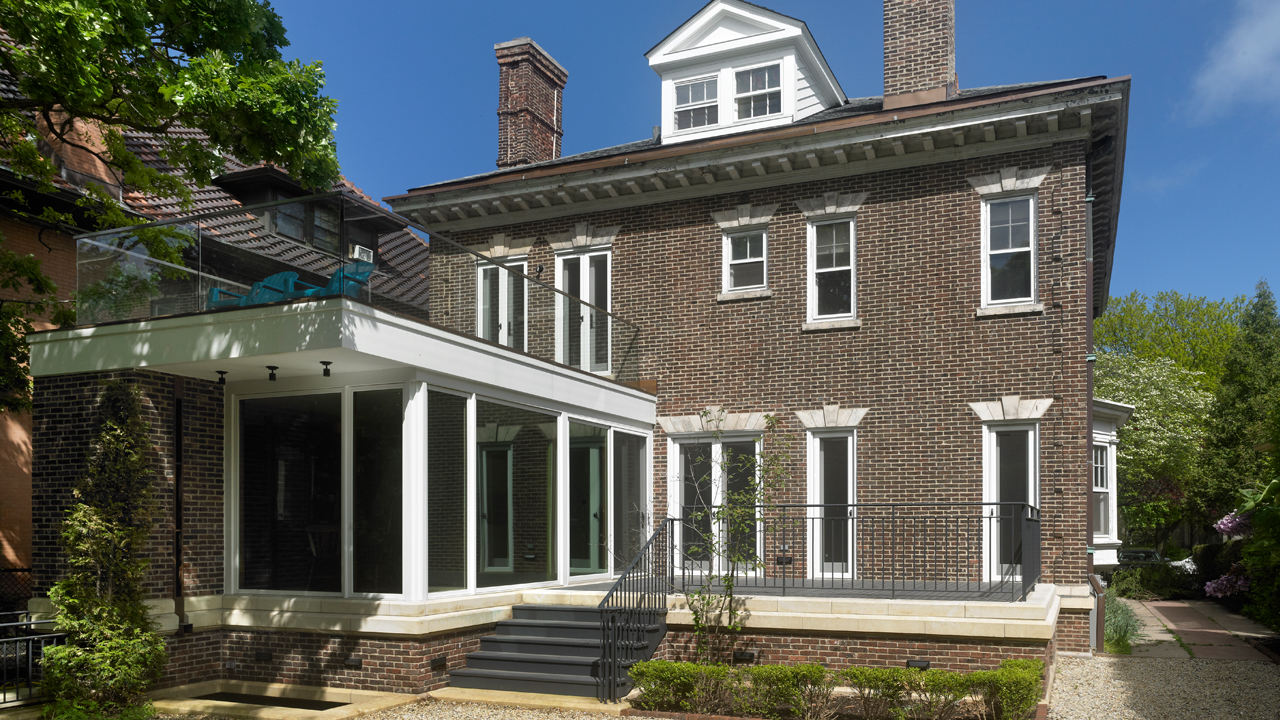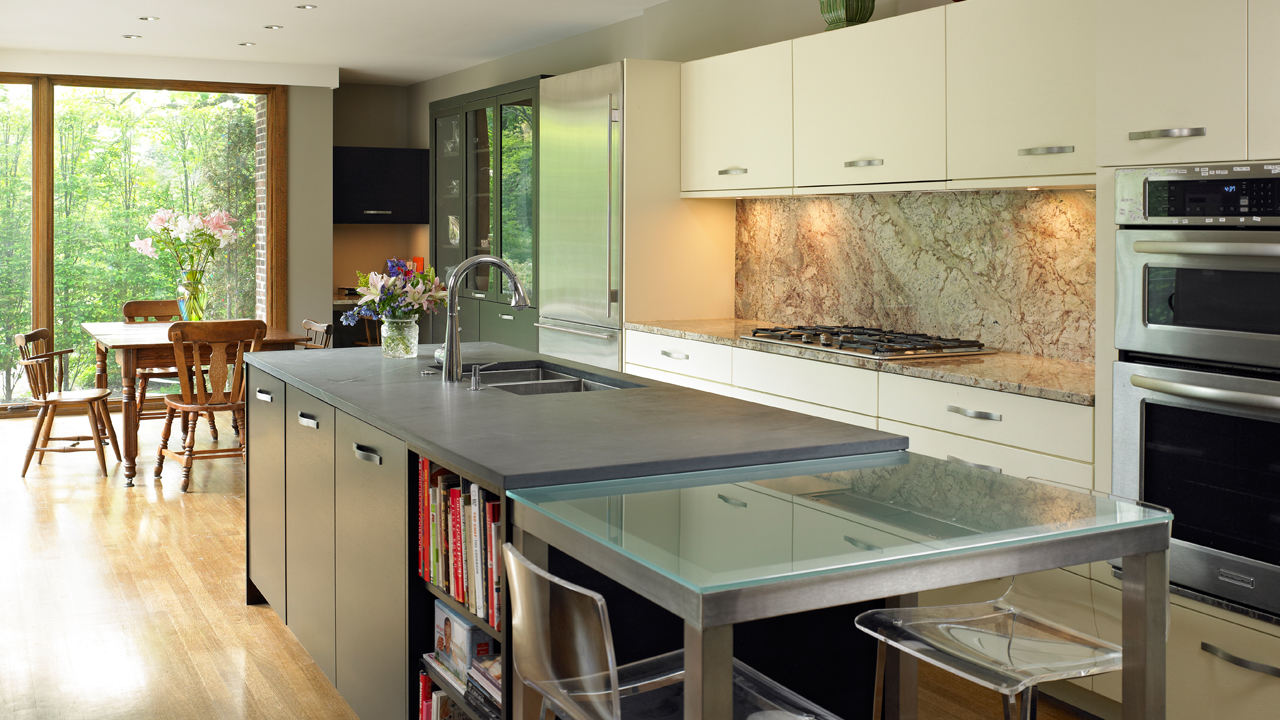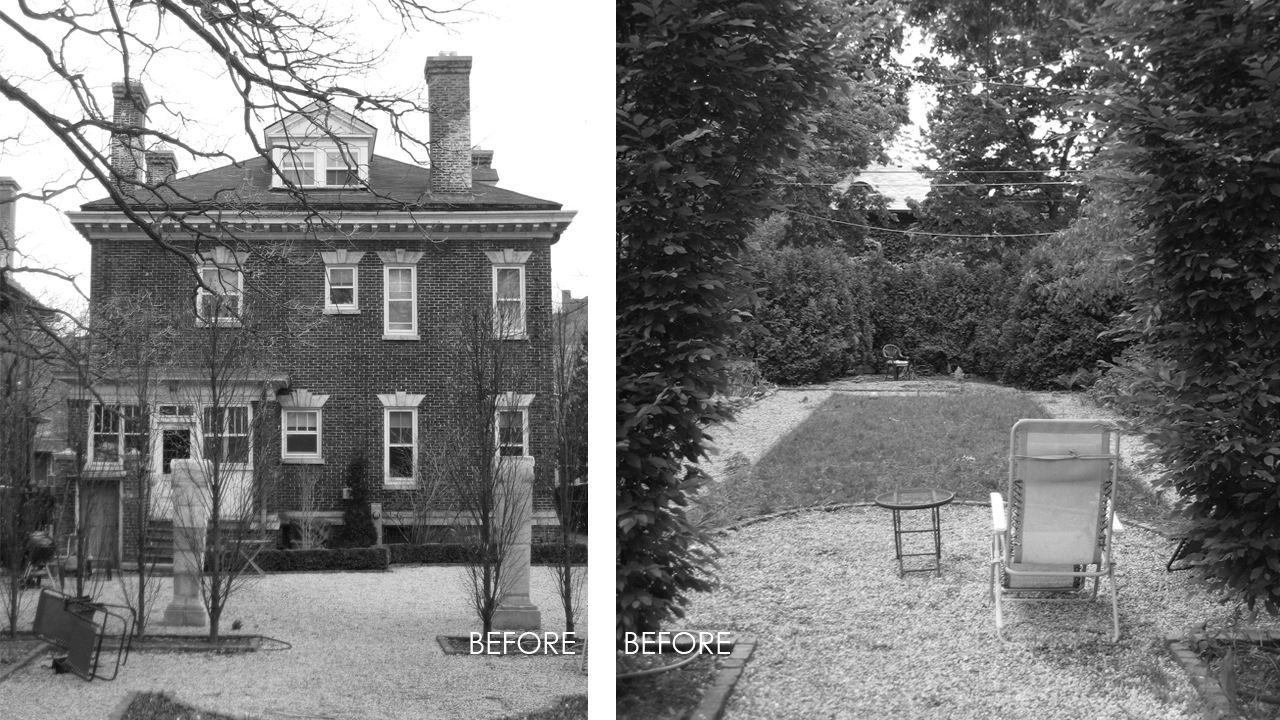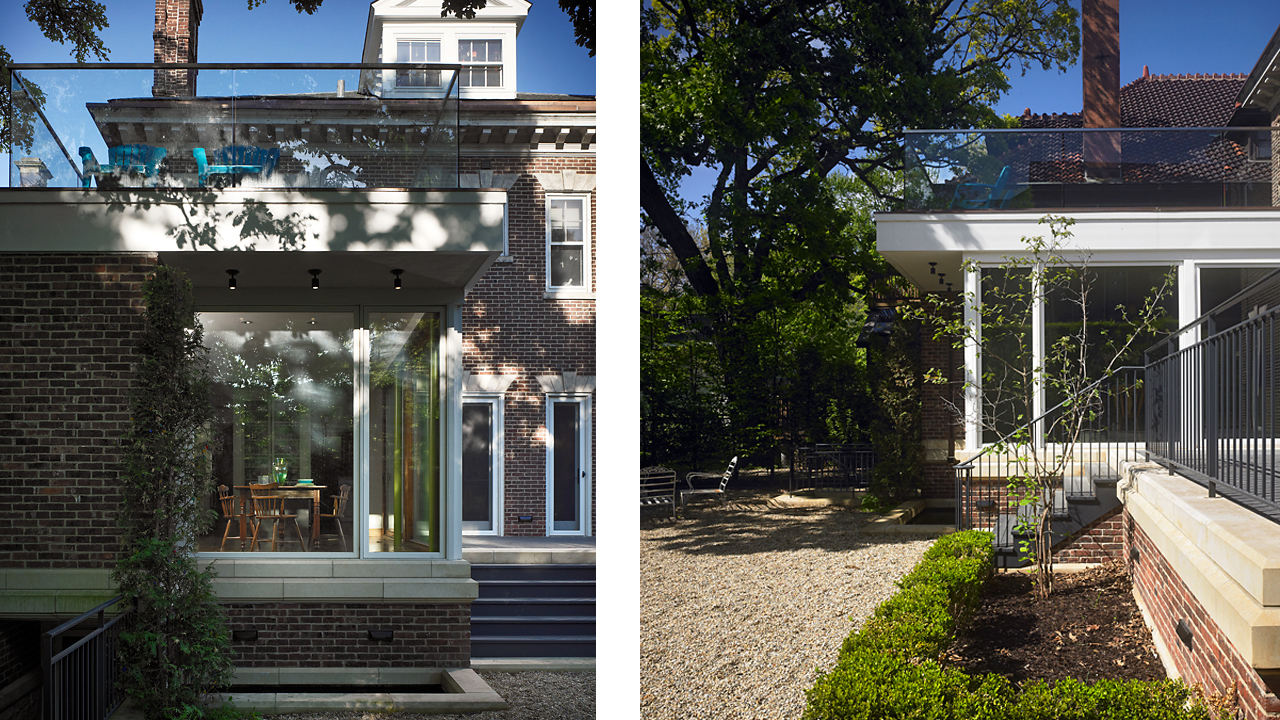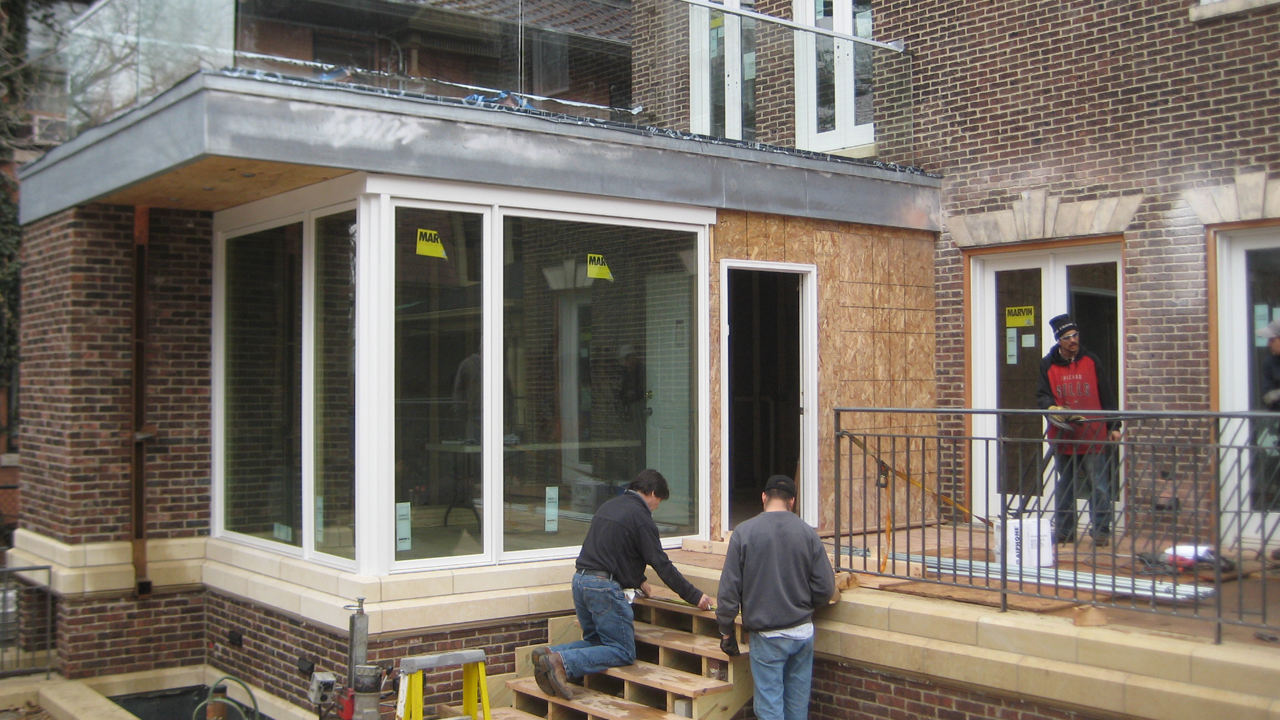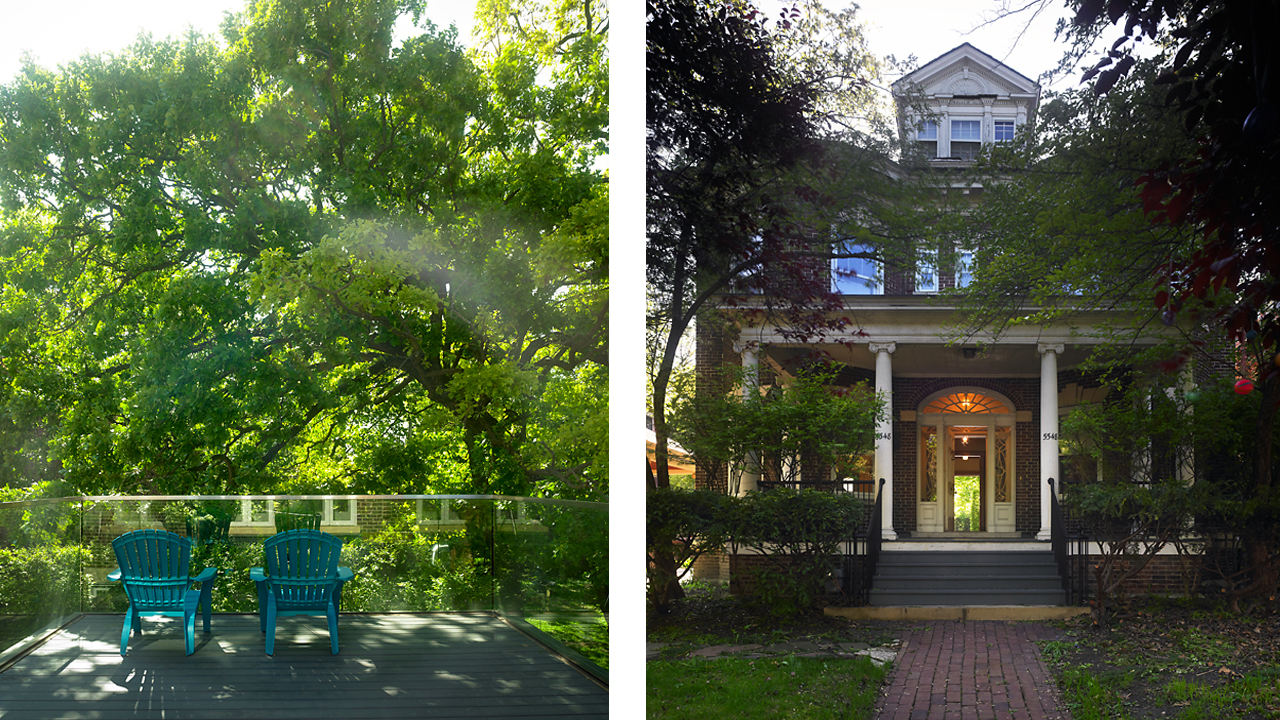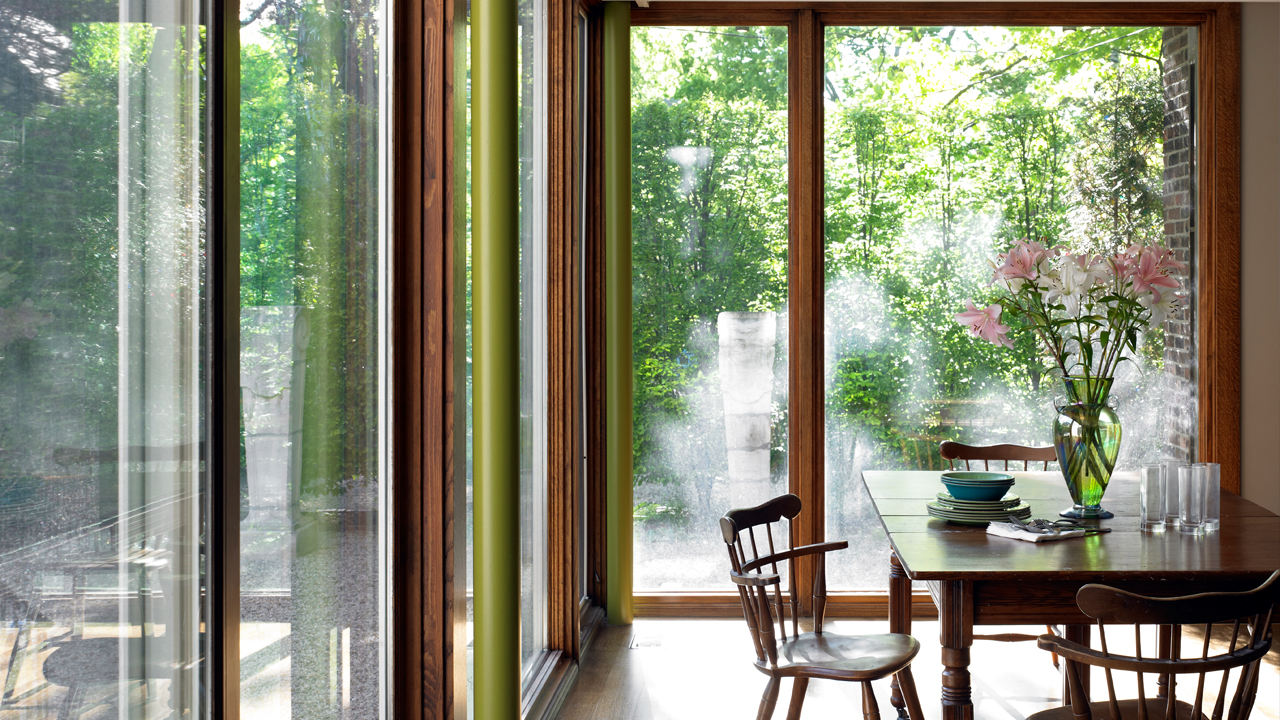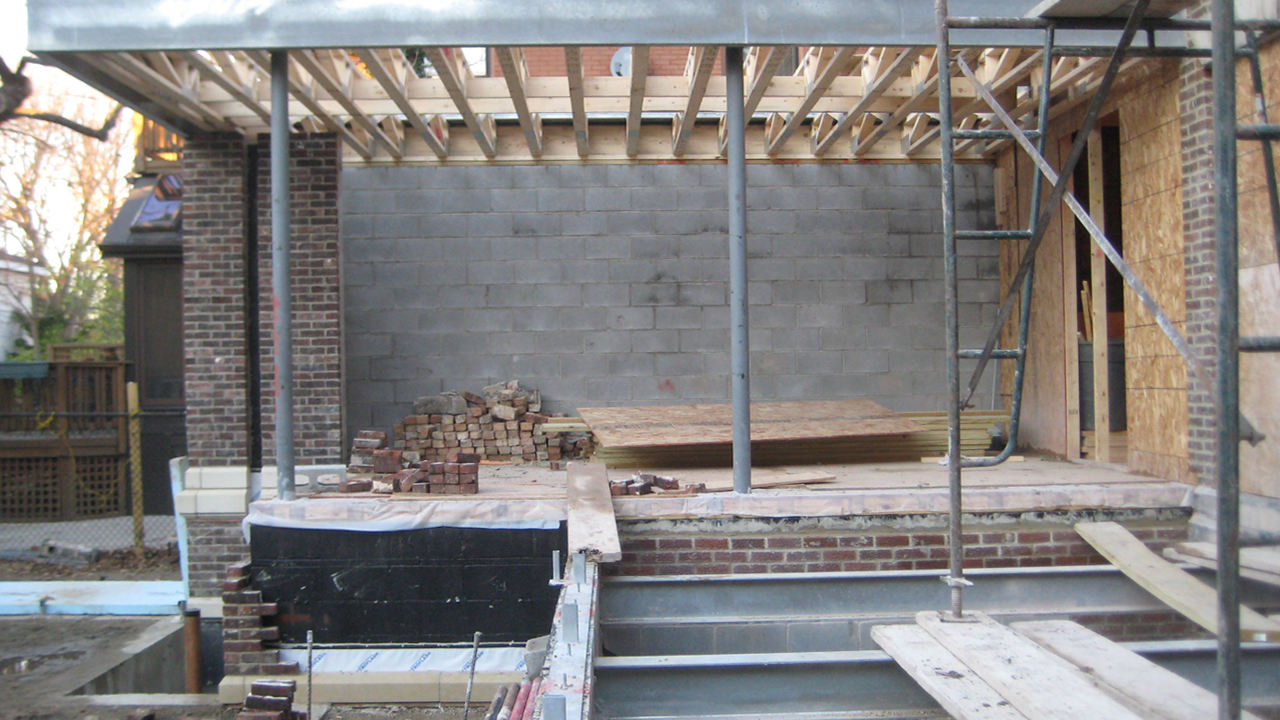 ←

Back to All Projects
Hyde Park Melody
Location: Hyde Park, Chicago
Project Type: Residential
Completion: 2011
Homes Built in Chicago's Hyde Park
Set in a large urban lot in the Hyde Park neighborhood of Chicago, a beautiful home stands adjacent to and detached from a beautiful garden. The client wished to expand the home and unite the home to the garden. But how to do it?
We started the design by observing. The existing home, built in 1876, with tamped concrete foundation, solid brickwork, leaded glass, ornamental woodwork, and striking proportions was built clear, strong and to endure. We then reflected on how, in a song, a new instrument can be added to bring out a new melody. We sensed the best way to honor the existing home was to do the same — so we added a new instrument.
We designed a 1-story steel and glass extension set upon a base of salvaged brick and stone. Windows-turned-doors connect the living space to a new raised terrace. The addition takes cues from the front porch with post and beam construction. Yet, we departed with materials of today — steel that allows us to fly, span and carry large weight effortlessly and large expanses of glass that bring the garden inside. A roof terrace with relaxed seating makes for an afternoon nap in the arms of a 200-year-old white oak. Inside, the home was reordered as an open center hall is created to draw and invite you to the garden beyond. Light reflects off lush green hornbeams to the home's interior. The sound of water from a reflecting pool echoes off a deep overhang and is further activated on a rainy day.