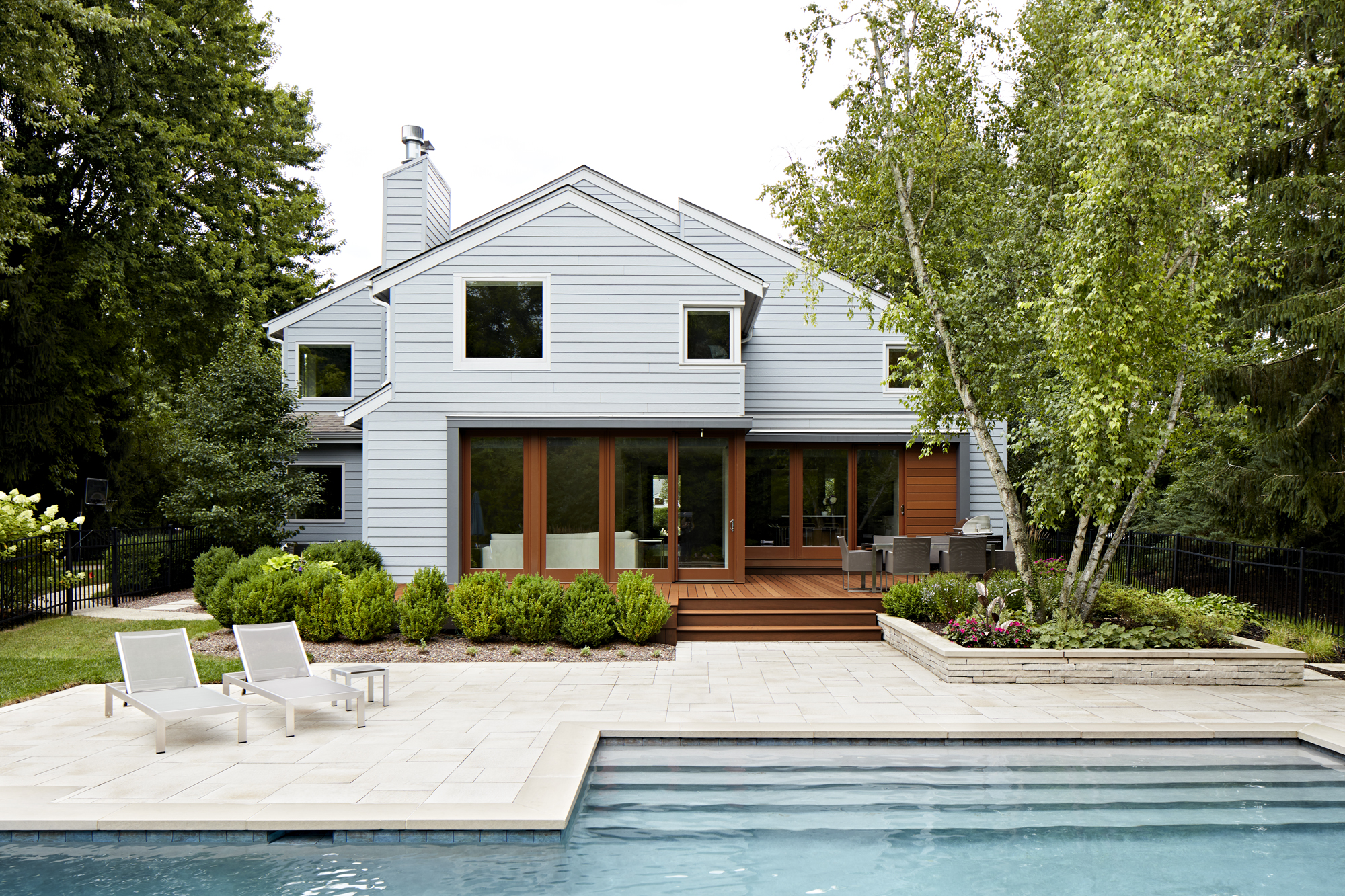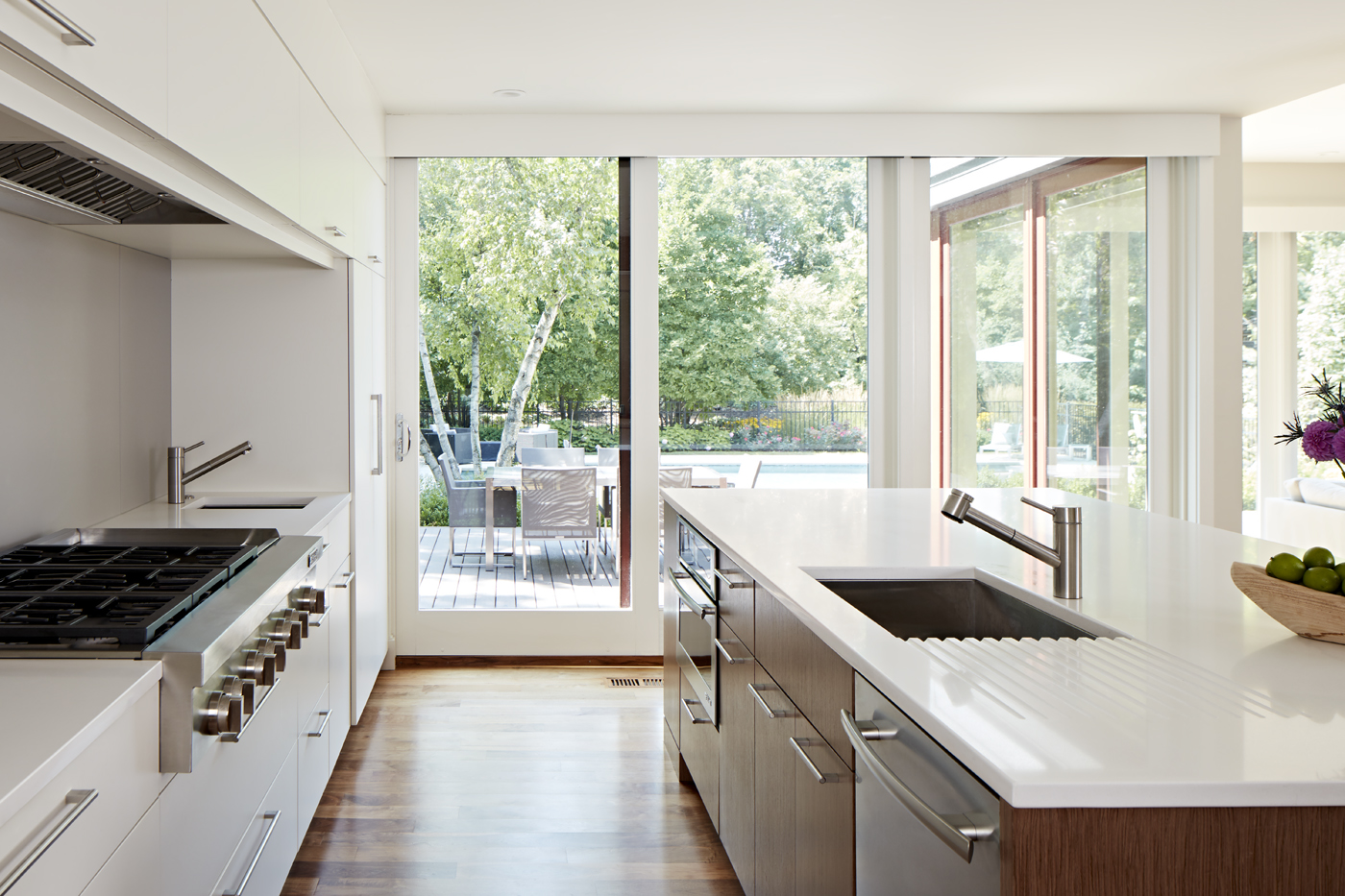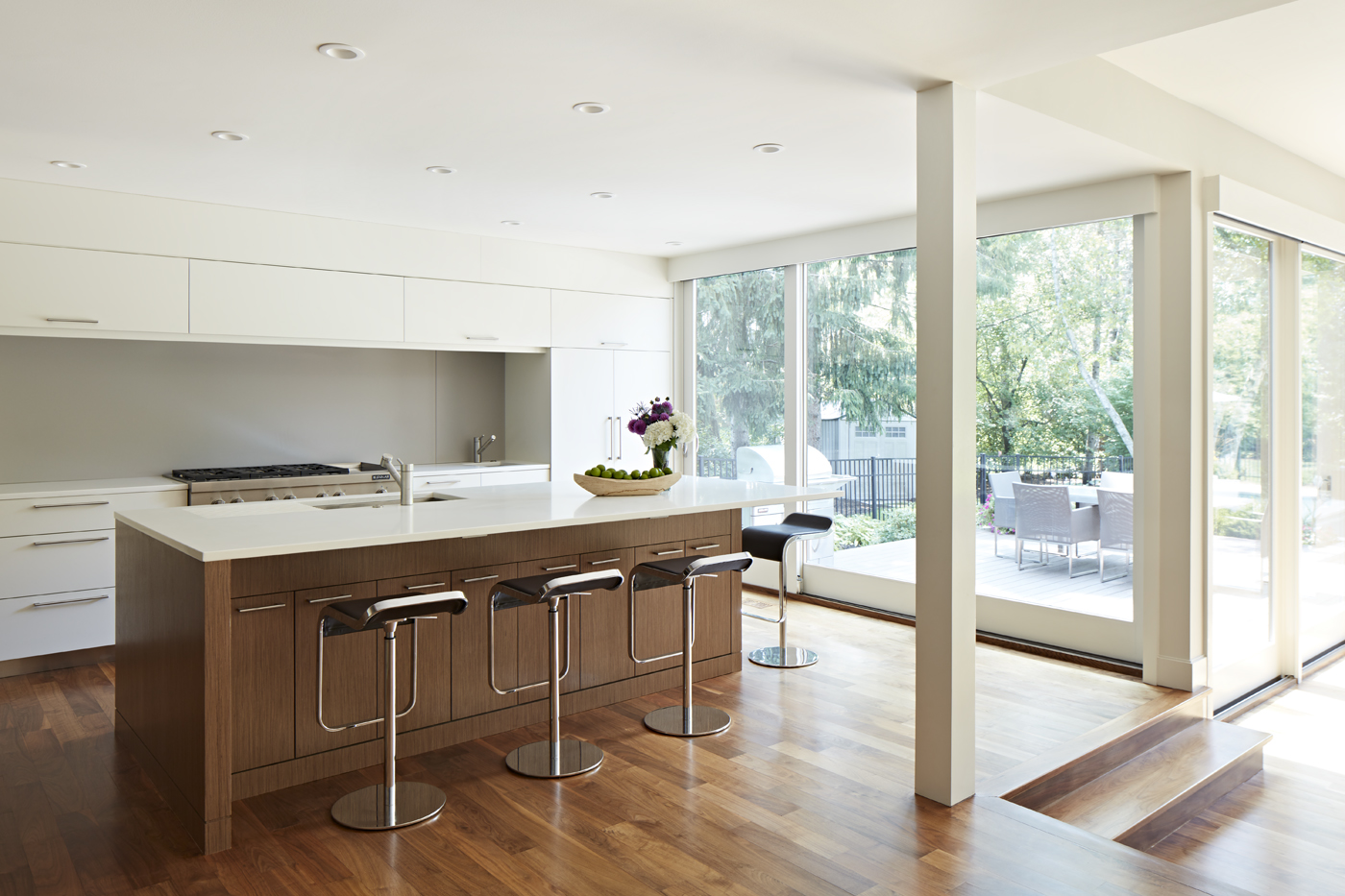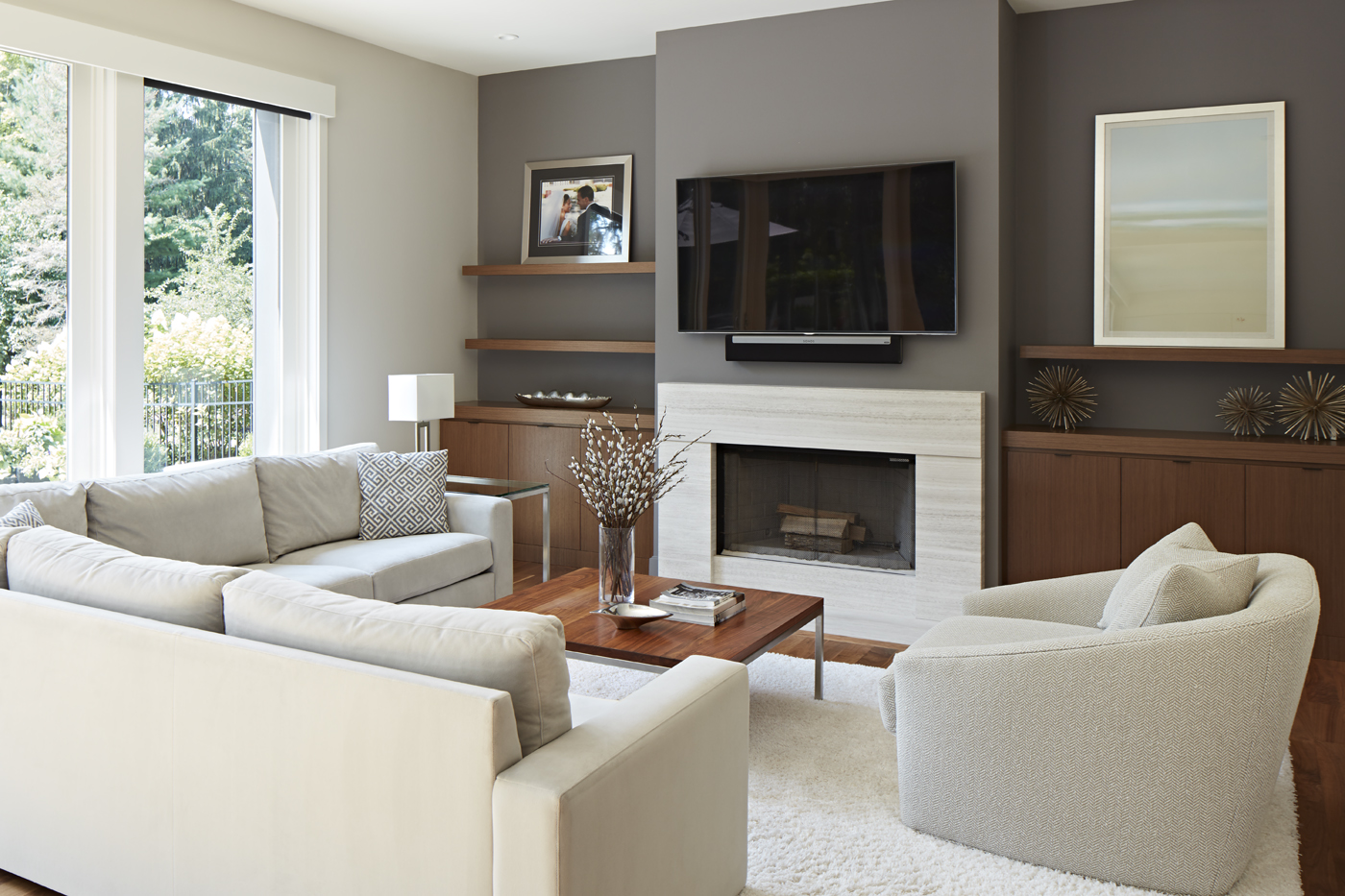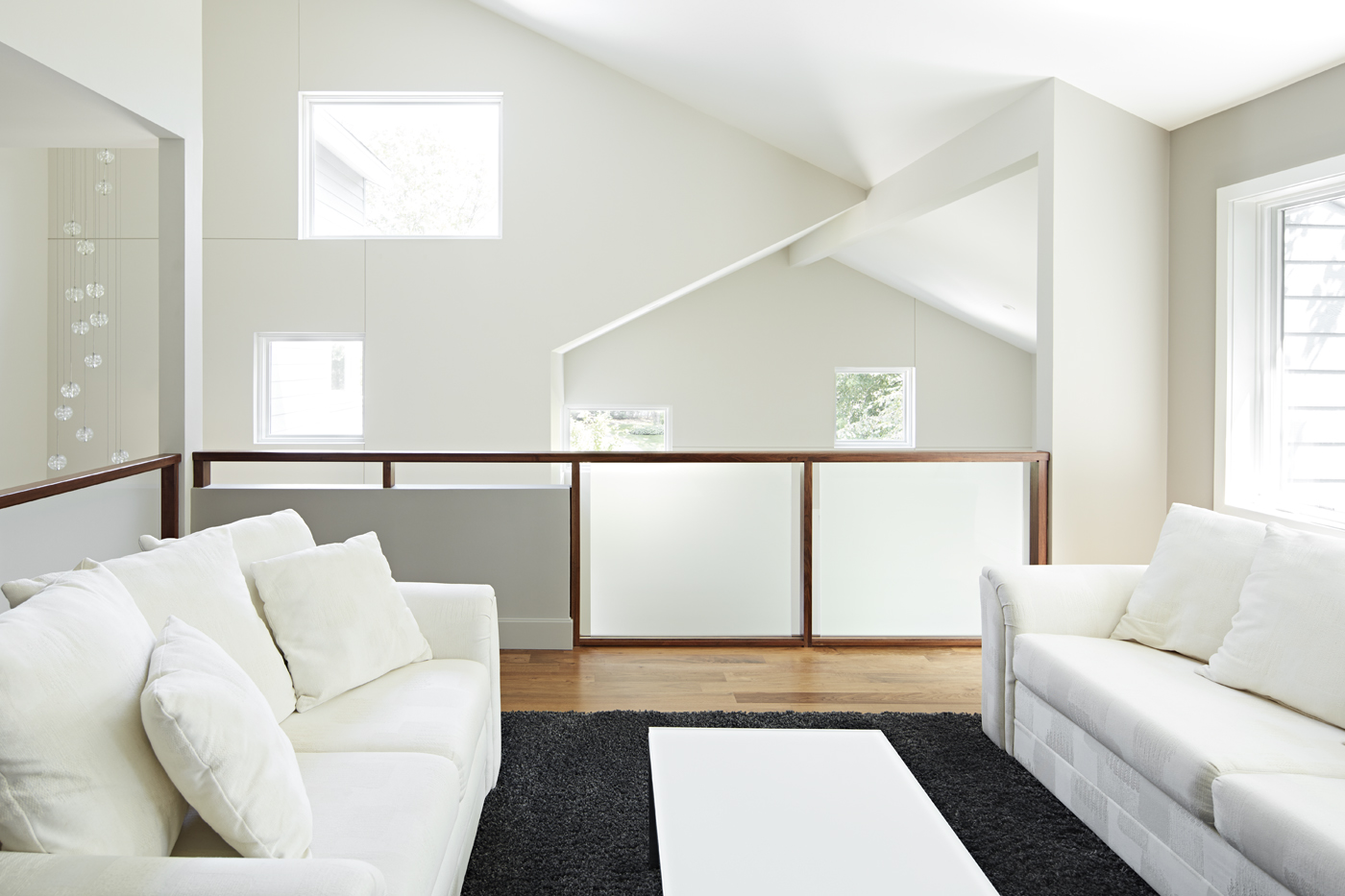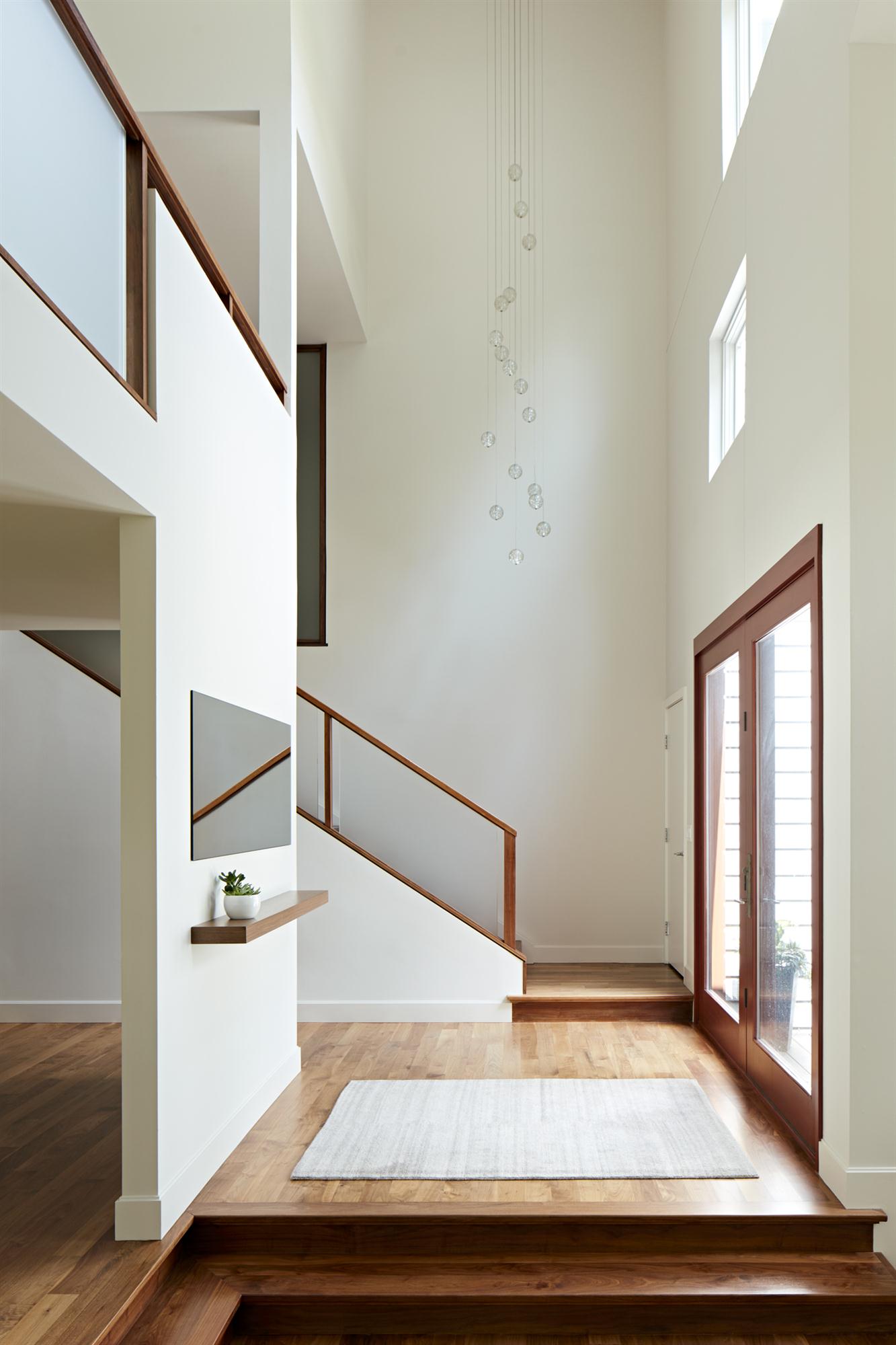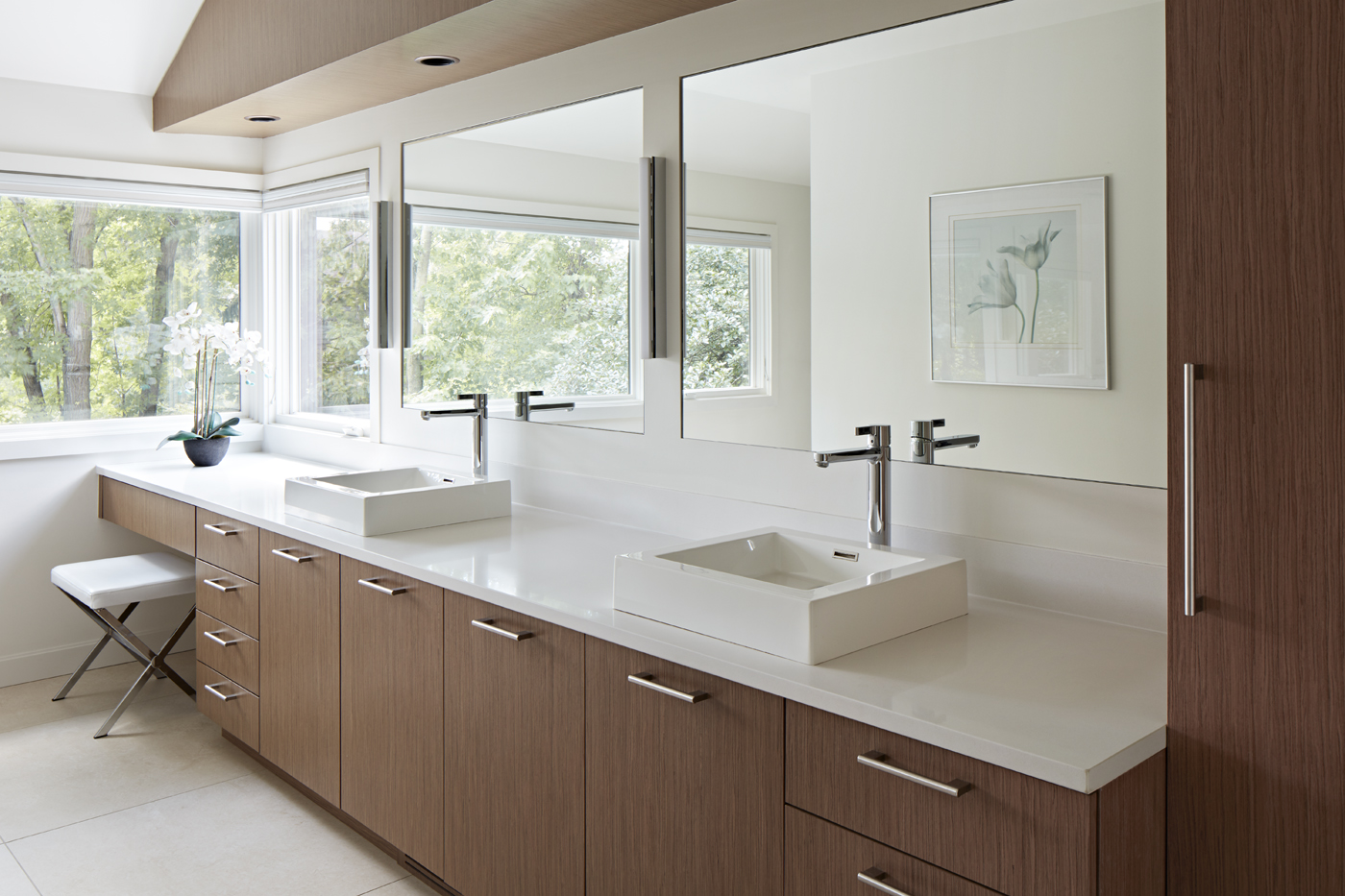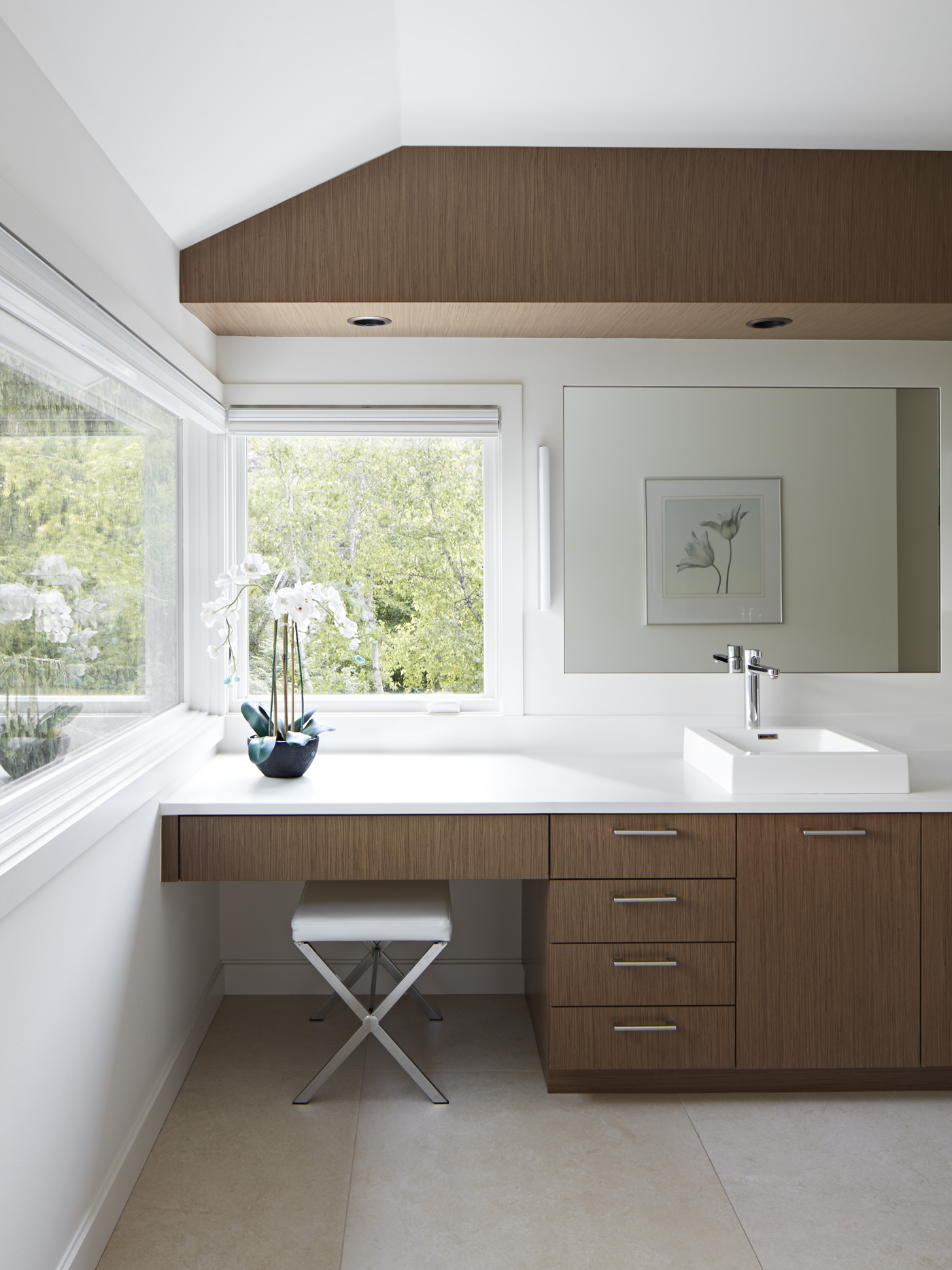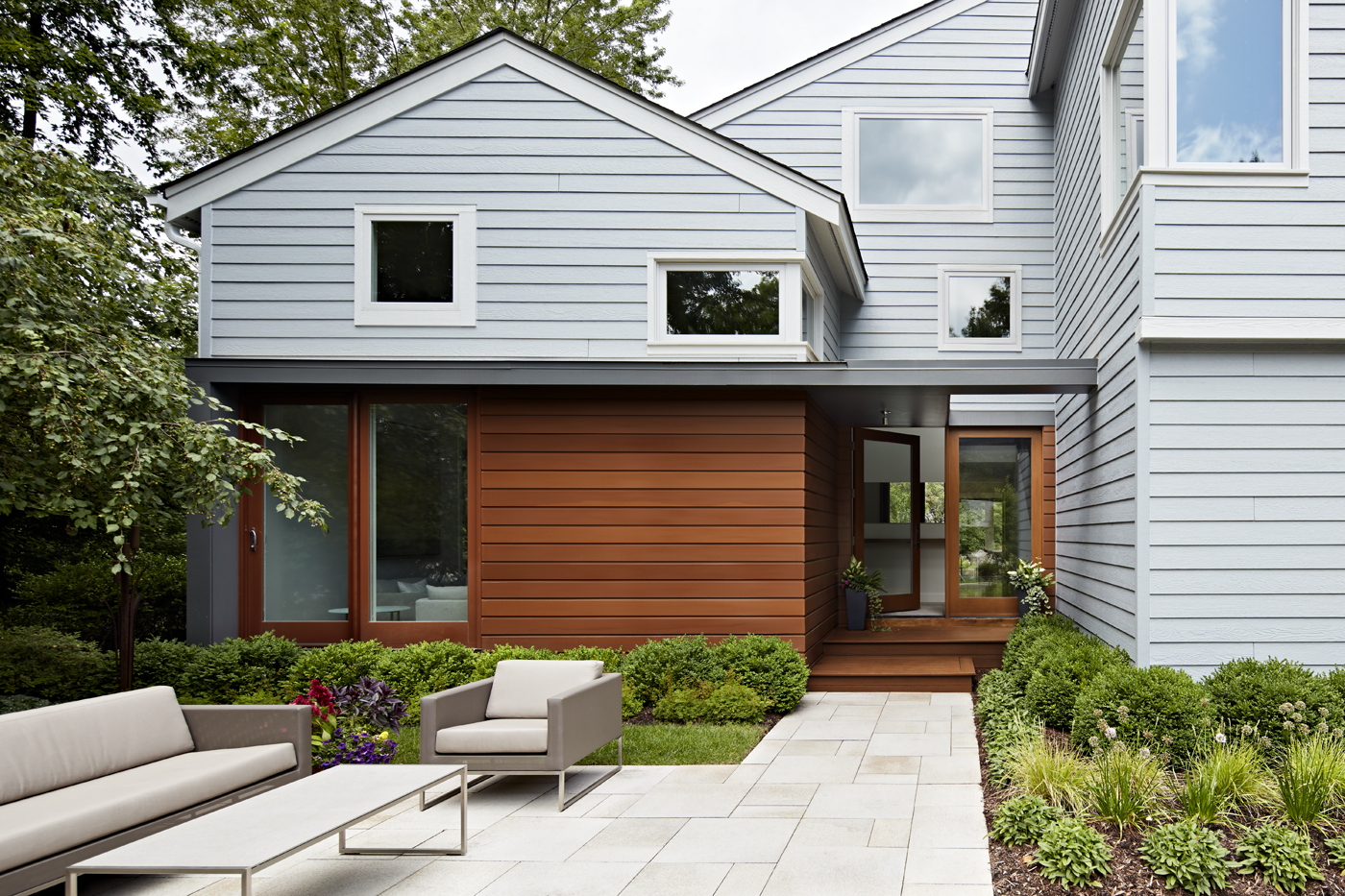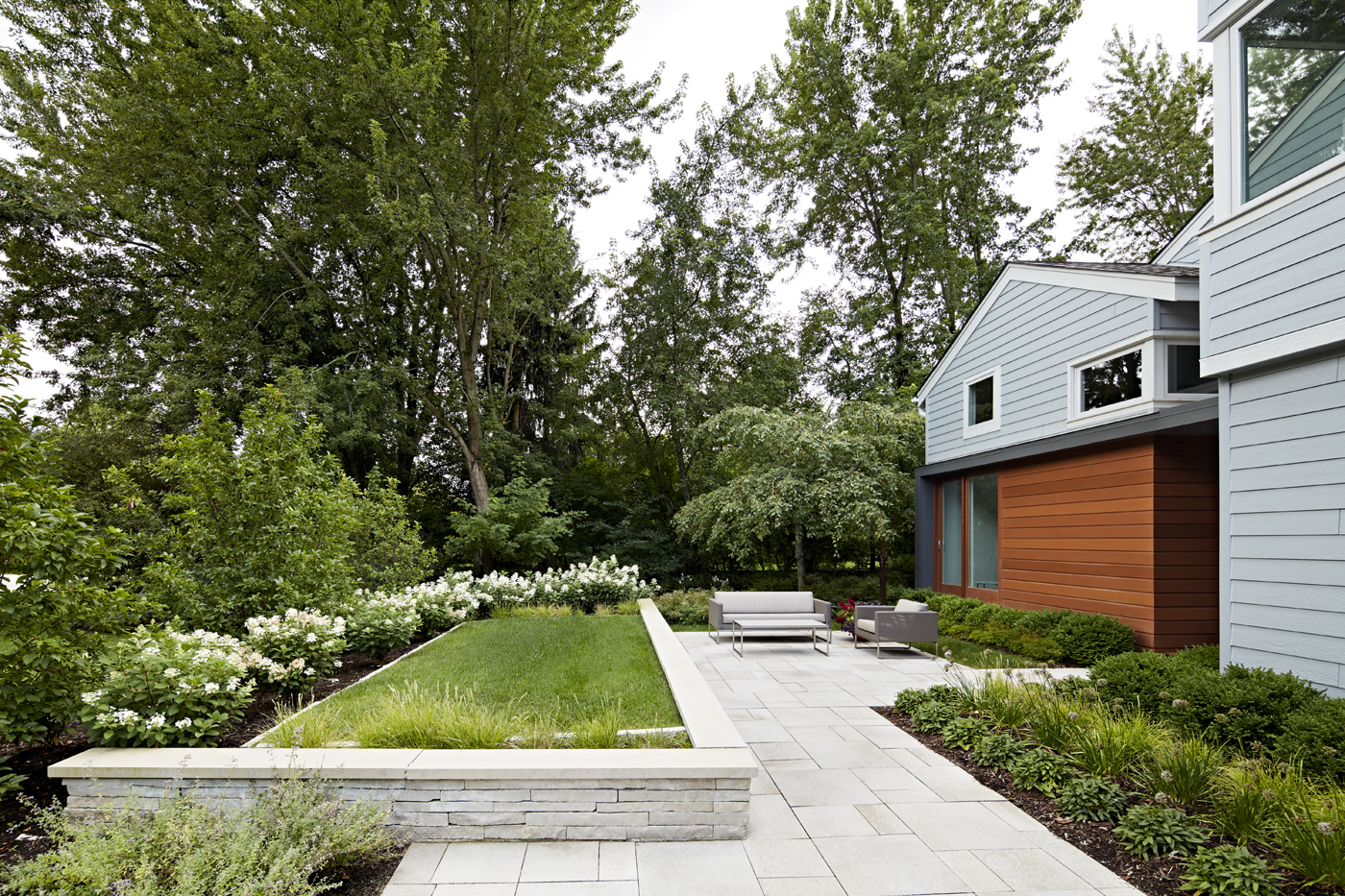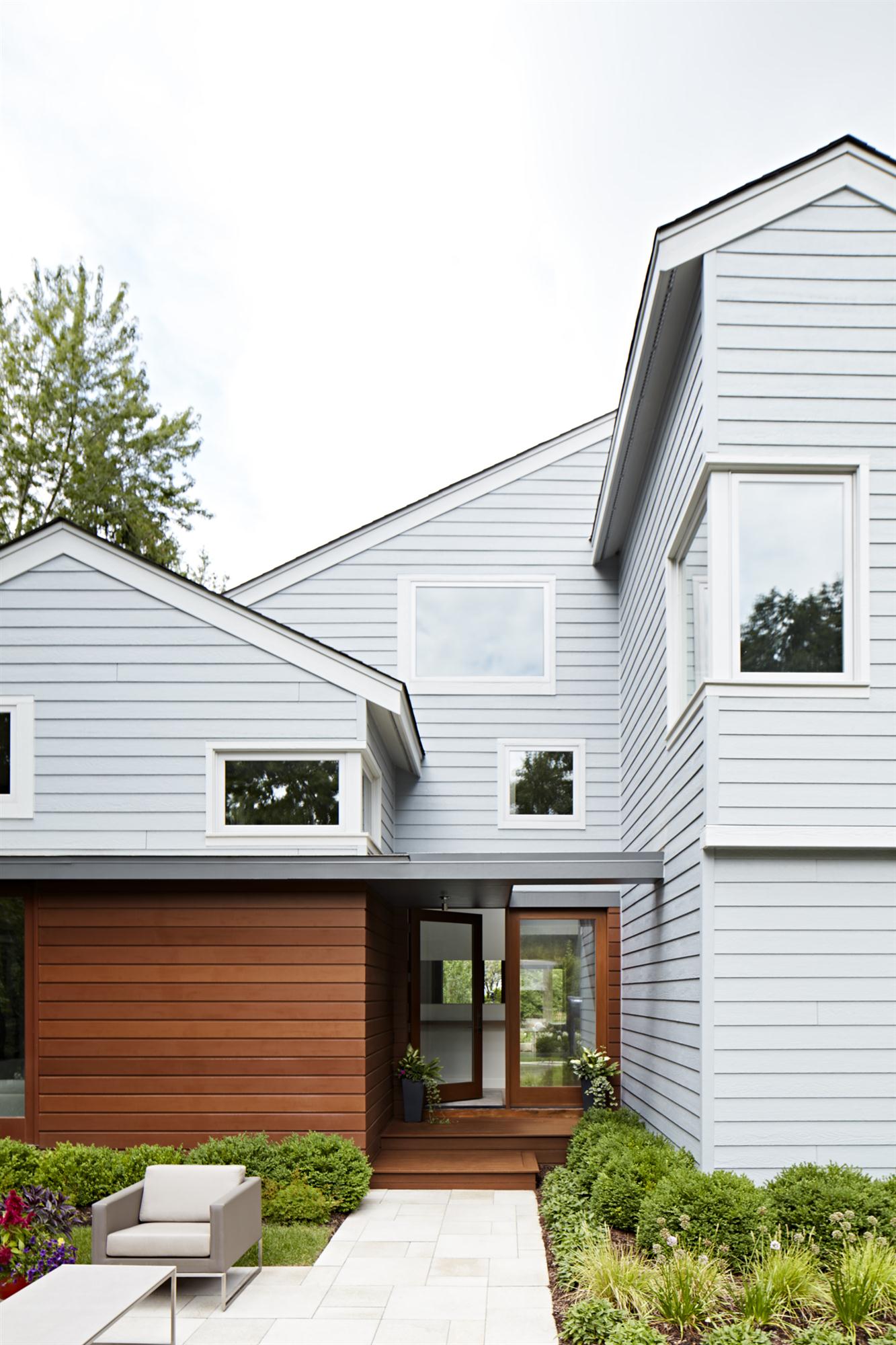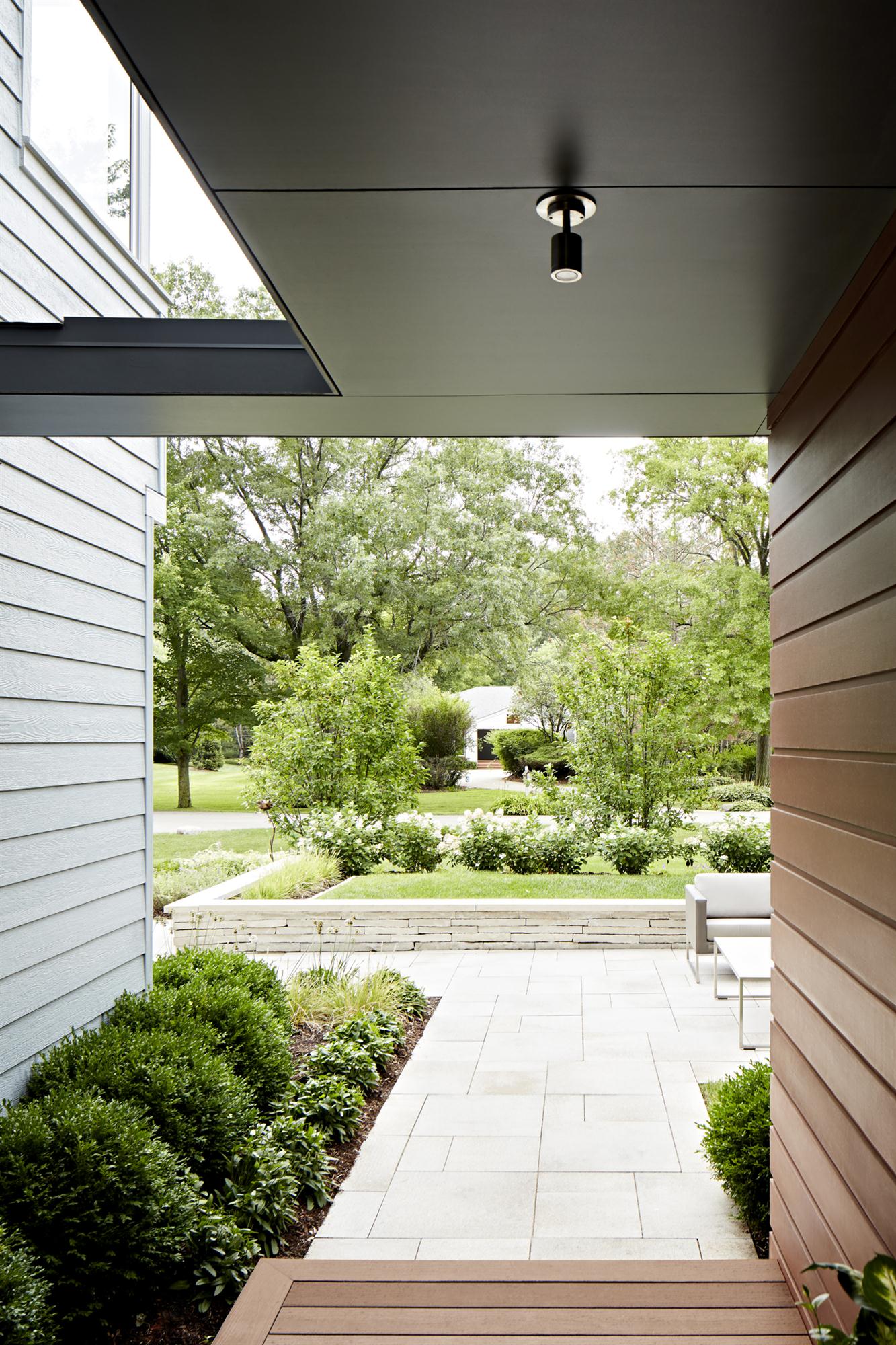 Beautiful Riverwoods Home Transformed by our Expert Designers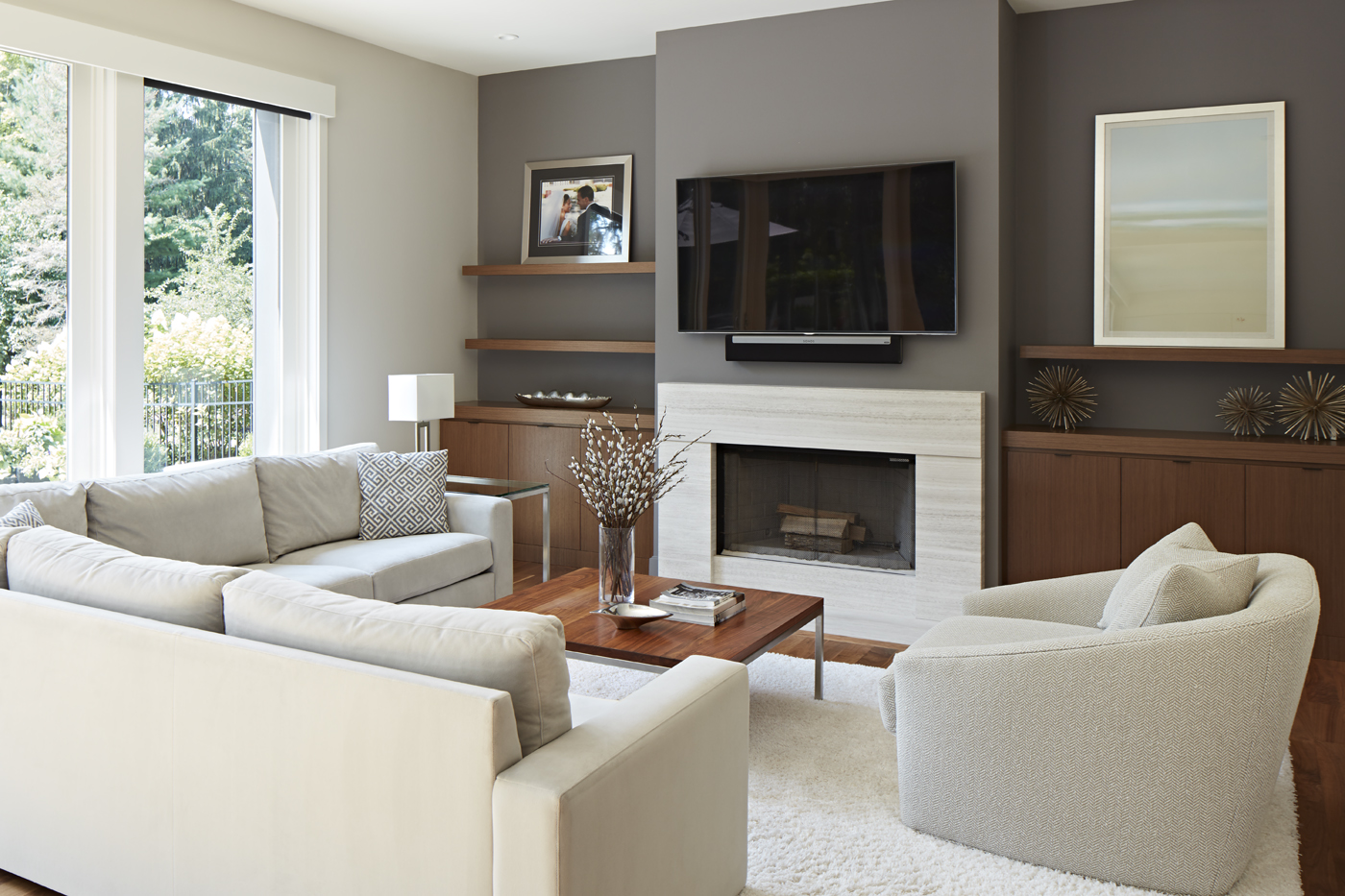 When is rescue versus walking away worth it? Is transformation feasible? What is the difference between fixing and transforming? These questions created our path for finding the creative energy and transformation of a stagnant 80's house sitting on the land rather than engaging it.
The lot had an amazing pool which was visually and experientially blocked by the exterior wall of the home. Two-story vertical windows dated the home and cut off the connection to the exterior. The home had plenty of square footage but lacked flow – living one separated room to the next.
We found the transformational approach to be cost feasible, allowing us to re-write the story of this client's home. Using the same square footage of window space, we re-distributed the openings, creating visual impact and much-needed connection to the land. Removing non-structural walls create a flow well suited to the family's modern life. Outdoor spaces were simplified and designed to be landscape pieces with cleaner lines and materials that complement the architecture. Modern interior selections lifted the heaviness of the 80s style freeing the family to live and express who they are.