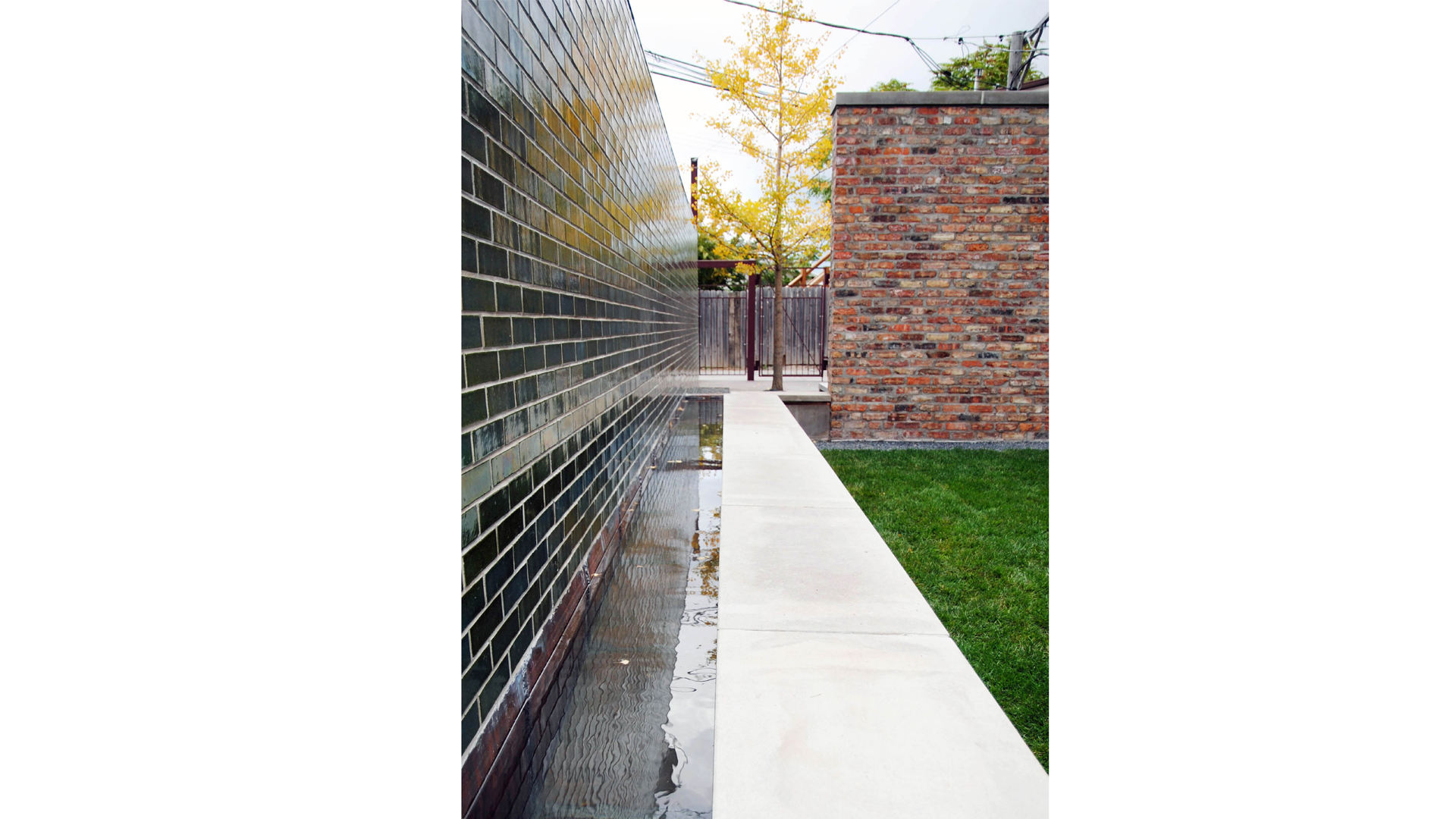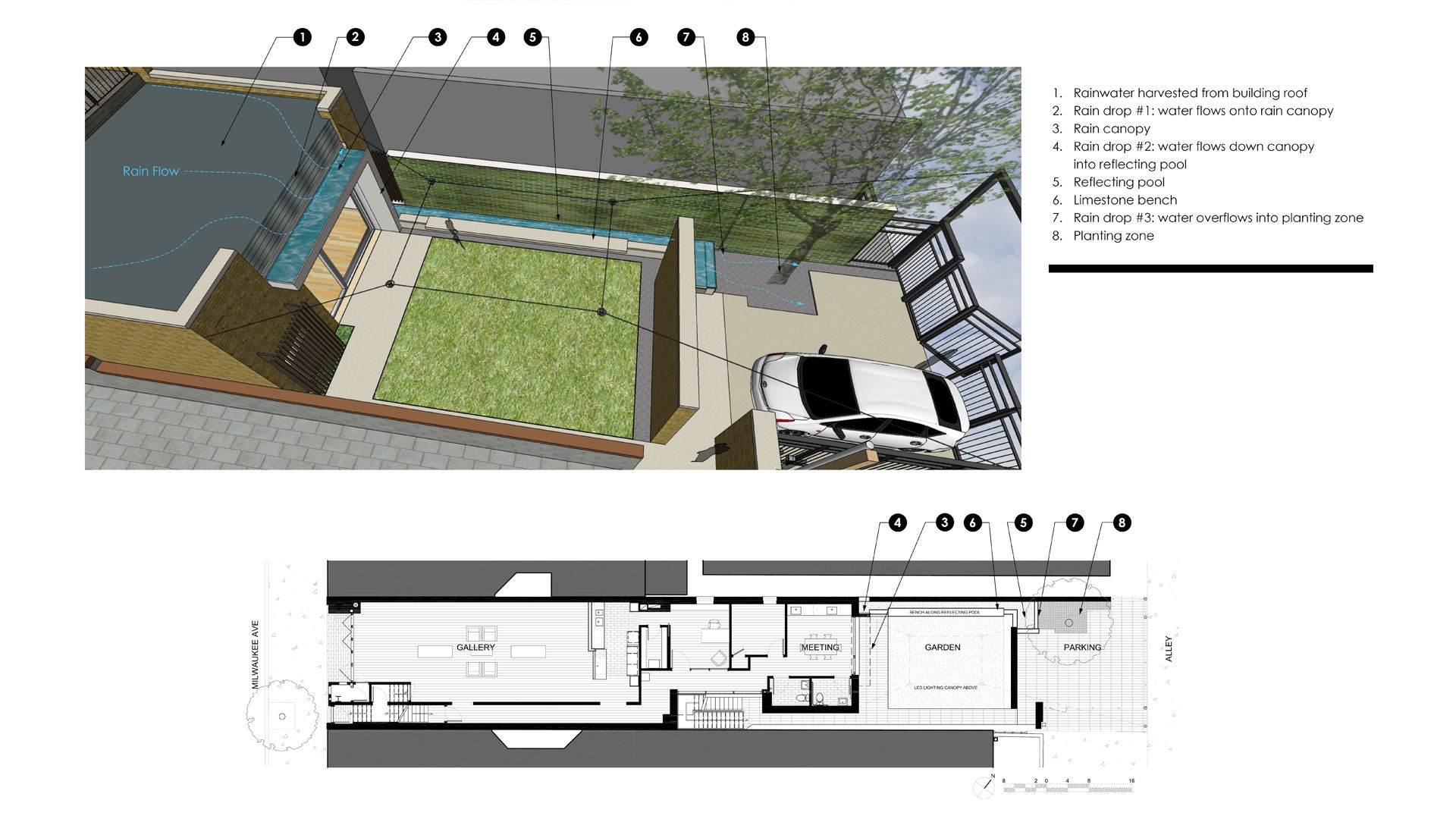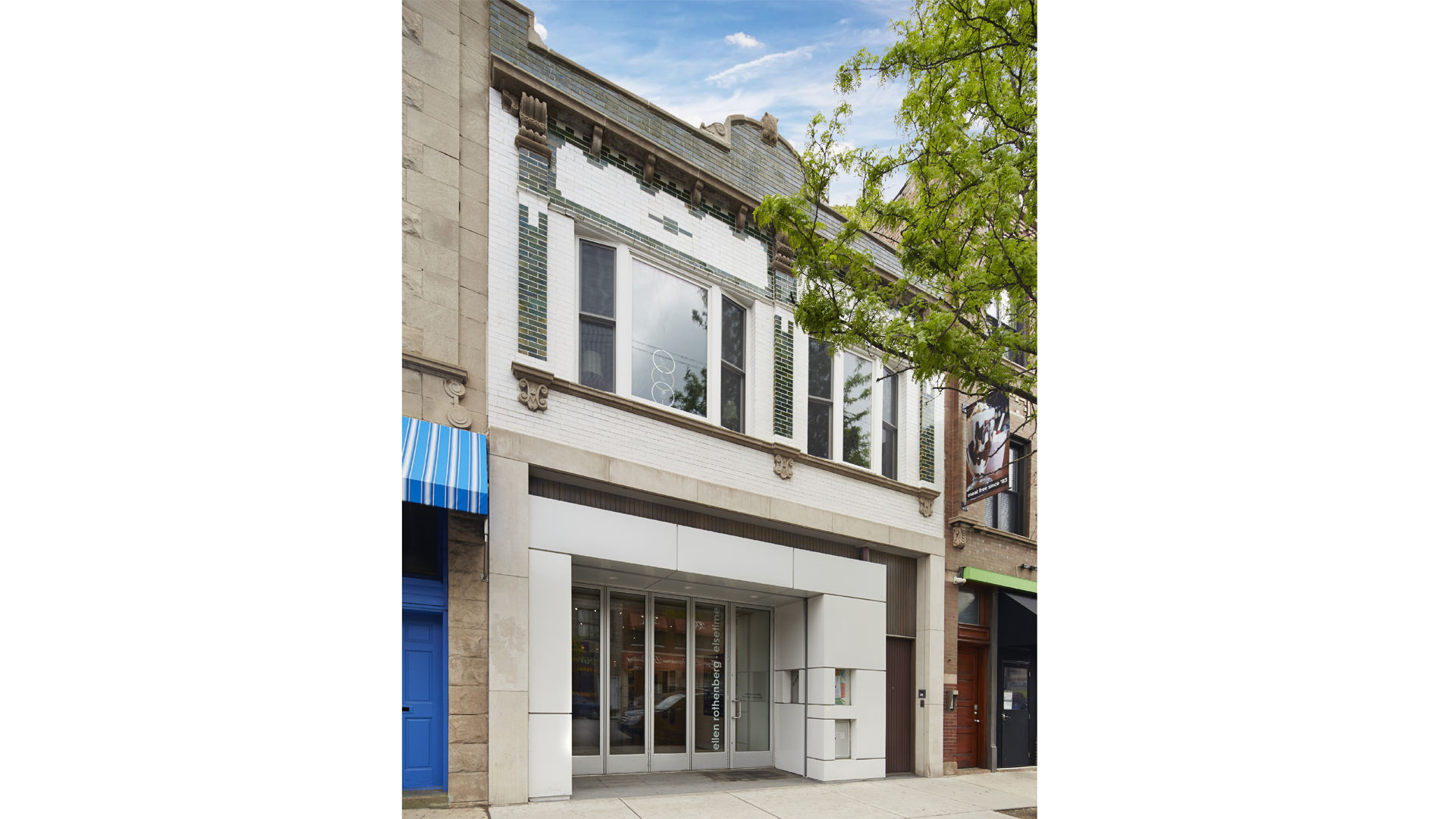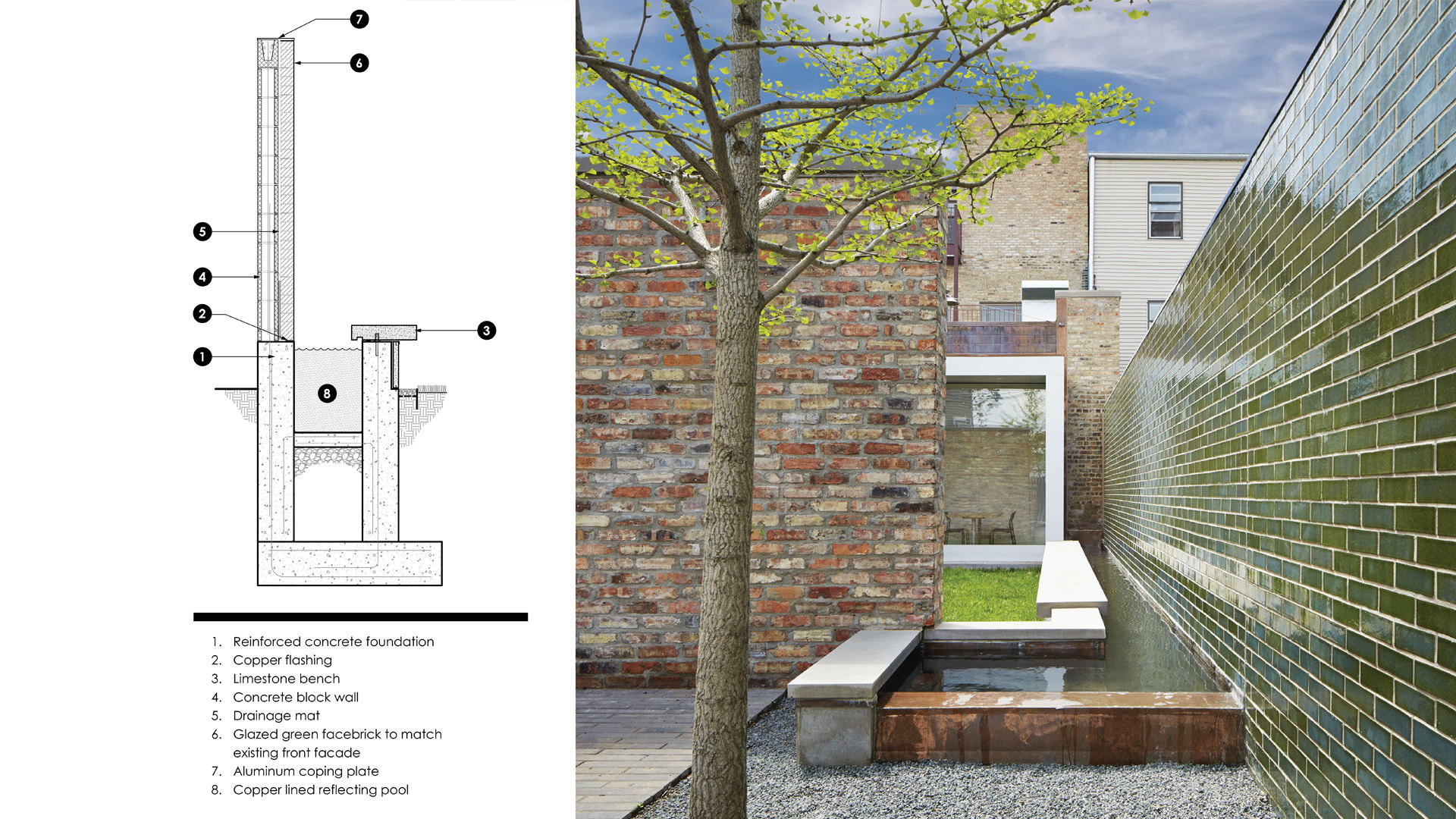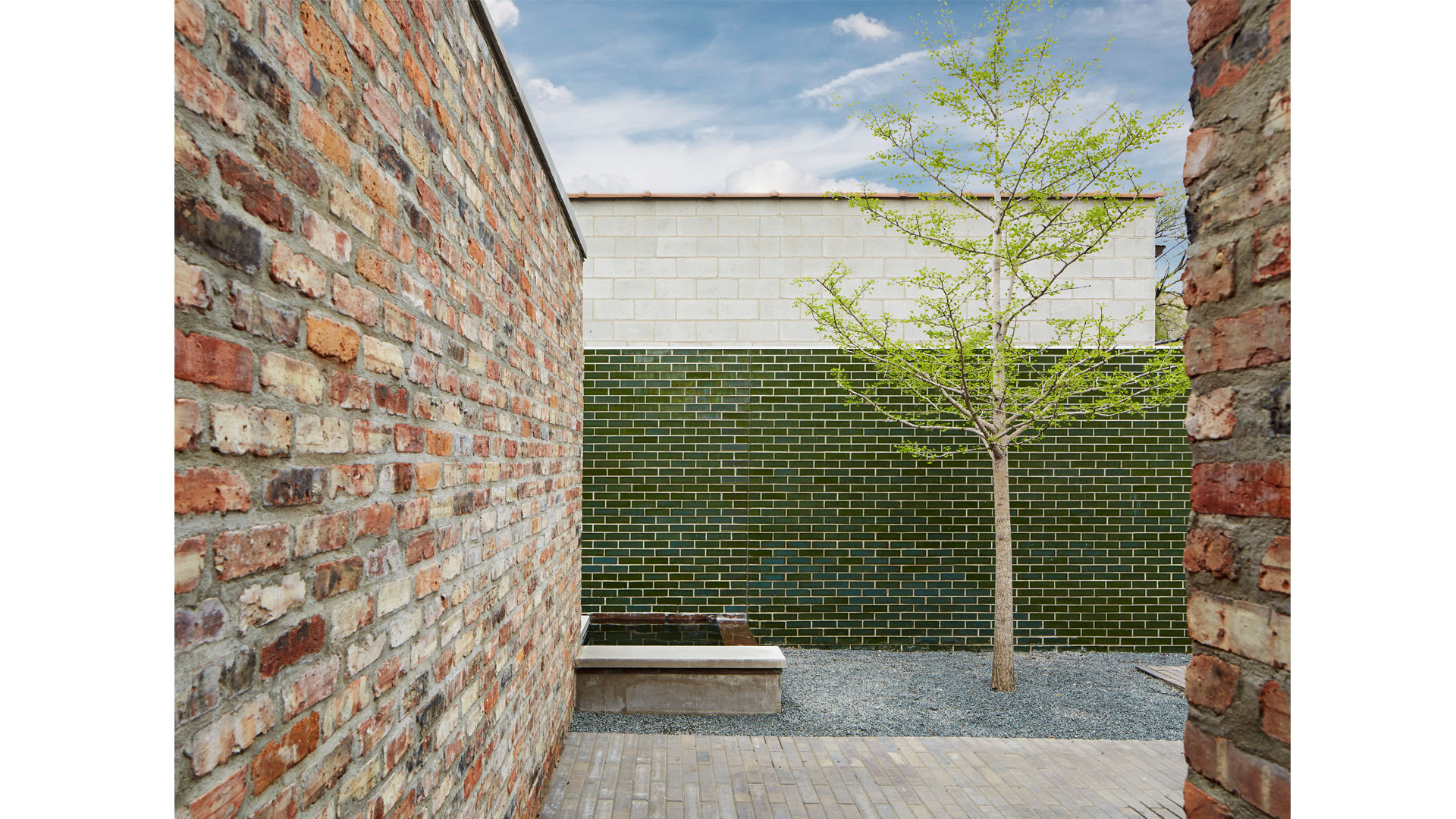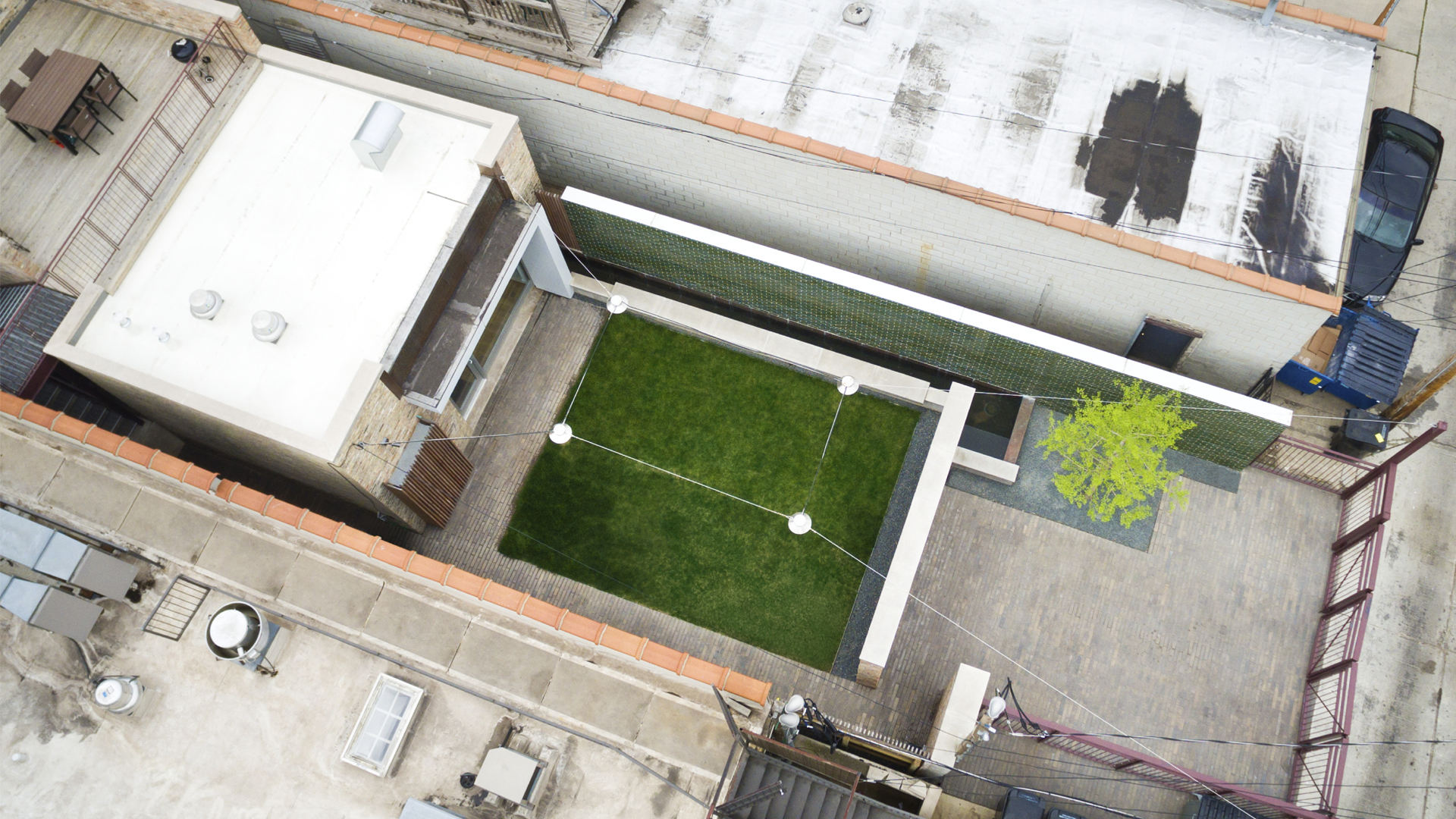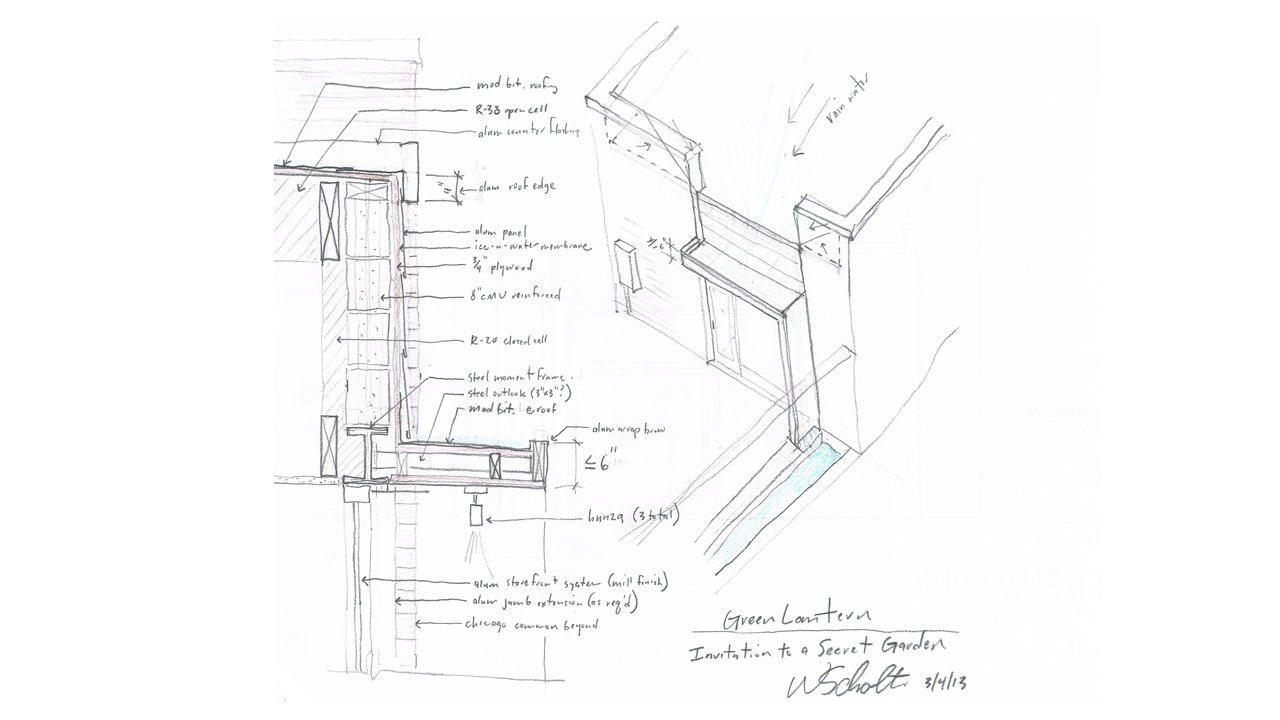 ←

Back to All Projects
Chicago Garden Renovation
Location: Chicago, Illinois
Project Type: Commercial
Completion: 2014
A Quiet Garden Oasis
Site: On a busy stretch of Milwaukee Avenue in Logan Square, we designed a multi-use building with an art gallery on the first floor and live-work artist residences/studios above. In the rear yard, next to a gritty alley, the owner desired an outdoor garden to extend the gallery and inspire resident artists.
Problem: A quiet garden oasis adjacent to a gritty urban alley.
Detail Solution: We used rainwater. Rather than diverting roof rainwater to the sewer, we designed a series of roofs, overhangs, and copper-clad walls or 'raindrops' to bring rainwater into a reflection pool within the garden. Upon entrance to the garden you are in a different world: you see sun sparkle off the water onto a green glazed brick wall, you're invited to sit on a limestone bench next to the pool where you hear the sound of recirculating water gurgling away the alley noise. Staggered Chicago Common brick walls form the east edge and screen view of the alley.
Rainwater overflows the pool at the east edge to the foot of a Gingko tree. This 'tree of life' stands between garden and alley, at the end of our rainwater journey, demonstrating hope for man and earth.