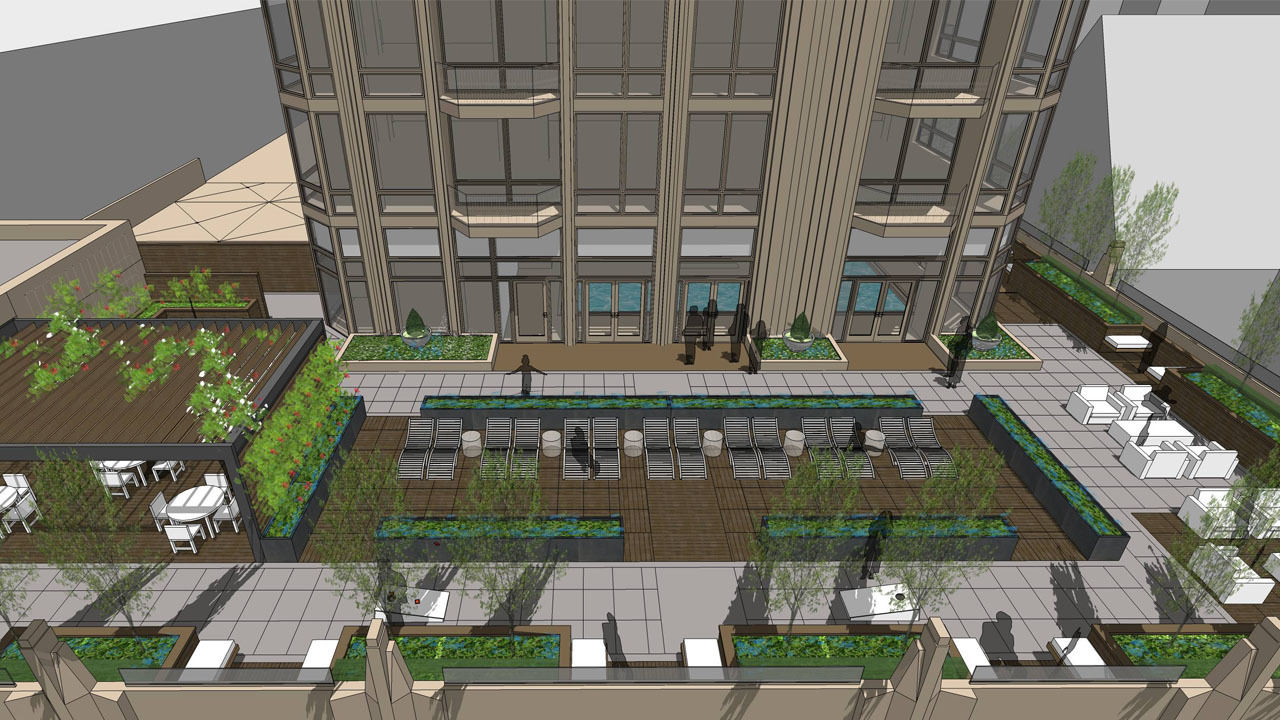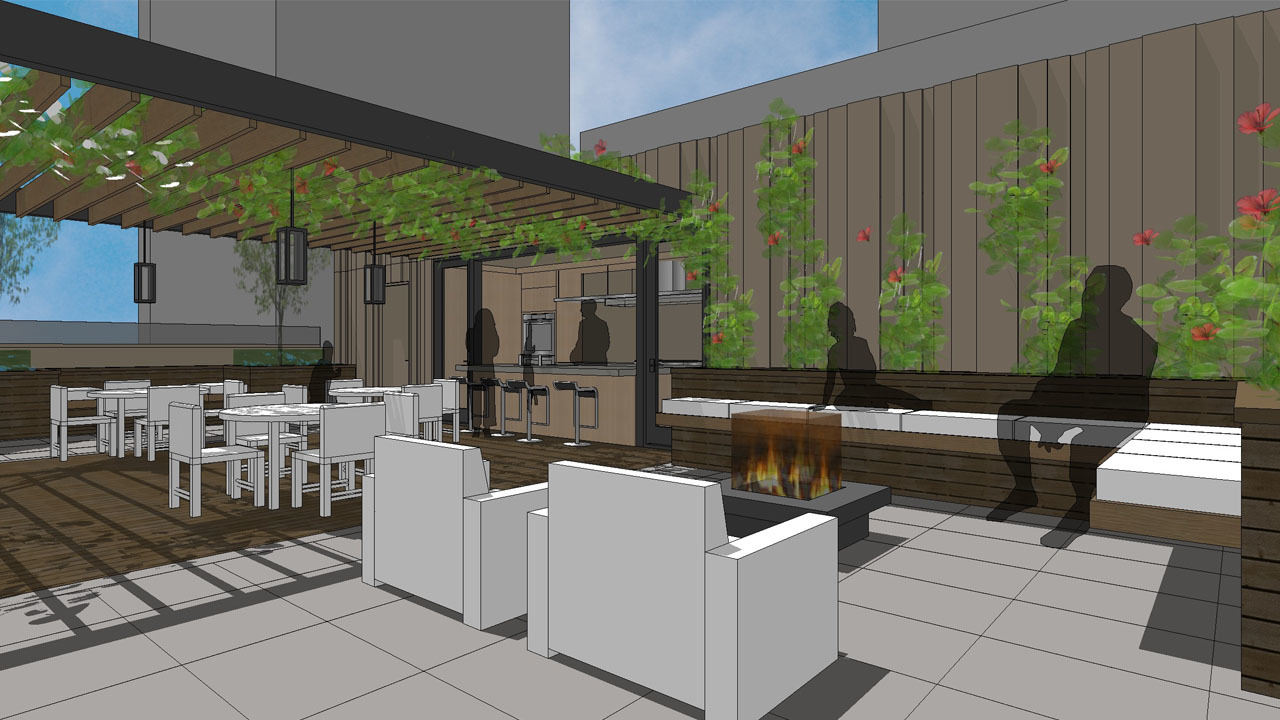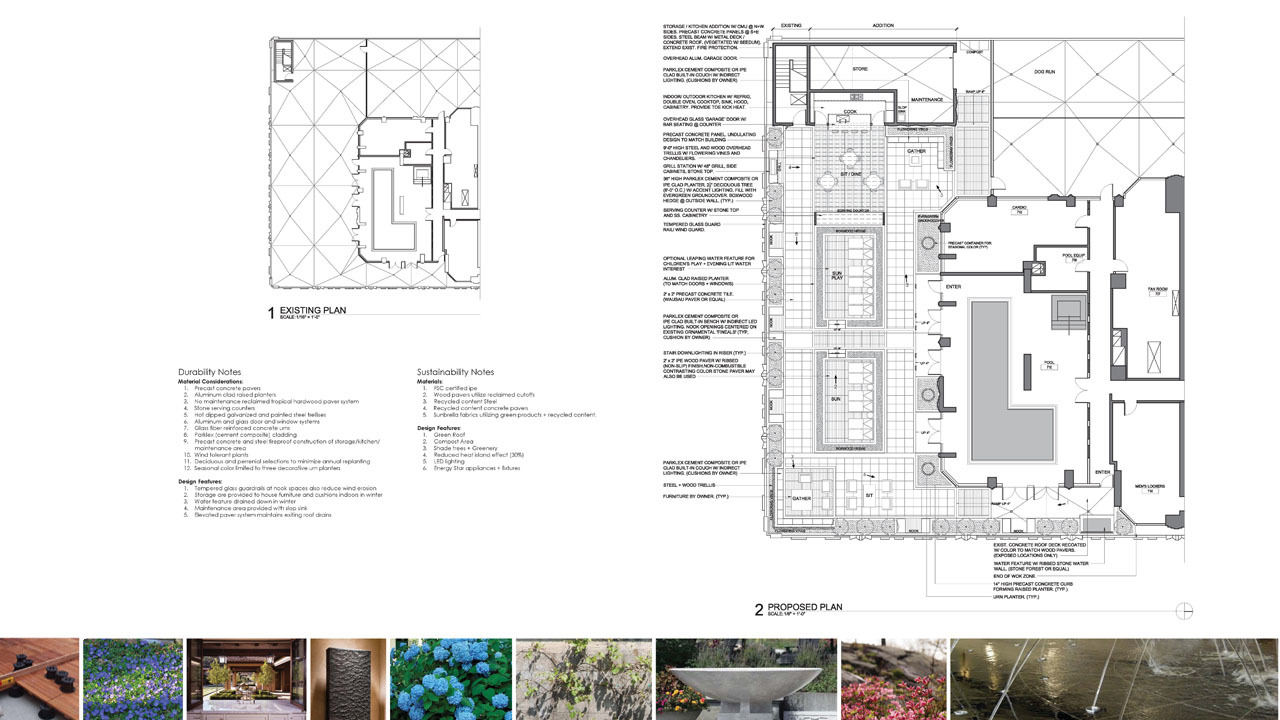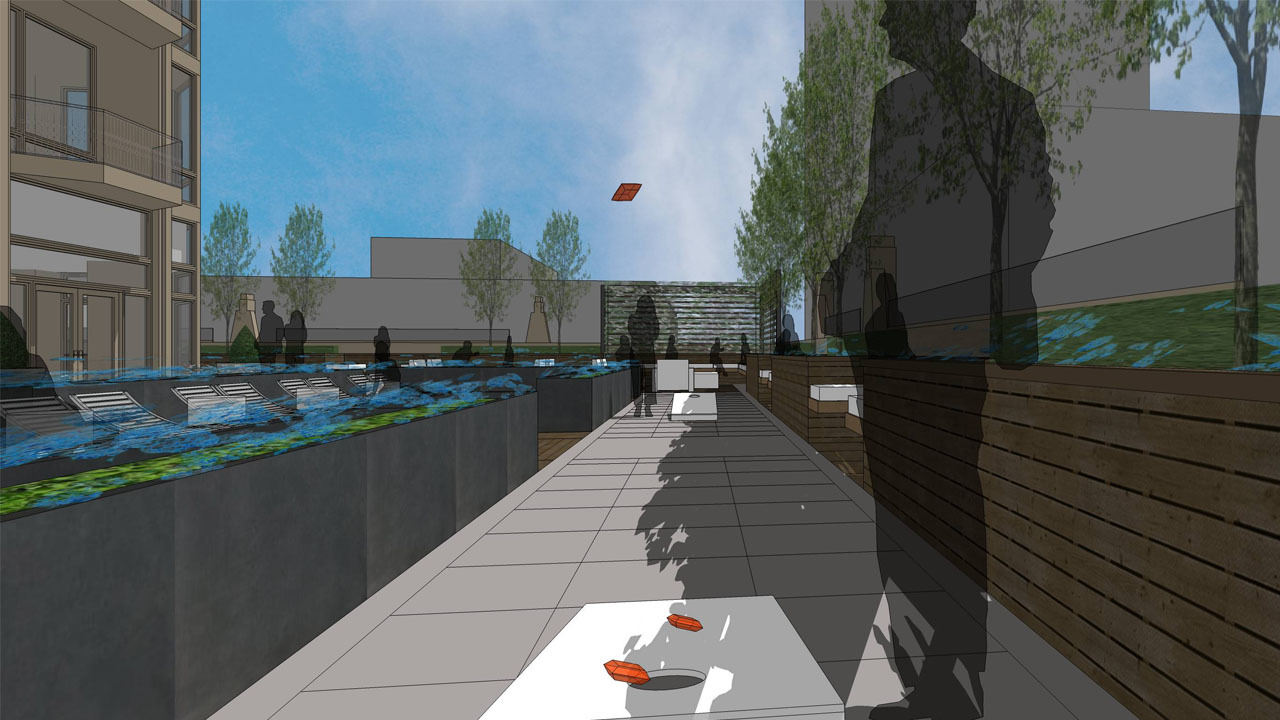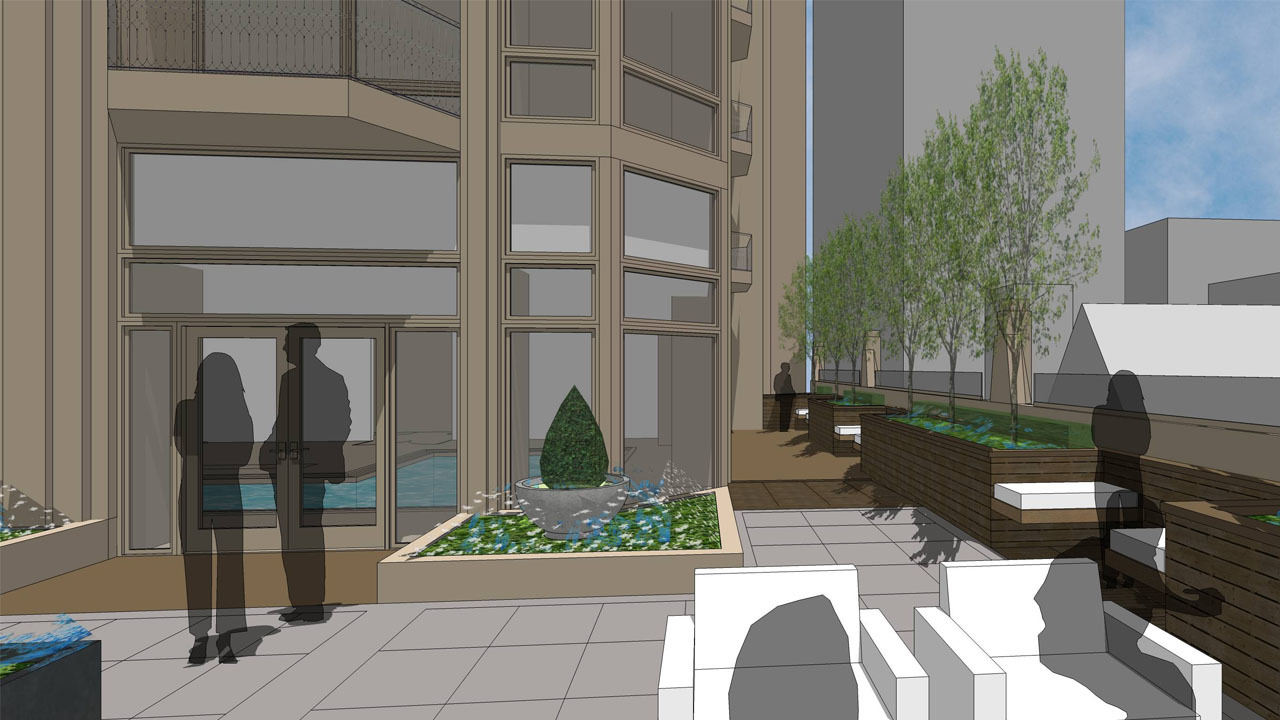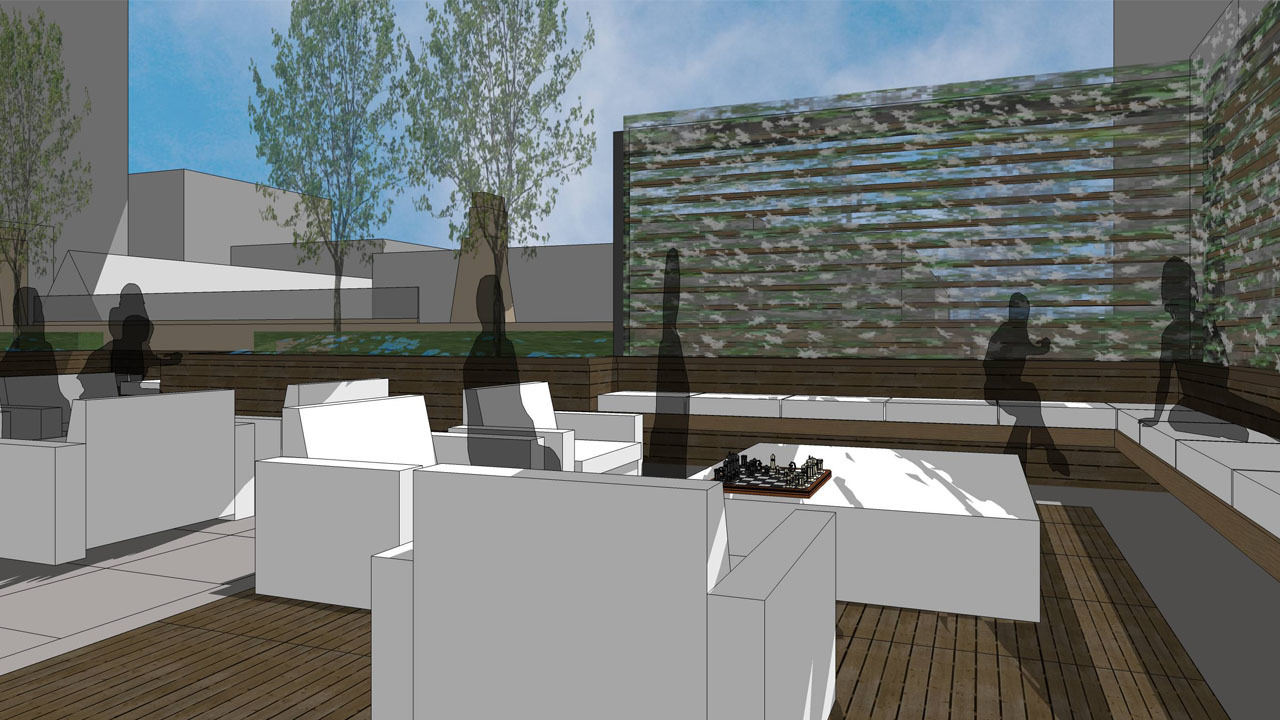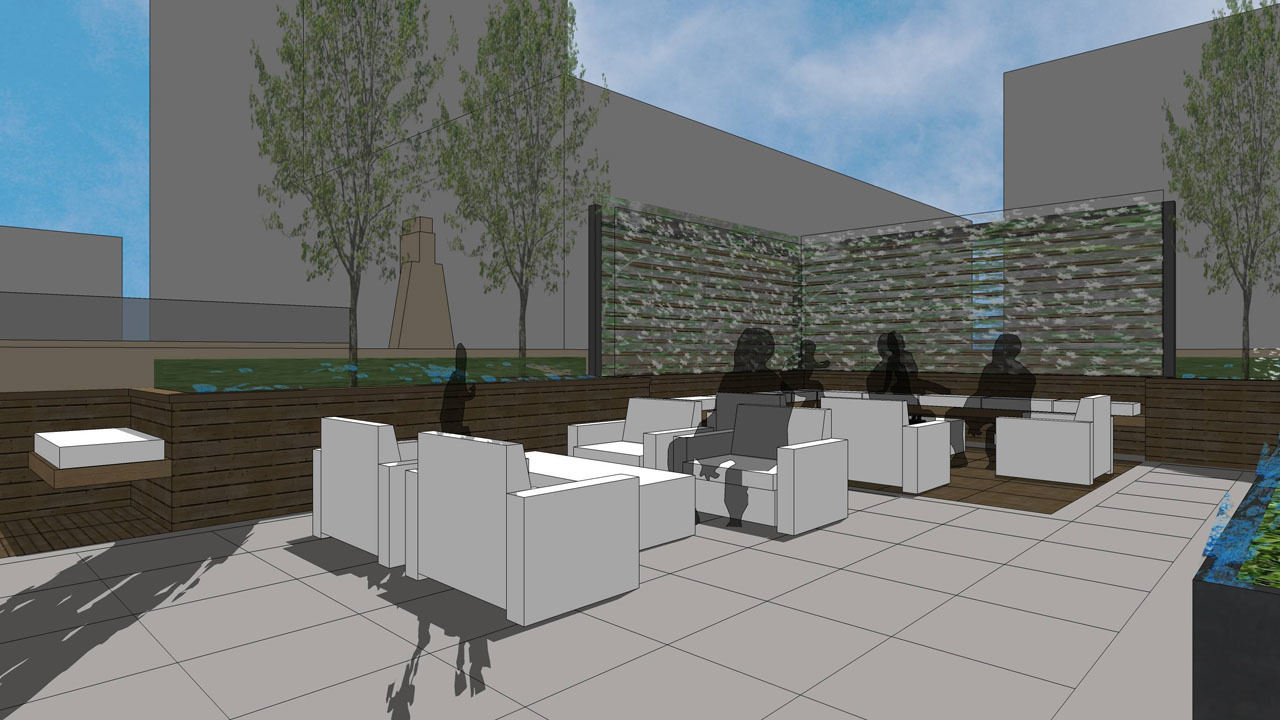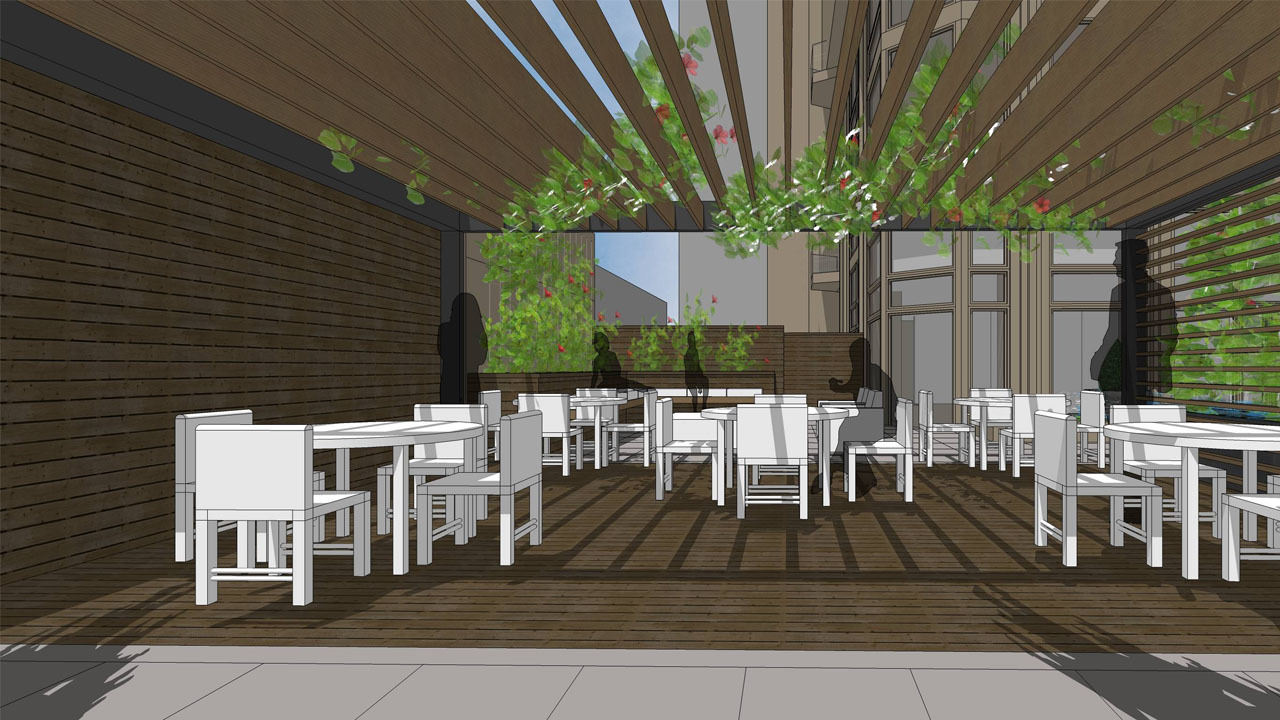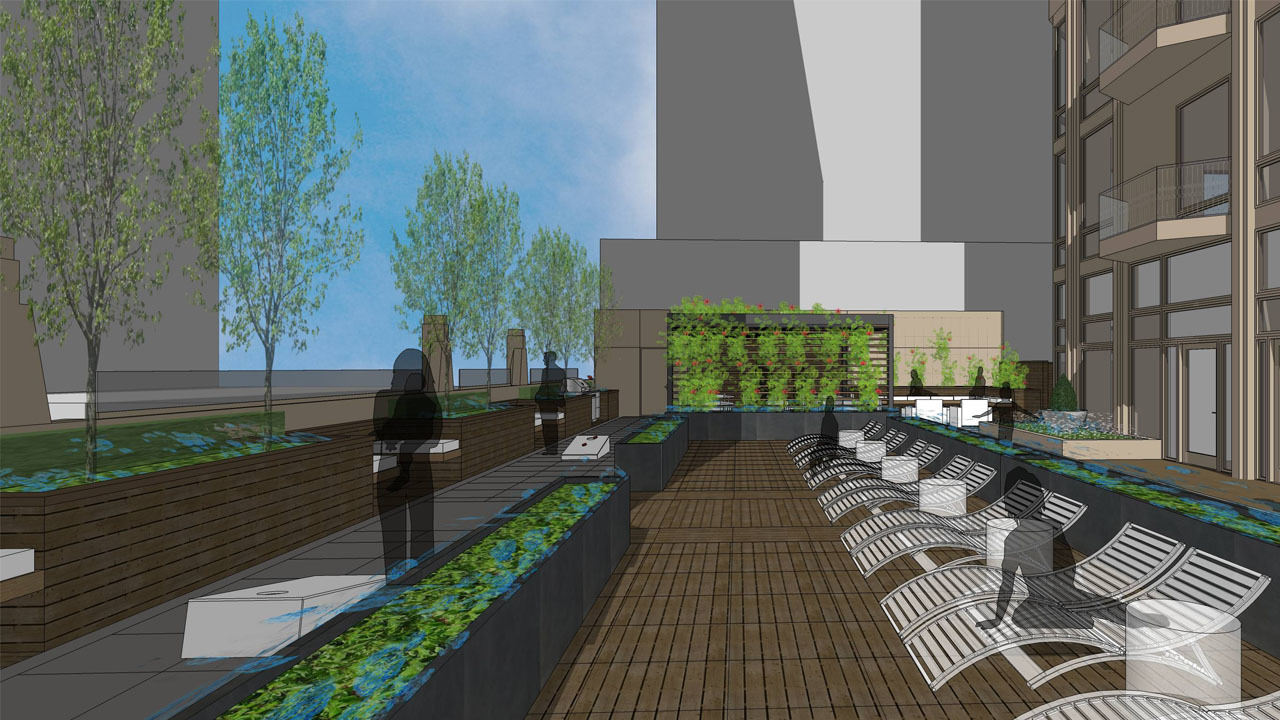 ←

Back to All Projects
Life Above
Location: Chicago, Illinois
Project Type: Multi-Family
Completion: Conceptual Design
Beautiful Outdoor Area for Your Chicago Home
Bright sun and comfortable temperatures invite her outside. She grabs a good book and heads to the 7th floor terrace. Entering through the east door she encounters the sound and sparkle of light from the water feature. A row of trees shades a gathering place with comfortable furniture and a trellis with flowering ivy. Stone pavers delineate her path past small nooks, couched between raised planters and centered on the building's decorative finials. The perfect place presents itself and she sits down. Tempered glass panels form protection from both height and wind. Her mind is stilled by the fragrant greenery nearby. In her refuge she reads and glances outward to a mosaic of seating areas, warm materials, color, activity and life.
A swimmer towels dry. Air from a vent brings chill to his wet skin and he seeks an outside lounge chair set in full sun. He exits the pool to the terrace, passing a sculptural urn with seasonal color and flora. The terrace floor transitions from stone to wood and he ascends the stairway to the secluded sun deck. He relaxes in the chair, protected by the raised boxwood hedge surround. Within this chrysalis of greenery, the bright sun pushes his eyelids closed. He rests.
They anticipate the evening... A few years ago this couple moved from the suburbs to high rise living and thought their days of hosting an outdoor dinner party were over. Yet, as the sun sets and lights begin to glow they smile and warmly greet friends and family to the outdoor dining pavilion that forms the western edge of the roof terrace. Guests gather to dine under a trellis of wood, steel, with a lavender wisteria and chandeliered ceiling. Food is prepared in a kitchen located behind undulating walls-taking cues from the tower façade. The kitchen roll-up door is raised for the evening to ease preparation and interaction with guests. As the night brings chill, stories are told and retold around the warm glow of the fire-pit. Laughter, music and the aroma of grilled food ascend as offerings to this perfect night.