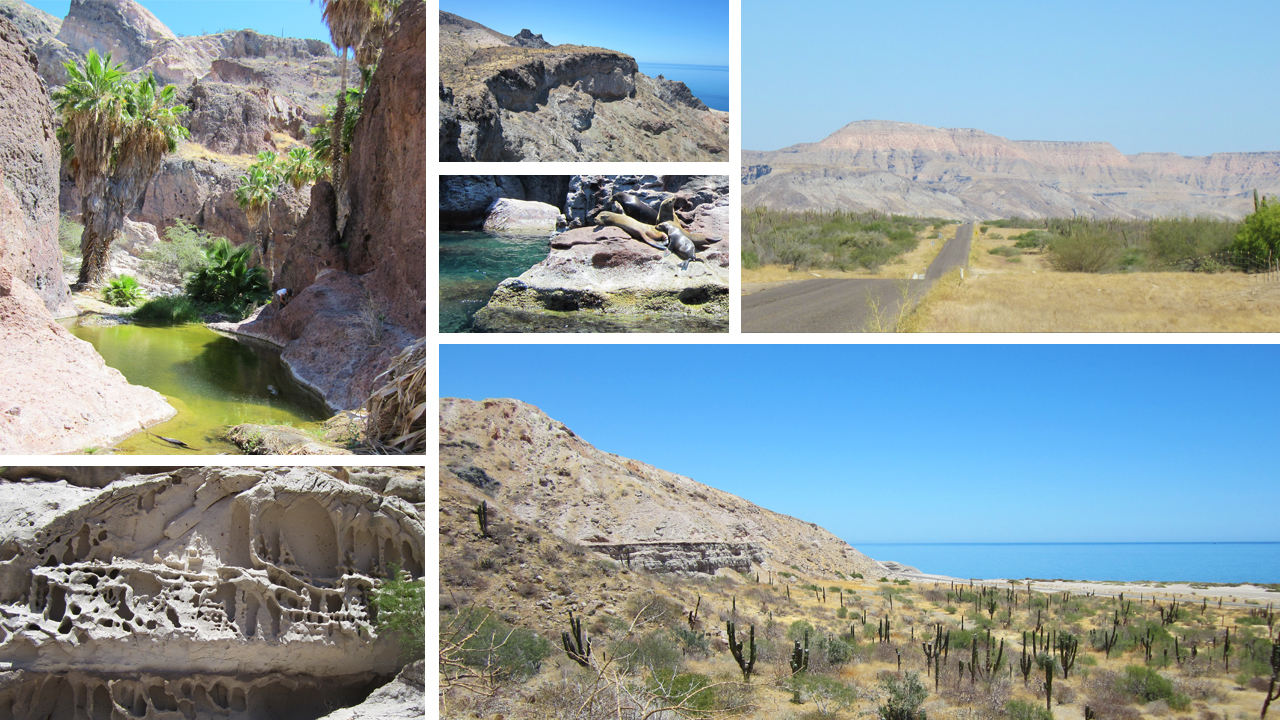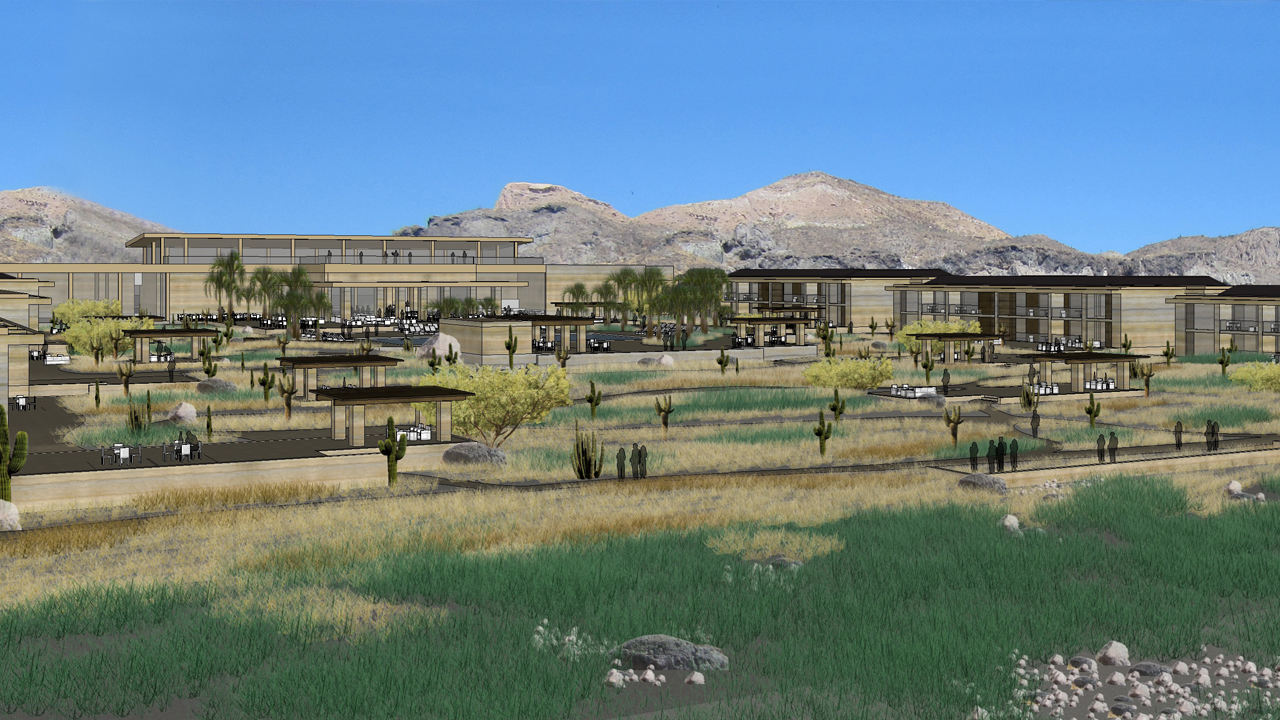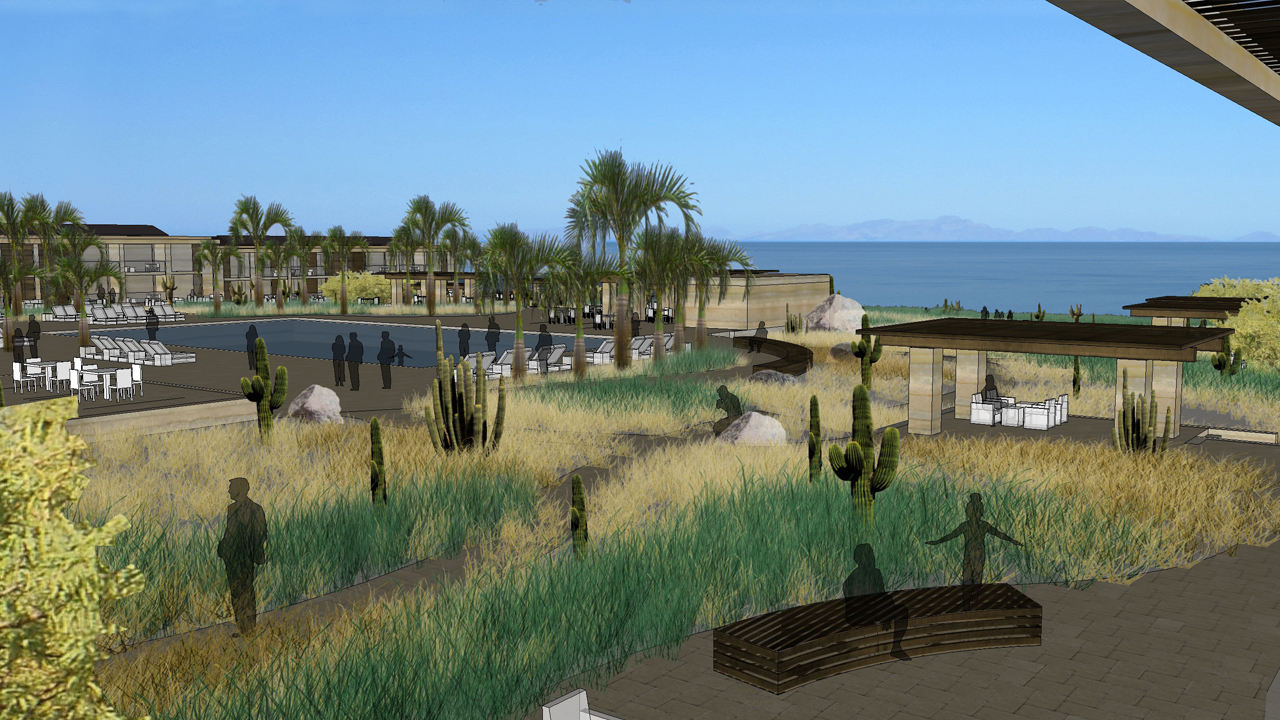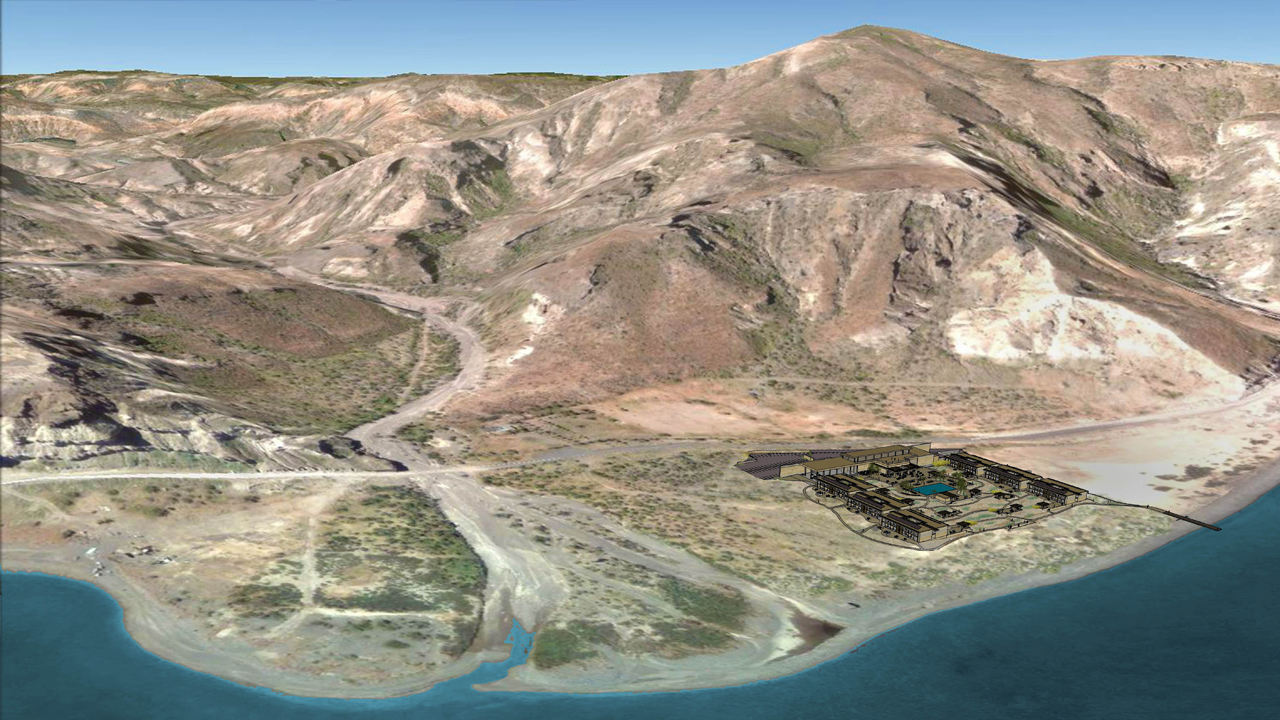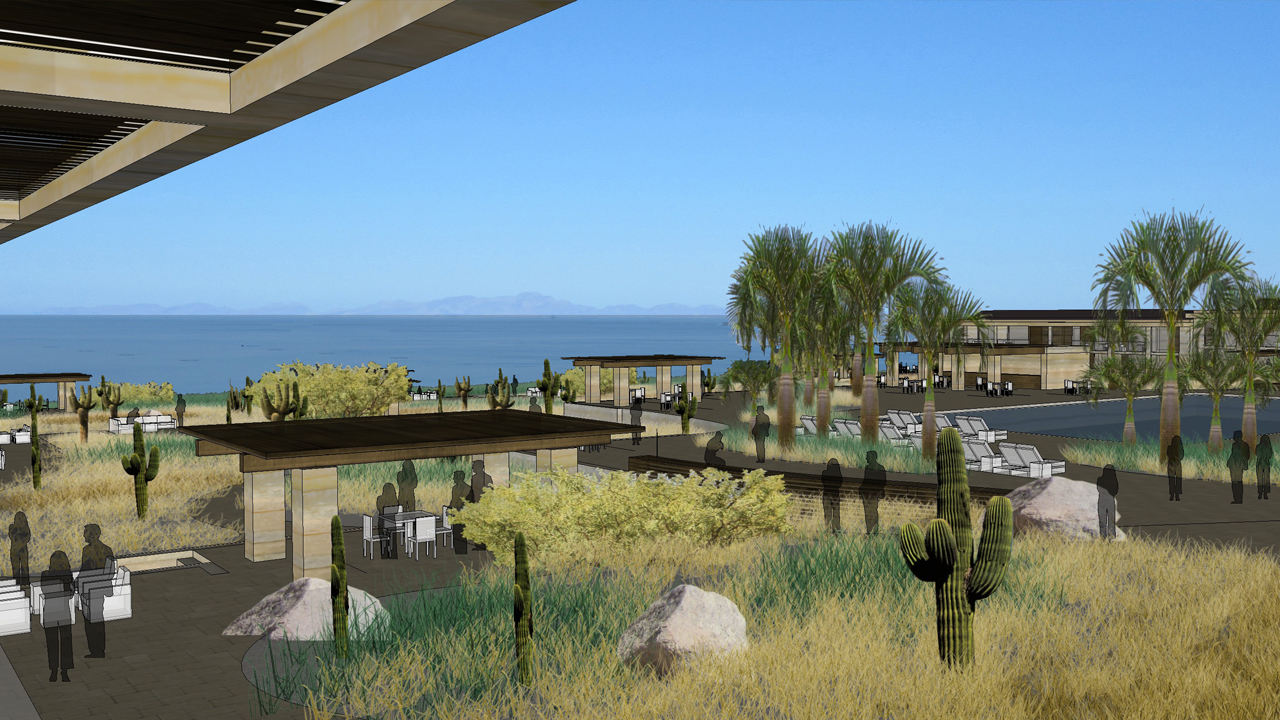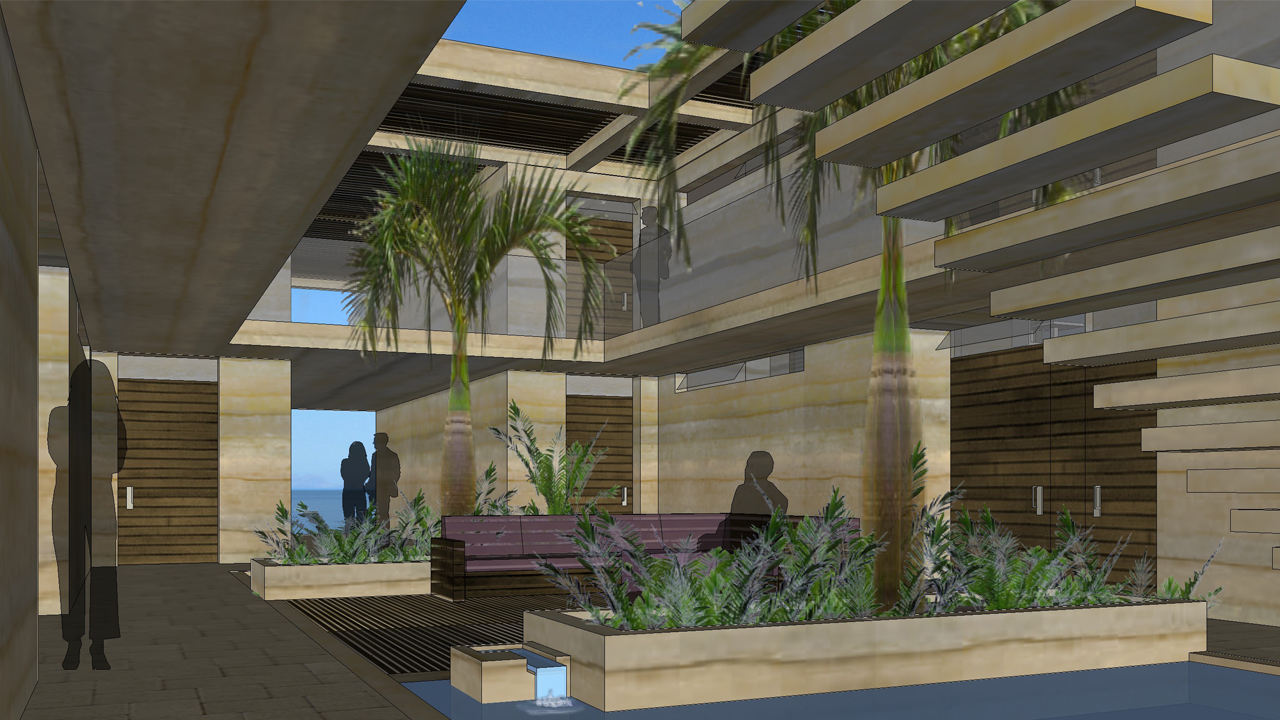 Gorgeous Desert Landscapes in Southern California
Located near the Southern tip of Baja California in Mexico, this site is a sensitive coastal desert ecosystem. It is nestled between the Sierra De La Giganta Mountains and the Sea of Cortez - referred to by Jacques Cousteau as "the world's aquarium".
The tourism industry has a history of causing damage to these beautiful but sensitive destinations as they are developed. But we strived to forge a new path, a path of eco-tourism, where the buildings integrate with the landscape. The natural ecosystem runs right up to and even within the resort, existing symbiotically, as an off the grid building, drawing all of its energy from on-site renewable sources.
The Camaron Beach facility we designed immerses visitors in the coastal desert ecosystem - pristine views, hiking, wildlife viewing, classes, and some of the best scuba in the world.
Of the 90 acre site, 6 acres become the building campus. We deployed a series of villas to form a desert court, inviting the desert ecosystem deep into the center of the site. Each villa features a sustainable site response by creating microclimates of shade, evaporative cooling, rooms with cross-ventilation, and ample roof area for solar power generation. The villa construction strategy allows phasing the construction of buildings over time, and significant use of on-site materials in the construction.