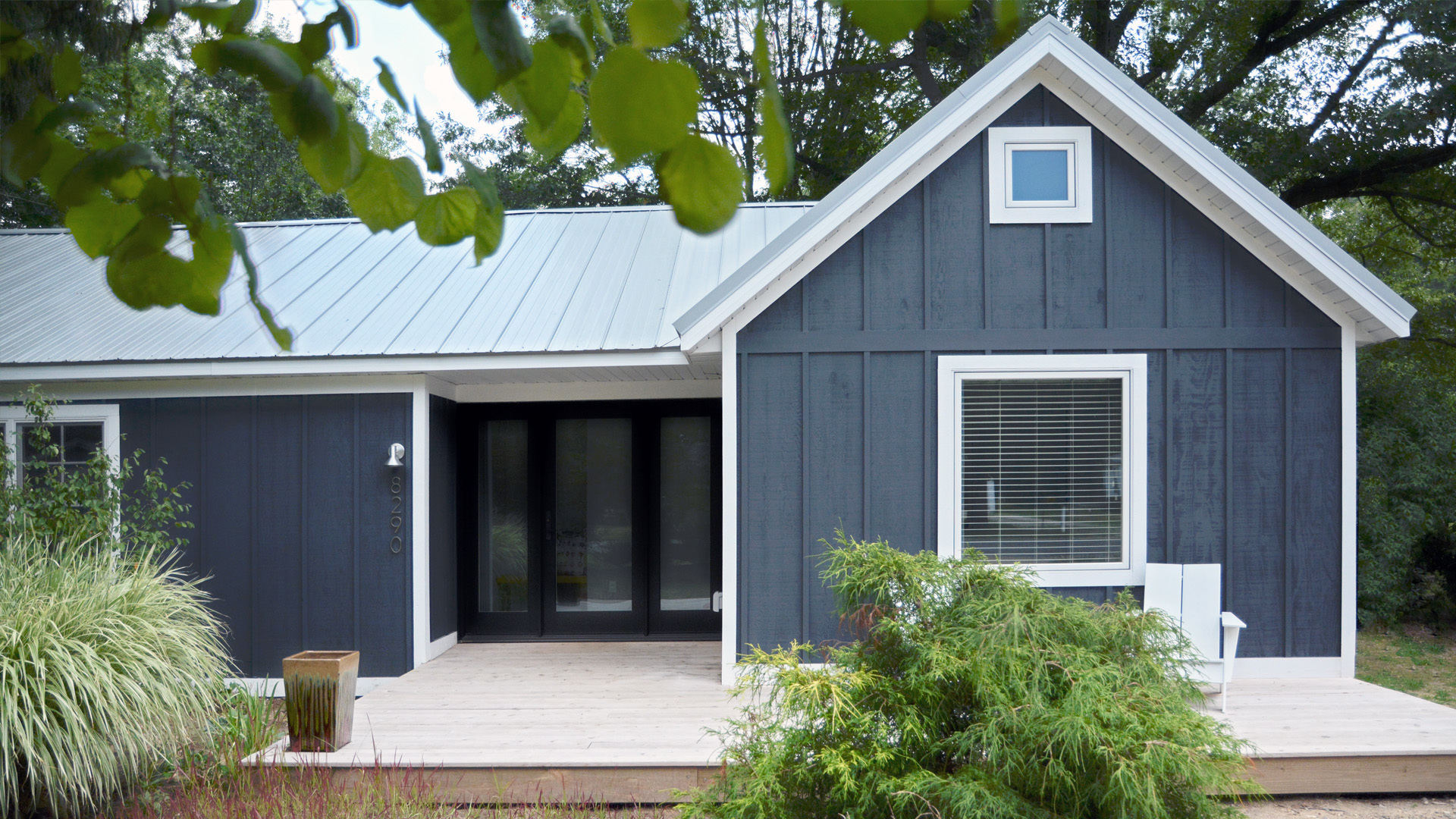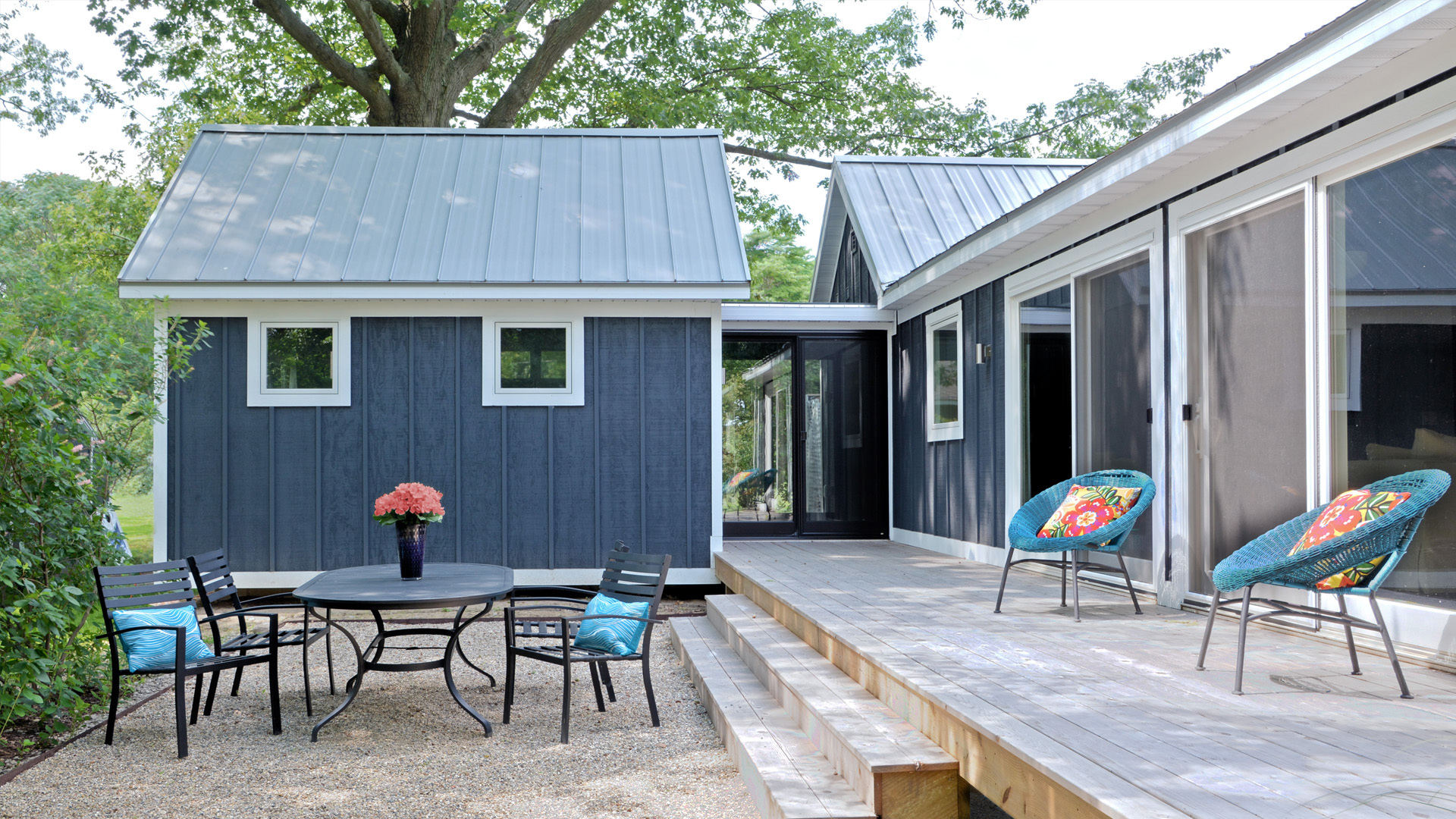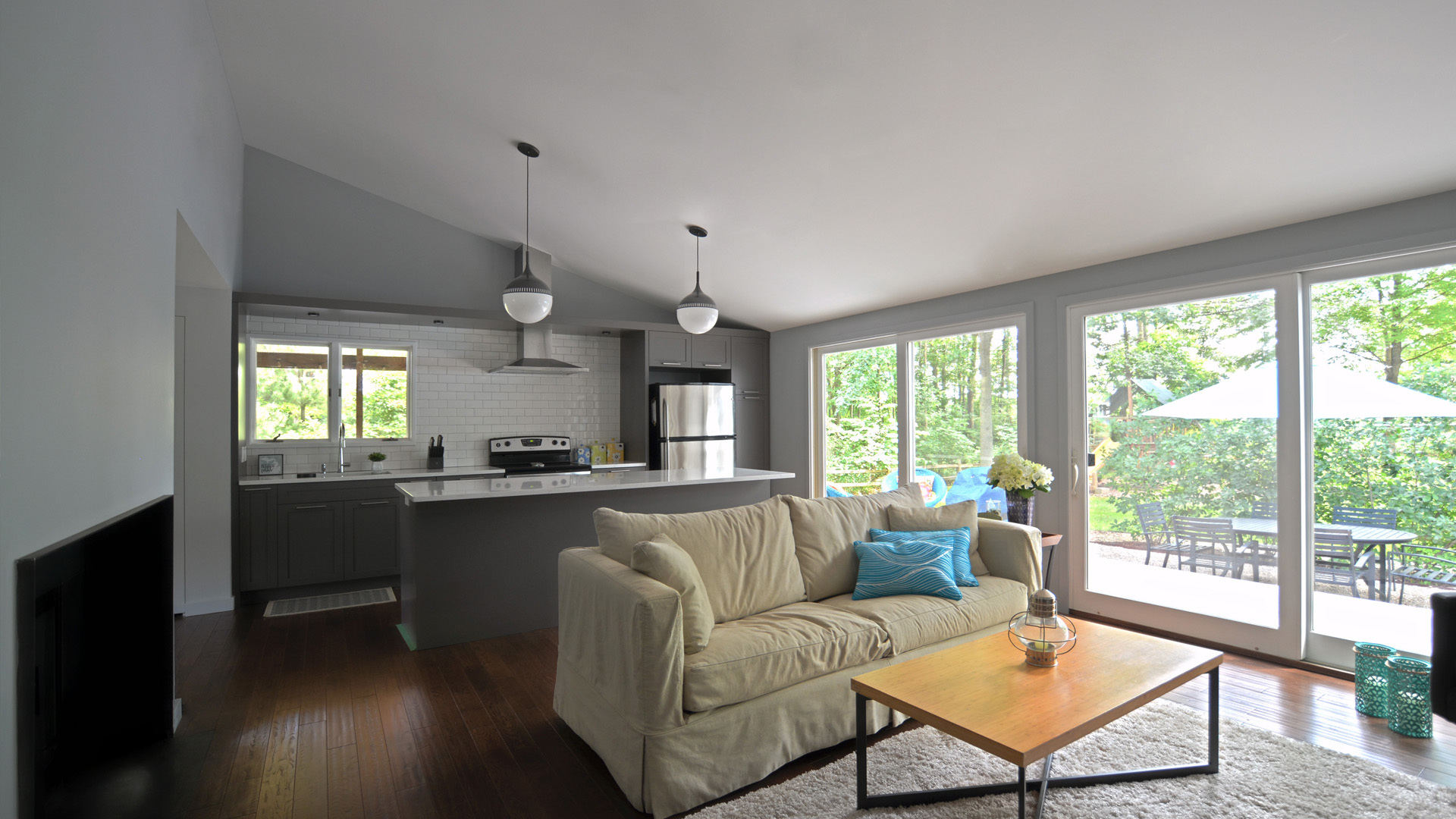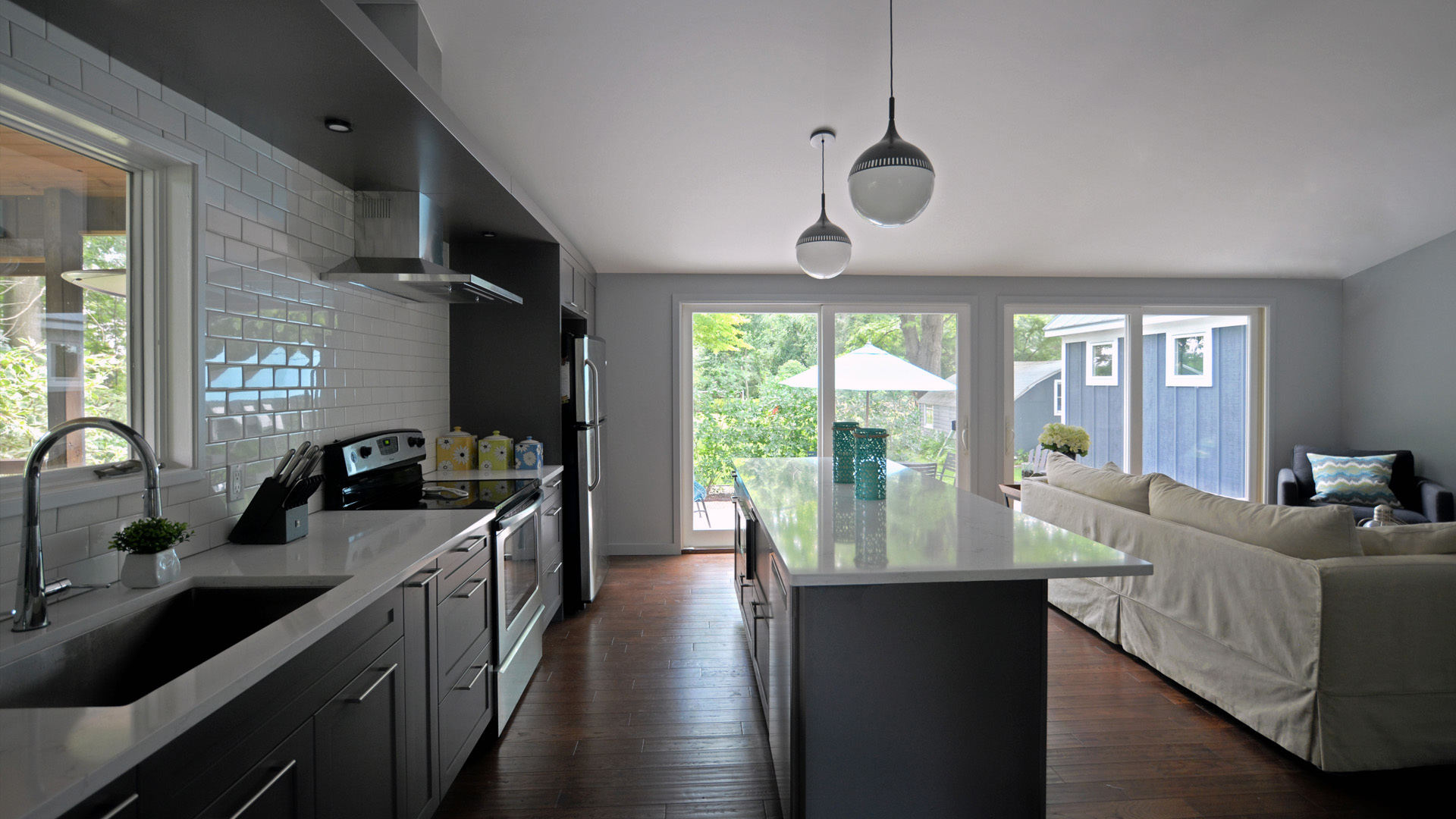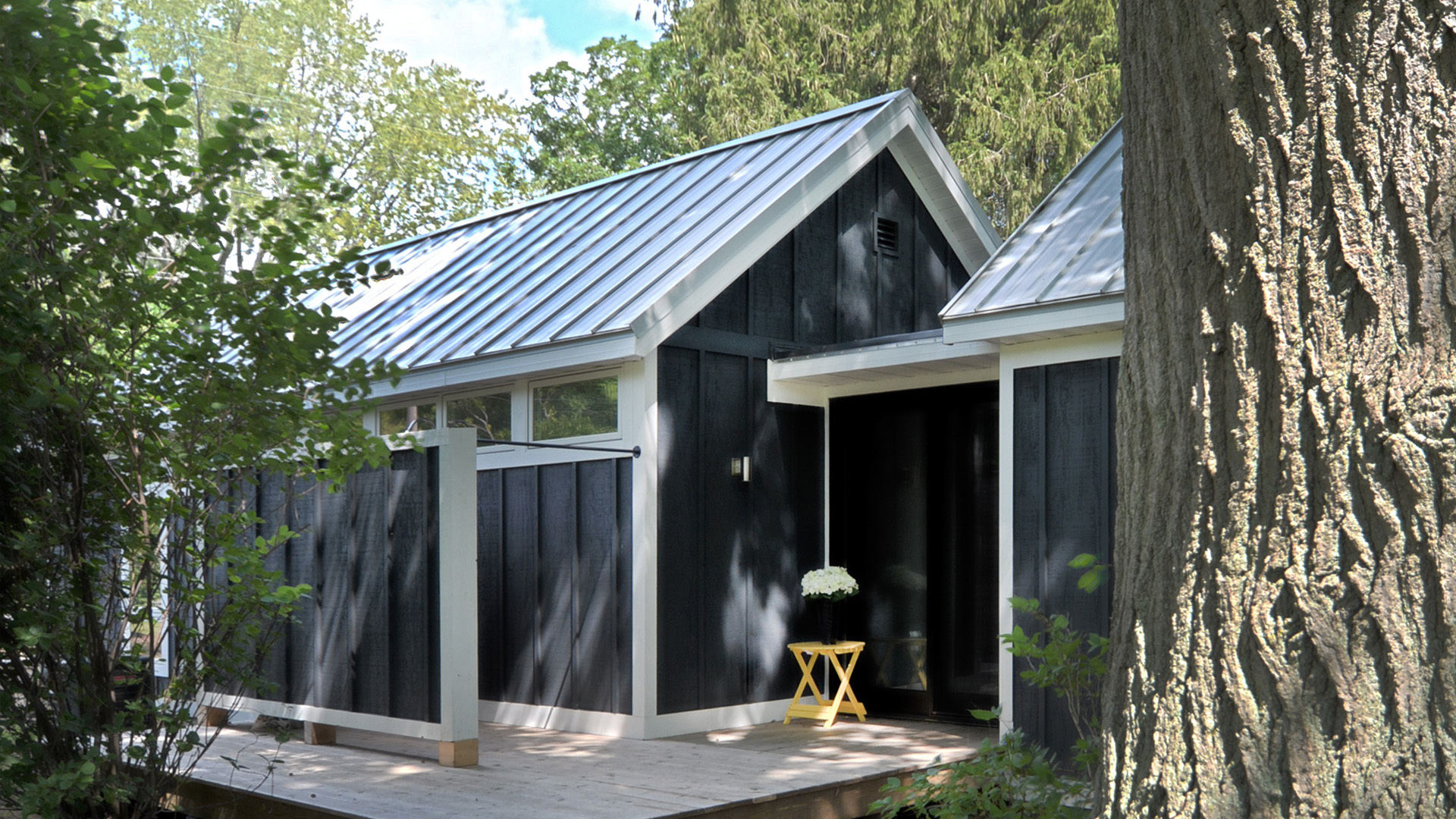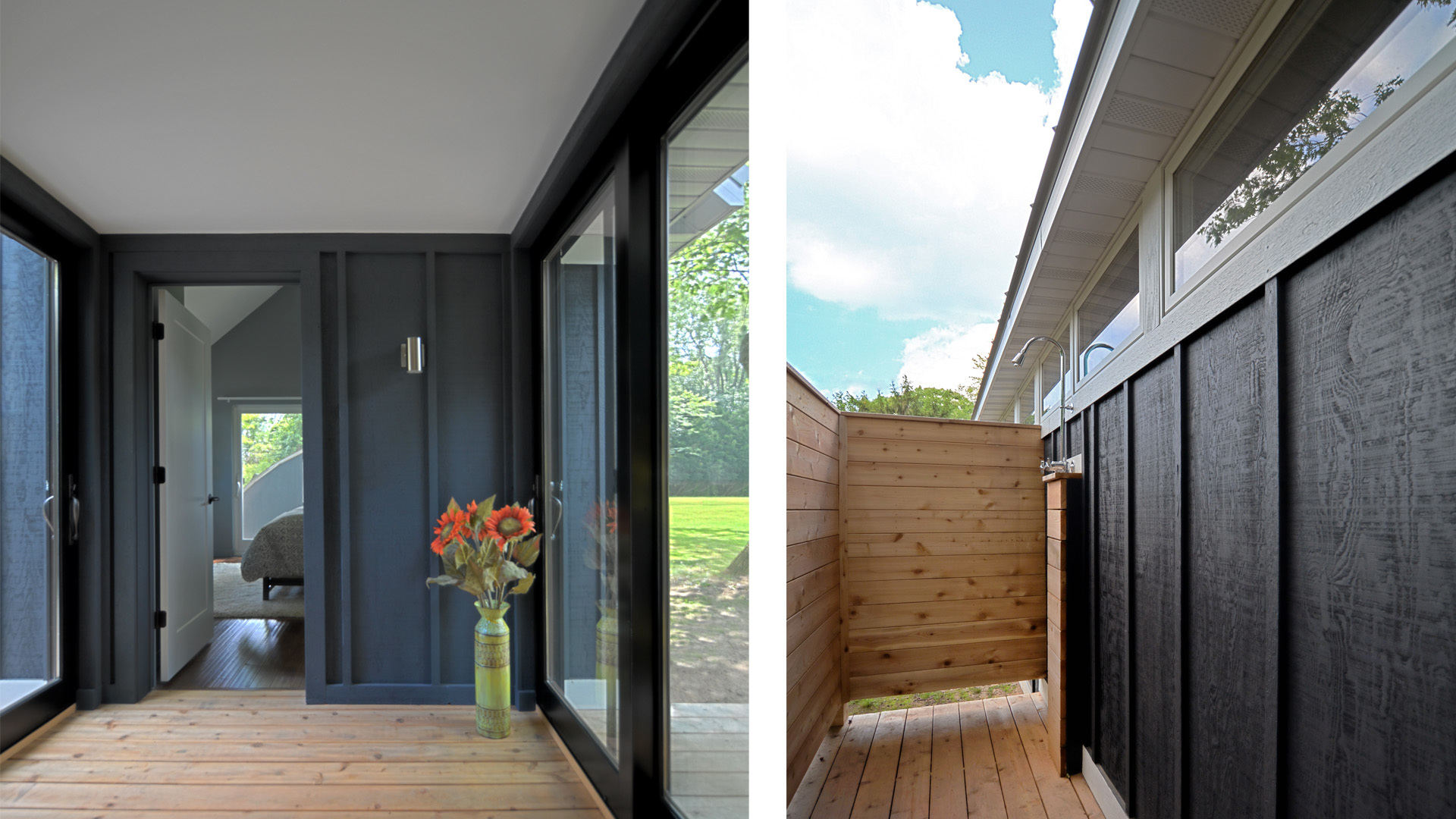 Accessible Additions to this Modern Lakeside Cabin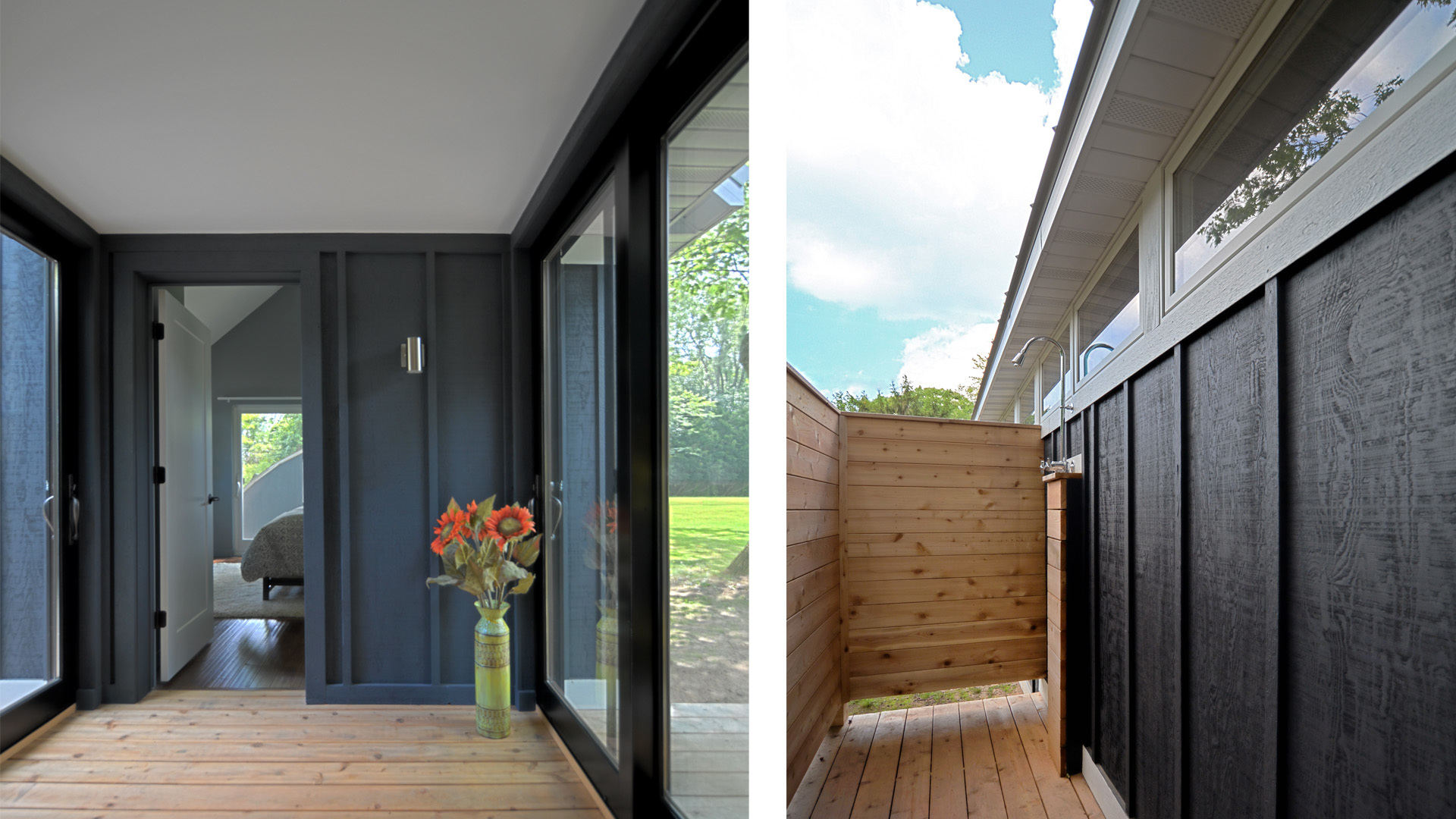 Located along a country road, a half-mile from the clear waters of Lake Michigan, we were hired to re-conceptualize an existing weekend cabin to allow long views of the adjacent farm field and create a separate area for the owners to escape their many visitors and high-school-age children.
The site had tight building setbacks which limited expansion options, and to further our challenge, a 200 year old pin oak tree stood in the available building location.
We designed a bedroom wing addition to the side of the cabin which freed up the existing cabin to become a great room with a wall of glass which looks out to the farm field and accesses a newly-designed pea-gravel outdoor dining room. The additional steps around the existing tree, sitting on a specialized foundation we designed to minimize impact to the tree. The master suite is kept separate with 'the pass' — a low ceiling link back to the main house.
Painted board and batten siding, ribbons of windows, a low one-story metal roof with vaulted ceiling and no-nonsense detailing fits this modern cabin to the Michigan country-side.
A great place to vacation. The perfect place to retire someday.