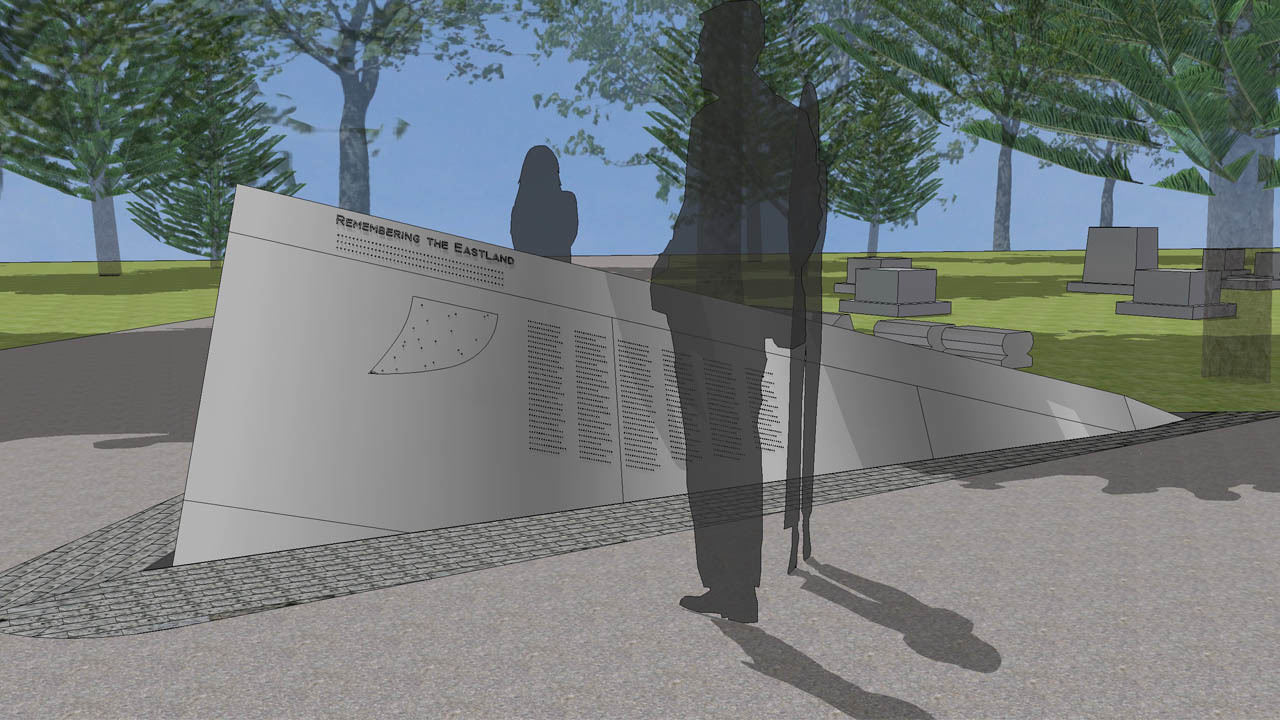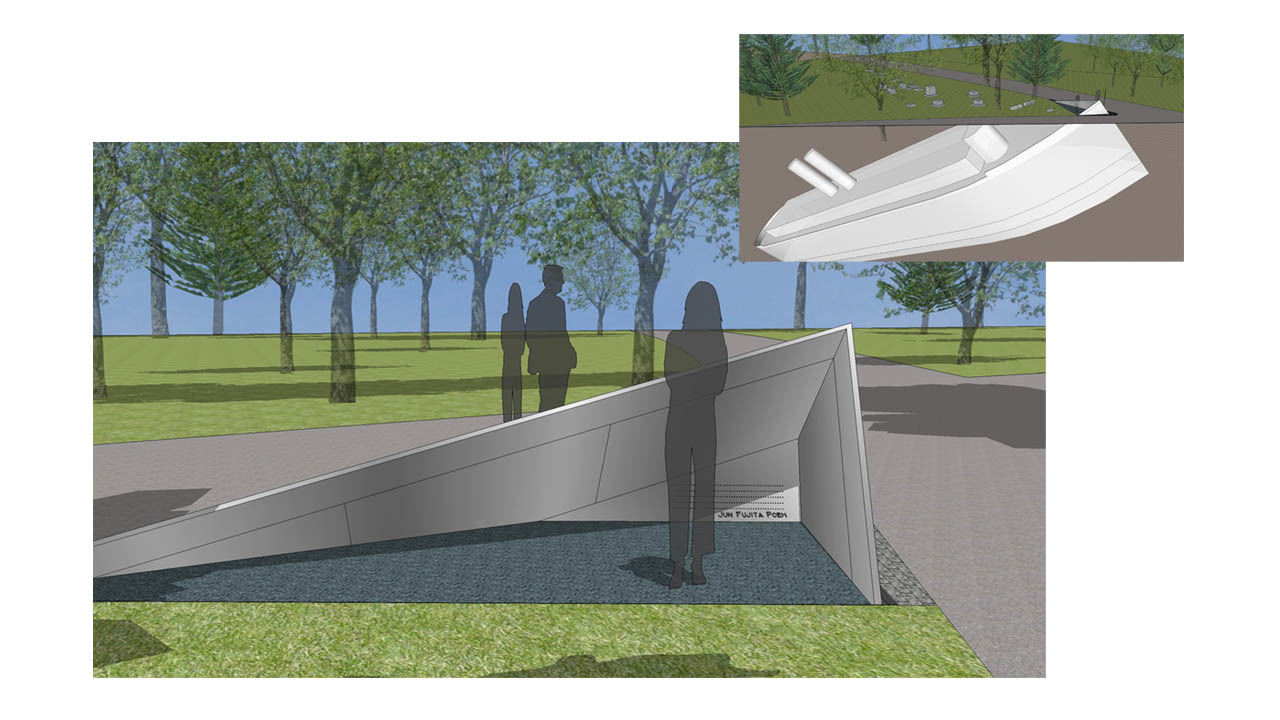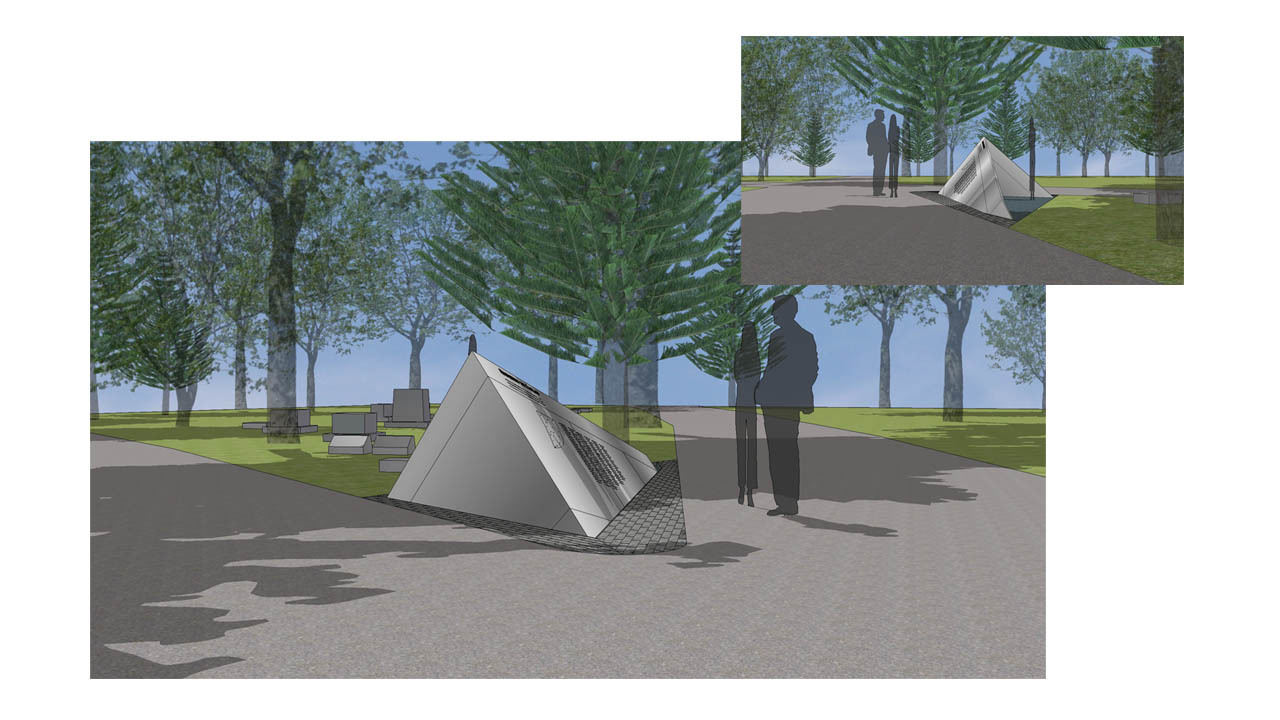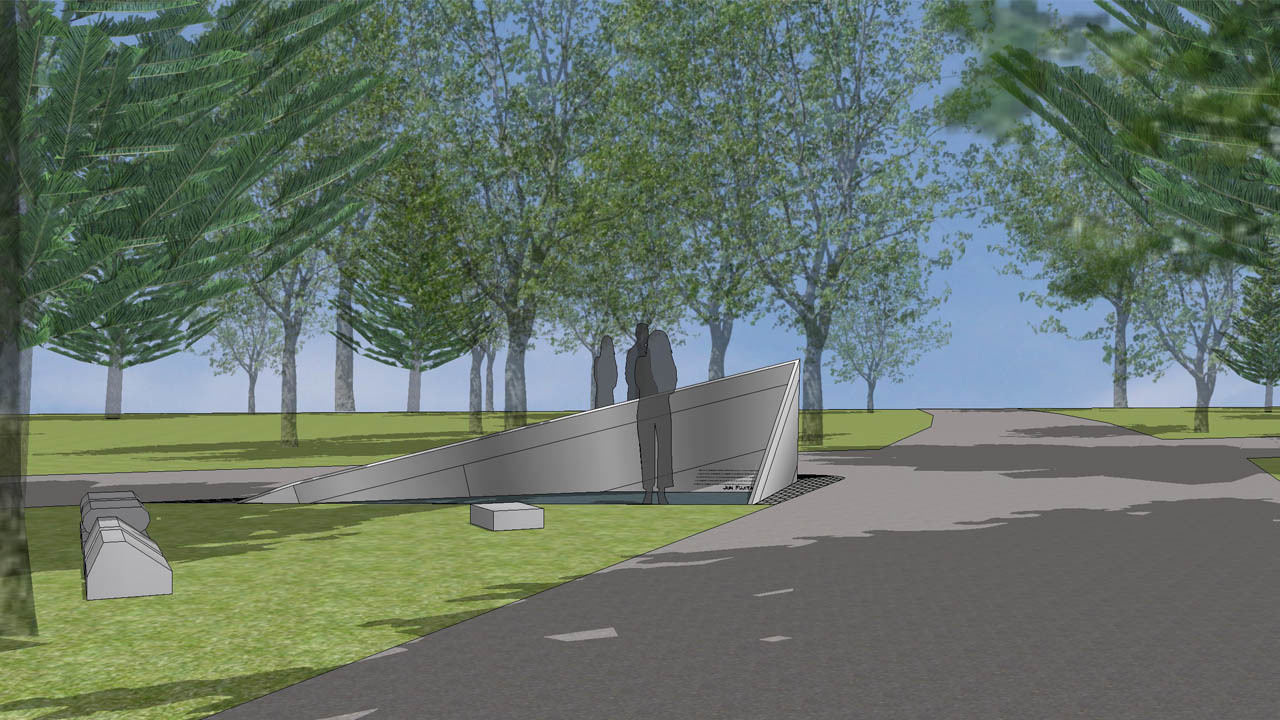 ←

Back to All Projects
Remembering the Eastland
Location: Bohemian National Cemetery
Project Type: Memorial
Completion: Currently Seeking Approval
Remembering the Eastland
Background:
The SS Eastland was a passenger ship based in Chicago and used for tours. On July 24, 1915 the ship rolled over while tied to a dock in the Chicago River. A total of 844 passengers and crew were killed in the largest loss of life disaster from a single shipwreck on the Great Lakes. For the 100 year memorial next year, we were commissioned to design a memorial to remember the victims, honor their families, and educate the public on this tragedy. This project was to be an interpretive node encapsulating the four themes of Educational, Spiritual, Respectful, and Maritime. Following is how we told their story.
Educational. The brushed stainless steel form grabs your attention. Then with text etched into the steel, tells you the story of the Eastland, why the memorial is here, and points you to victims who lay in section 16.
Spiritual. The symbolism of the ship rising up from below section 16. In this view, a visitor steps off the grass onto crushed bluestone, symbolizing water, to read a powerful poem written by photographer Jun Fujita in the days following the tragedy. The poem captures diverse and prevailing spiritual beliefs of all impacted by the tragedy.
Respectful. The memorial shows reverence to the victims and heroes by staying low to the ground - not overpowering the headstones. Two worlds are created. In this image, two visitors stand outside of section 16 looking in and upon the memorial and out towards the victims.
Maritime. Awareness of the Eastland tragedy is captured through a maritime symbol using an abstracted metal hull-form whose dimensions parallel the Eastland's.